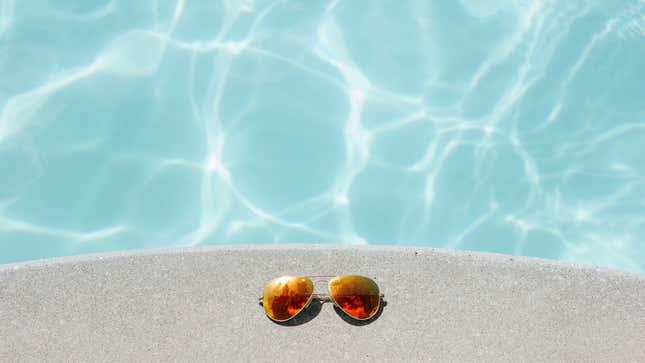 When it comes to saving money over the holiday weekend, sit back, relax, and let us do the work for you. We've rounded up the best Labor Day deals across the web, so you barely need to lift a finger (well, you may need to lift one finger) in order to shop some great deals. Scroll down to start getting in on the end-of-summer savings.

---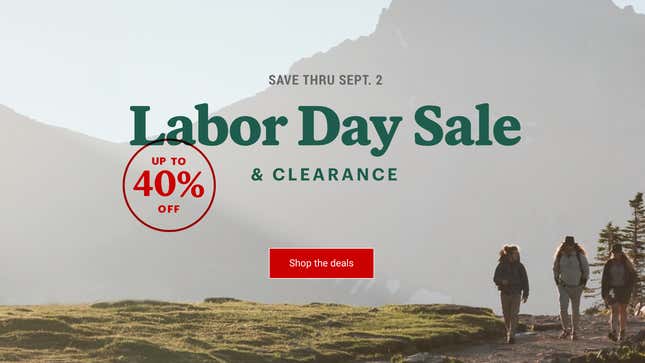 REI's Labor Day Sale is always one of the company's biggest sales of the year. In fact, you could think of it as REI's Black Friday, since the brand famously opts out of the post-Thanksgiving deal bacchanal. So get over there before all the good stuff is gone.

For the biggest markdowns, you'll want to proceed directly to the Peak Deals section, where limited quantities of certain items are marked down by 50% or more.
Just because it's a Labor Day Sale doesn't mean you can't find gear for the upcoming colder weather. For example, Patagonia's ultra popular Better Sweater (men | women), the Arc'teryx Proton FL Insulated Hoodie (men) and The North Face's ThermoBall insulated jacket (men | women) are all 50% off, while supplies last.
The sale also seems to be particularly heavy on camping gear, including REI's Half Dome Tent (our readers' favorite for backpacking), Magma sleeping bags (men | women), MSR's Pocket Rocket camp stove, and even the best price we've ever seen on BioLite's FirePit, which you can use in your backyard all year long.
If you're spending over $100, you'll want to add a $20 REI lifetime membership to your cart as well, as you'll get a $20 bonus gift card added to your order automatically.
If you have affinity for certain outdoor brands, you can also just head to REI's All Sales page, and sort by your favorite brands.

Don't see what you're looking for. Check out REI Garage's clearance items, which are an extra 20% off for Labor Day with promo code LABORDAY19.
---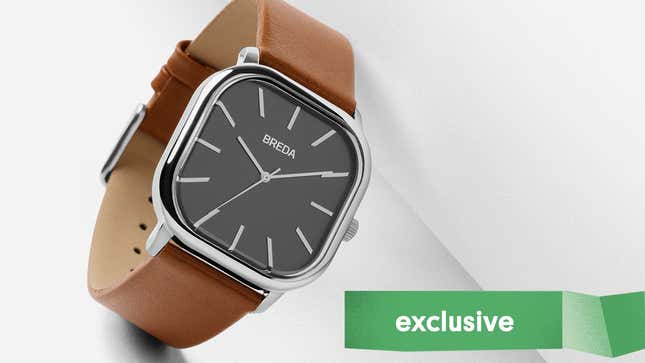 If you don't know about Dallas-based Breda, it's time to change that. The watch brand creates minimalist, easy-to-wear styles of watches that aren't overworked or over priced. And we've got an exclusive discount this Labor Day: use the code KINJA35 and grab any watch for 35% off.

It should go without saying that these look better than any smart watch, and even if your wrist is already spoken for, these would make thoughtful gifts for any watch collectors.
---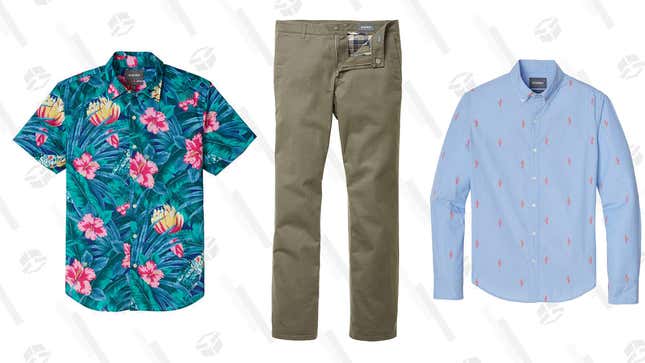 Bonobos is stocked with summer and fall essentials, and you can take all of them home for less at the brand's End of Summer Sale, using promo code BYESUMMER. With this deal, the more you spend the more you save; take 20% off orders of $175+, 25% off orders of $500+, 30% off orders of $750+, and 35% off orders of $1,000+. So make space in your closet for essentials like floral shirts, breezy sweaters, non-terrible T-shirts, chinos, jeans, button-downs, and suits, and get ready to look on the outside like the put together guy you are on the inside.

---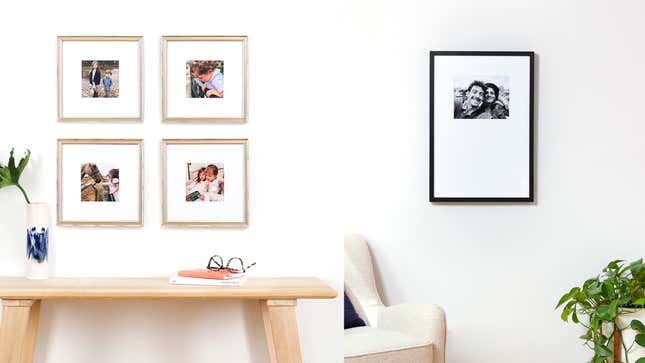 This Labor Day deal is a work of art in and of itself: Ending tonight, Frambridge, one of our favorite framing resources, is taking 15% off orders of $50+ with promo code LABORDAY. There's never been a better time to try out a trendy gallery wall, or finally frame all those family photos. So shop now before this picture perfect deal is but a memory.

---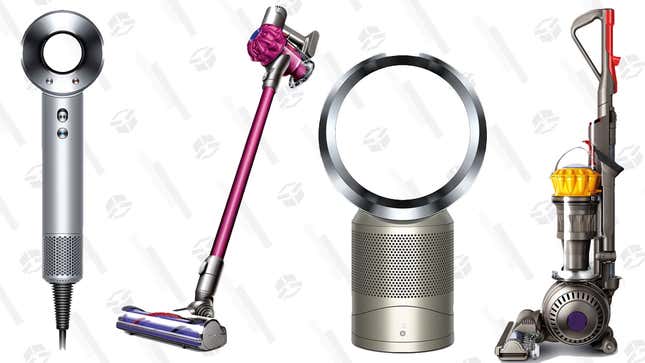 Dyson's eBay outlet is always a great place to save on Dyson gear, but for a limited time, you can save an extra 20% on the already-discounted prices with promo code JGETDYSON, including vacuums, fans, and even hair dryers. They sell a lot of new stuff on eBay, but the best deals are on the refurbs. Either way, they're sold directly by Dyson; this isn't a sketchy third party situation.

My favorite pick here would be the cordless Dyson V7 Animal (refurbished) for $160. If you want a corded upright, the Dyson Cinetic doesn't require a filter, and is a great option at $376 brand new. Just don't forget the code!
The Dyson Supersonic Hair Dryer really is worthy of the hype, and $224 with code JGETDYSON for a certified refurb is an absolute steal compared to its $400 MSRP.
Or, stay cool the rest of the summer with one of those futuristic looking fans for $160. It'll even turn into a space heater when winter finally arrives.
---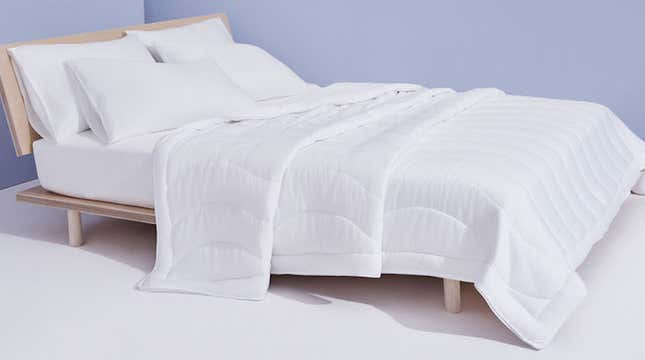 Buffy comforters are a boon for people who run hot, but also like to be tucked under a cozy, fluffy blanket at night. Made from super soft eucalyptus fibers and filled with BPA-free recycled plastic water bottles, the brand's fluffy Cloud and cooling Breeze comforters are breathable yet soft, plus they're anti-microbial, cruelty-free, water-conservational, and machine-washable. And now, you can try one of your own for $20 less than usual using promo code LABORDAY20. (Just note, you'll be charged after your 7-night free trial.) This Labor Day deal is only for new customers, so if you've been on the fence about swapping your comforter for something new, now's the time. Nighty night!

---
Lands' End makes the kind of apparel that a preppier, more put-together you would wear, like cardigans and button-downs, as opposed to the ratty cutoffs and tees you often resort to this time of year. Now, that classic look is more attainable than ever with 40% off full-price styles from the retailer. Just use promo code PARTY, along with pin 1999, and outfit yourself and your entire family in the stylish wardrobe you all deserve.

---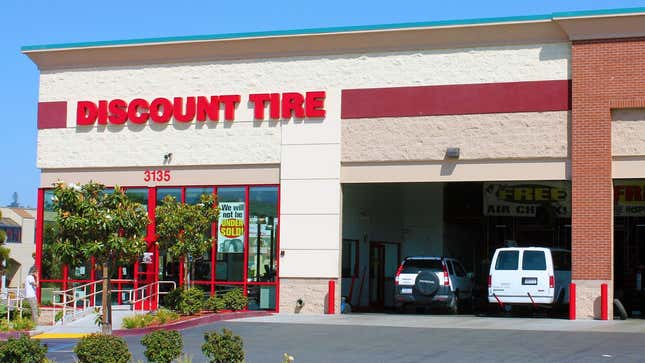 If your tires are about due for a replacement, Discount Tire Direct is offering up to 15% back on your purchase in the form of a Mastercard gift card rebates (in addition to any manufacturer rebates) when you order four new tires and/or four new wheels for Labor Day. Everyone's eligible to get 10% back (instructions and the online rebate form can be found here), and Discount Tire credit card holders will get an extra 5% back on top.

The best part about Discount Tires's sales is that they stack with tire companies' own ubiquitous rebates, many of which will put an additional $100 in your pocket, depending on the tire you buy. You can find a list of all the current manufacturer rebates here.
Just remember that you'll have to submit the rebate form yourself (you can do it all online) to get the gift cards. You can find everything you need to know here.
---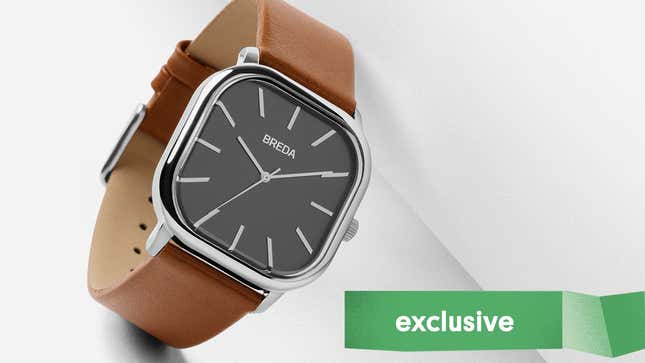 If you don't know about Dallas-based Breda, it's time to change that. The watch brand creates minimalist, easy-to-wear styles of watches that aren't overworked or over priced. And we've got an exclusive discount this Labor Day: use the code KINJA35 and grab any watch for 35% off.

It should go without saying that these look better than any smart watch, and even if your wrist is already spoken for, these would make thoughtful gifts for any watch collectors.
---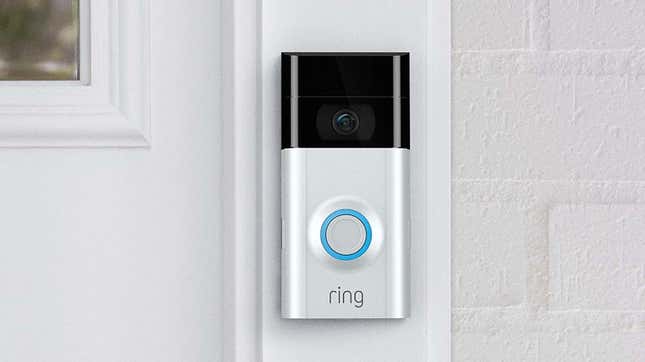 And now, an update on my Buy Committee conundrum from several months ago.

I did buy a place (a different one than the one I thought I was buying when I originally asked that question), and just recently this Ring Video Doorbell 2, now down to $119 refurbished, from $200 new (full disclosure, I paid $90, which was an insane deal, but this is also very good).
---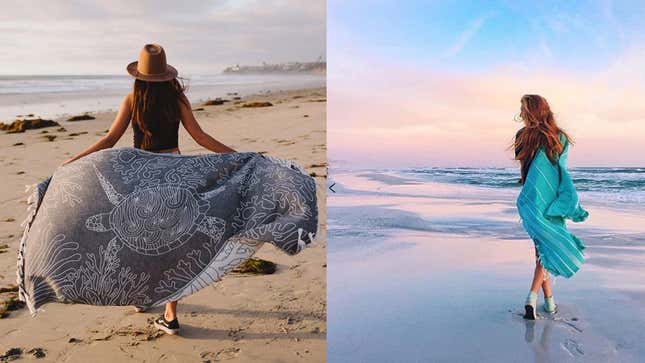 Summer is finally in full swing and you know what that means? You need a new towel. Lucky for you, you can get 40% off sitewide at Sand Cloud for Labor Day. Not only can you get towels you can also get Sand Cloud's famous Save the Fishes Water Bottle for $10 off. The popular Oceans towel is only $21 during this sale.

---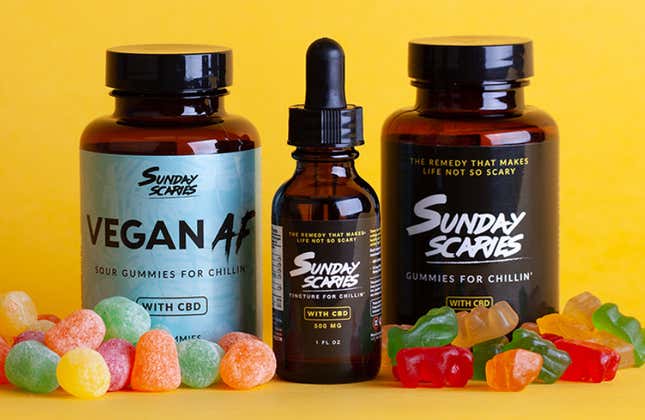 If you're having trouble sleeping, suffering from anxiety, or having trouble sleeping because you're suffering from anxiety, Sunday Scaries CBD products could help. Jolie Kerr shared her thoughts on them for The Inventory, and now, our readers can save an extra 25% on the already-discounted CBD Flight with promo code FLIGHT25, the best deal we've ever seen.
Note: You'll have to scroll down the page a bit to find the CBD Flight bundle.
The Flight includes a bottle of the standard gummies, a bottle of vegan gummies, and a bottle of stronger CBD tincture for $83 when you combine the promo code with the monthly plan discount (which you can cancel at any time). Buying those three products separately would cost you $158.
---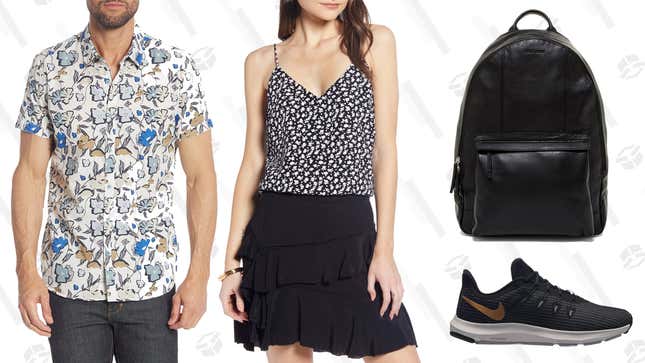 Update: Clear the Rack is now open to everyone through Labor Day. Clear! The! Rack!

Here we go again: Clear the Rack is on at Nordstrom Rack. And while we know and love this sale for being full to the brim with heavily discounted styles for men, women, and kids, this time around, Clear the Rack is really stepping things up with over 24,000—yes, you read that correctly—items included in the promotion. Shoppers will be able to snag these already marked-down styles with an extra 25% off at checkout, for a total of up to 75% off savings. Today, the sale is open to Nordy Club members only (it's free to join); it will be open to everyone tomorrow.

The best way to sift through this massive stock is probably to sort by your favorite brands, since a few of your favorites — including Nike, Cole Haan, Nike, Levi's, Kate Spade, and so, so many more — are up for grabs on clearance. And be sure to keep an eye out for some of our most beloved styles, like our favorite Bonobos Riviera floral shirt, a classic grey sweatshirt, or a pair of dark jeans from Madewell. No matter what you're in the market for, chances are it's among the thousands of great deals that the Rack is clearing out now.
---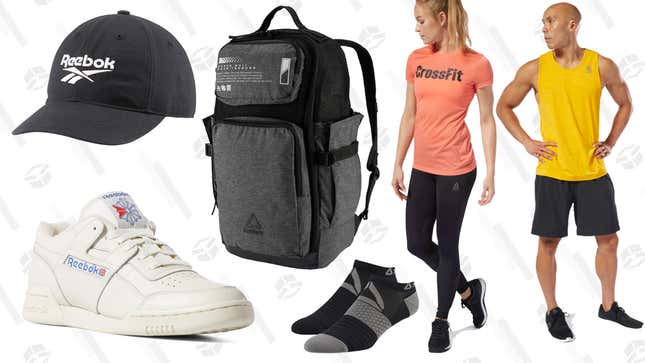 The holiday weekend is a good time to restock your fall workout wardrobe with tons of sneakers, apparel, and accessories from Reebok, since right now, you can take 20% off orders up to $75, 30% off orders up to $150, or 40% off orders over $150 with promo code LABORDAY. With pretty much the entire site included in the promotion, you'll certainly break a sweat scrolling through all these deals.

---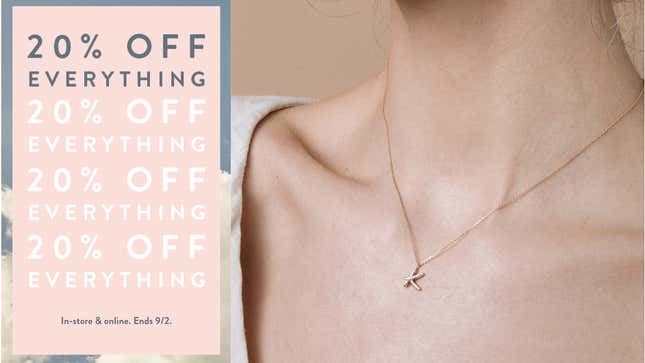 If you've been looking for a new necklace, bracelet or a pair of statement earrings, now is the perfect time to shop. Thanks to Labor Day, Kendra Scott is offering 20% off everything sitewide. You can shop their Best Sellers, New Arrivals, and even the Sale section of the website is an additional 20% off.

---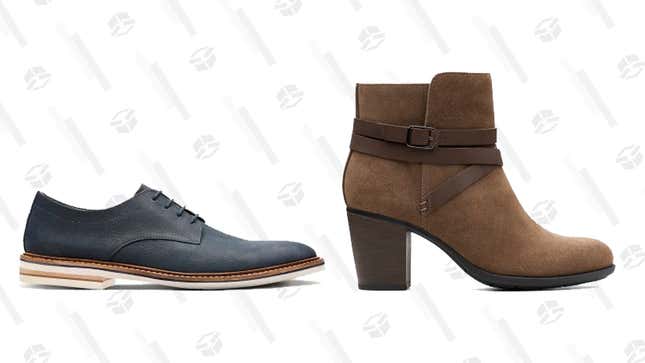 At the intersection of "cute" and "comfortable," you will find Clarks. And for Labor Day, the footwear brand is kicking off a new season with an extra 30% off select sale items with promo code THIRTY. Treat your feet to new sandals, loafers, slip-ons, and more from this shoo-in of a deal before it's out for the summer.

---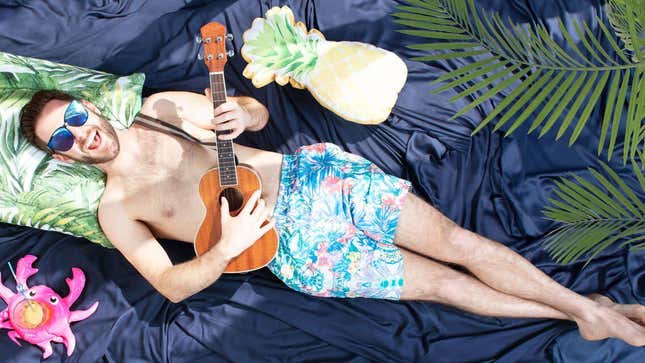 Have you ever flipped your pill0w over during the summer, expecting the cool side, but you only got some more hot pillow? Yeah, sleeping when it is hot outside can really suck, especially if you don't have central air. If you've wanted to try out temperature-regulating sheets, now is a perfect time. You can get 15% off My Sheets Rock at with the promo code WEEKEND. My Sheets Rock makes their bedsheets using the highest-grade bamboo rayon to keep you cool, no matter how hot it is.

---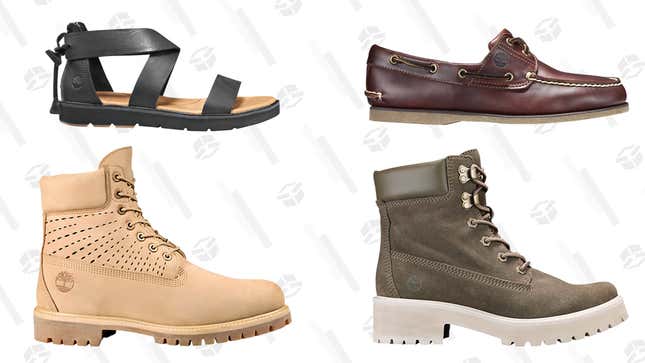 Treat your feet to a new pair of Timberlands from the brand's Labor Day Sale with an extra 20% off already marked-down styles with promo code SAVE20. Yes, there are plenty of men's and women's boots included in the promotion, but there are also several sandals, boat shoes, and options for kids up for grabs. Step to it!

---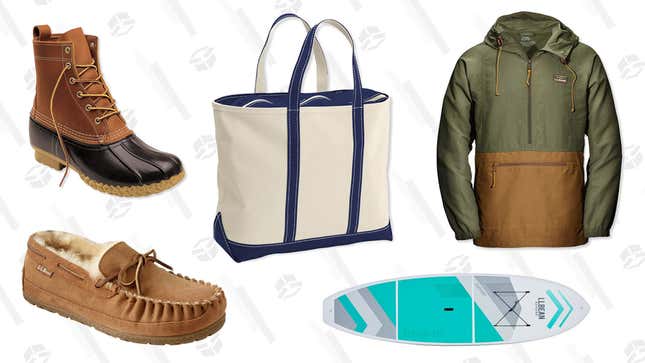 If you're ever planning to head outdoors this season, L.L.Bean is what you want to be wearing when you do it. The outdoorsy brand is taking 20% off your order with promo code GREAT20. This deal applies to both full-price and on-sale items, excluding non-L.L.Bean brands, but just note: Clearance styles are up to 70% off right now, and these deals stack. So now's the time to stockpile Bean Boots, Wicked Good Slippers, and whatever other gear your closets can hold.

---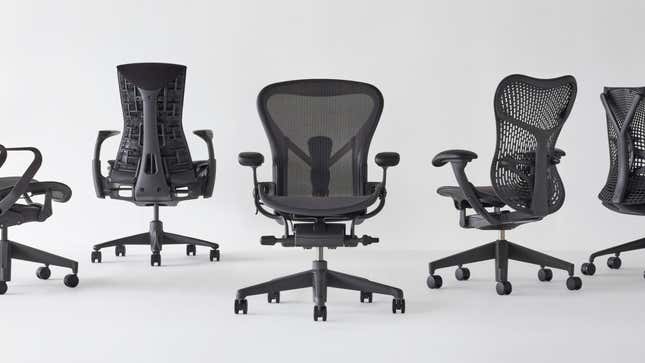 Herman Miller furniture is legendary, and also legendarily out of reach for most of us. But if you have any office furniture you've had your eye on, it's probably 15% off for (somewhat ironically) Labor Day.

The world-famous Aeron office chair is one of our readers' favorites, and the Embody is another great option for your home office. The Airia desk is a work of art, but even if the furniture is out of reach, you can afford a very nice pencil cup.
---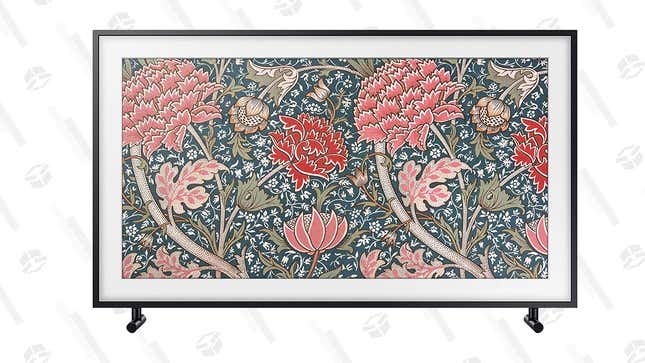 If you're looking for a classy way to incorporate a TV into your living room, The Frame QLED Smart TV is the way to go and right now a number of models are discounted at Walmart. These TVs show off works of art when you're not watching TV, and is so much more affordable now than when it was first introduced.

These TVs can act as a home theater when you want, but will fade away into the background when not needed. Better still, these are much more than just an accent piece, they're actually terrific TVs.

They're 4K UHD (2160P) with the vibrant colors you'd expect from a QULED Samsung set. Choose from a 65" set for $1,798, 55" for $1,398, 49" model for $1,198, and a 43" model for less than $1,000.
---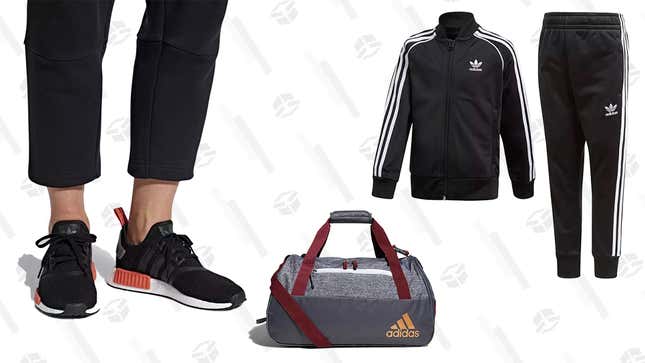 Adidas has been going all in on the discounts this summer, and in honor of Labor Day, they've done it again. Sprint to take advantage of 30% off everything online, from shoes to shirts to sweats, with code SPORT30. This sale will only last through the weekend, though, so don't wait to stock up one everything you need for the season.

---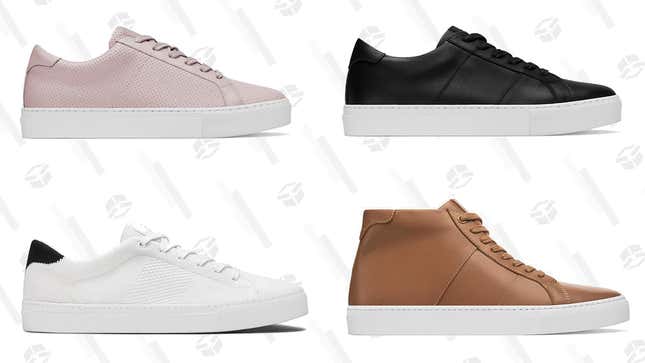 Greats sure makes a great sneaker, and now you can score some of these high-quality kicks for less, thanks to the Brooklyn-born brand's Labor Day Sale. The more shoes you buy, the better the deal: With promo code KICKBACK, sneakerheads can take $25 off orders of $150 or more, $50 off orders of $225 or more, and $75 off orders of $300 or more. Since a typical pair of leather Greats goes for about $179 (the Knit version is just $119), you'll probably only need to buy one pair to get in on this promotion, though we wouldn't blame you if you wanted to load on up multiple styles.

---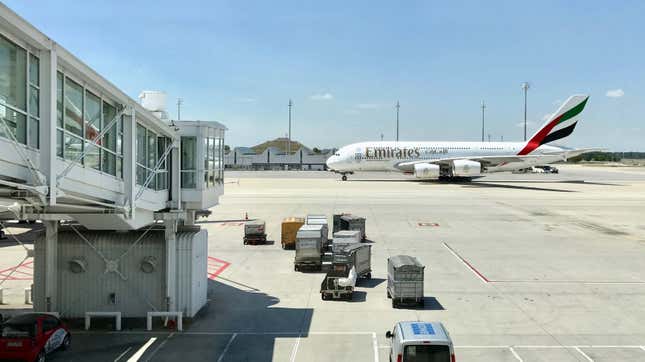 Go take a look at your international travel bucket list, because there's a pretty good chance one of those destinations is included in Emirates' big International Sale.

The best way to sort through the best deals is to select your departure airport from the dropdown menu on this page (13 U.S. airports are included), leave the destination blank, and hit search. You'll then see a list of the best economy and business class fares, and you can also drill down on the available inventory with the search tools to only see fares for certain months, or in certain price ranges.
The cheapest flight we saw was from JFK to Milan for $469 roundtrip, but as you'd expect from Emirates, there are also lots of options to far-flung destinations in the middle east, Asia, and Africa as well.
These fares are available (while supplies last, obviously) until September 2, and most seem to be valid for select travel days between September and April. Personally, I suggest finding a cheap flight you want now, and figuring out the rest of your vacation details later.
---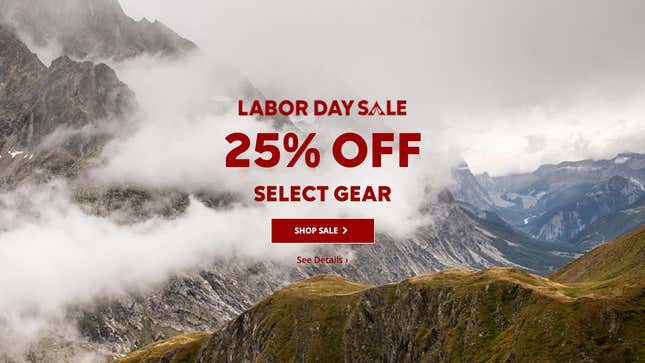 Labor Day is a great time to load up on gear, especially since Columbia has marked down over 1,300 items that will serve you well into fall and winter. Jackets, boots, and much more are available for 25% off, so it makes sense to stock up before the next season—or even the long weekend—hits.

---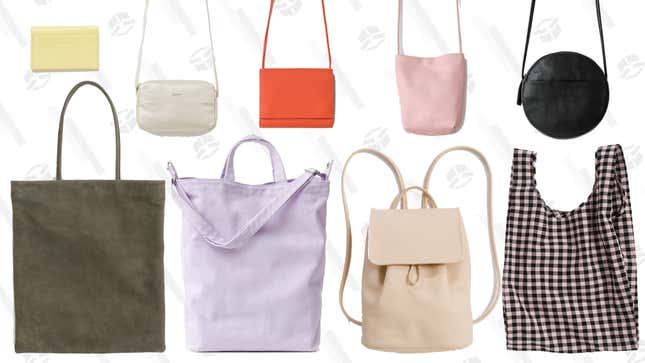 I can't own enough Baggu bags — seriously, I have three of their nylon bags, two leather bucket bags, two small leather crossbody bags, and a canvas duck bag, and I love them all dearly. No matter what kind of bag you're in the market for, chances are Baggu makes a highly wearable, very sophisticated version of it that's built to last. And now, the bag brand is taking 15% off their entire site in honor of Labor Day with promo code LONGWEEKEND. I'm not even going to try to resist this Baggu blowout, and neither should you.

---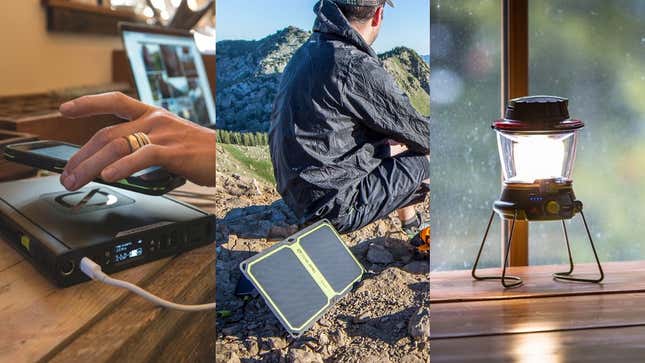 Goal Zero Labor Day Deals | Goal Zero
Goal Zero has been turning out camp-friendly power and lighting solutions for years, and their Labor Day sale is a rare chance to save on four of their best products.

Yeti 1400 Lithium: a massive lithium power bank with two AC outlets, USB-C Power Delivery, and the ability to charge a smartphone 70 times, run a refrigerator for nearly a day, or power a small LCD TV for 14 hours, making it perfect for tailgating. You can also add solar panels to extend its life. Priced at $1,440, down from $1,800.
Sherpa 100 AC: A portable, airline-approved battery pack with USB-C, Qi wireless charging, and an AC outlet. It's the AC outlet that sets it apart from the Sherpa 100 PD, which we wrote about here. Priced at $240 from the usual $300, and matched at Amazon.
Nomad 7 Plus: A foldable, 7W solar panel that you can attach to the outside of a backpack to charge your phone while you hike or camp. Down to $80 from the usual $100.
Lighthouse 400: A 400 lumen electric lantern that can also recharge your phone, and includes a hand crank to allow you to recharge the battery in the backcountry. Down to $56 from $70, and matched at Amazon.
---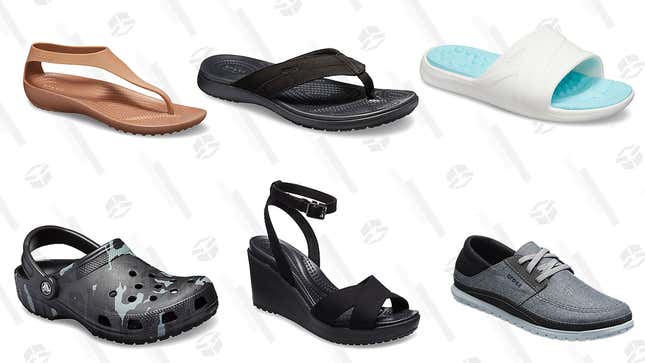 We all love to hate Crocs, but guess what! Those lightweight, hole-y, rubber-y slides are cool now, thanks to the always groundbreaking runway scene and one Post Malone. And you too can be hip to the trend thanks to this Labor Day sale: The entire site is 30% off, no promo code required. In case you haven't noticed, Crocs also makes other shoes that barely even look like Crocs, not to mention, they'd make for some great pool slides this summer. So go ahead and stock up on Crocs, because fashun.

---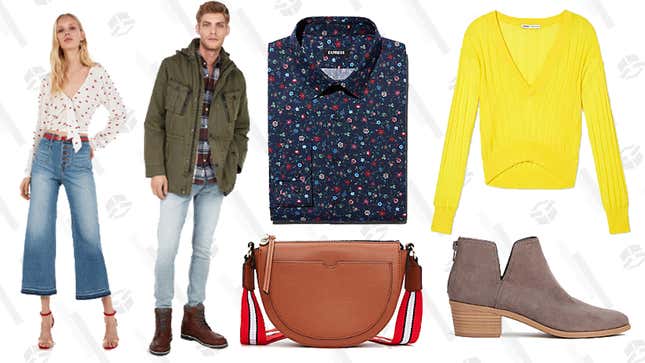 A long weekend is certainly something to celebrate, and Express is using the upcoming Labor Day holiday as an excuse to take 40% off their entire site. But like all long weekends, this sale won't last forever, so snag the styles you want—everything from dresses, shirts, suits, pants, jeans, and accessories—now.

---
BioLite, the company behind the wood burning camp stove that recharges your phone with fire, just kicked off its Labor Day sale, with something for every tech-loving outdoor enthusiast (no, they're not mutually exclusive interests!).

Unlike previous Biolite sales on a limited selection of products, this week's sale offers a flat 15% off sitewide. Note that a handful of the company's most popular products actually have better discounts at REI right now, but for the vast majority of the catalog, Biolite's 15% discount is as good as you can ever expect to see.
---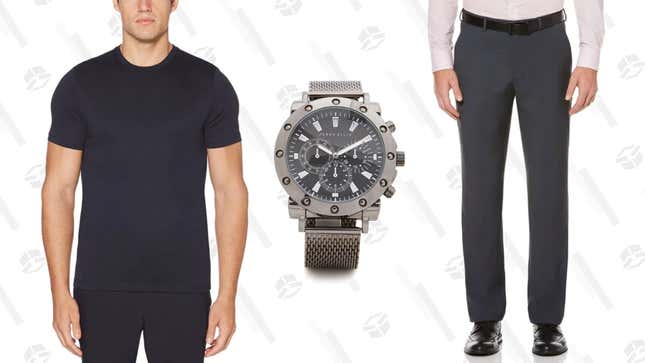 Guys, it's time to stock up on new styles for summer from Perry Ellis' Labor Day Sale. Right now, their entire sale section—from suits to casuals tees and pants—is 50% off. Meanwhile, final sale styles are up to 60% off, and you can snag an extra 10% off final sale with promo code AFFILIATE10 for a potential of 70% savings. You look more stylish already.

---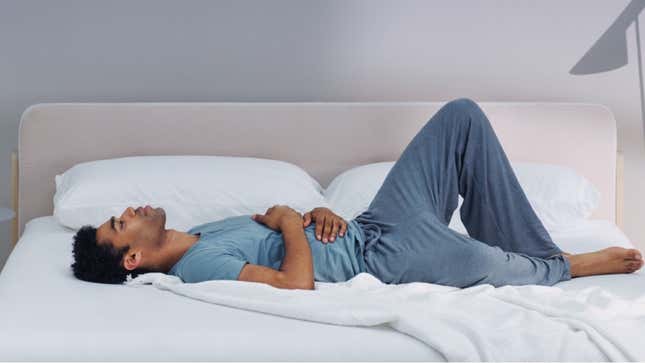 Beyond the standard $50 discounts you hear about in the middle of every podcast, Casper mattresses don't go on sale often, and Casper accessory deals are even rarer. But this 15% sitewide sale (live now) holds the promise of serious savings, if you still haven't gotten rid of that old coil spring. They've run the same deal for a few other holidays this year, but this is still a solid deal if you're in the market for a great bed.

To get this deal, you have to buy a Core or Wave mattress (sorry, dog mattresses don't count), so you can't take advantage if you're only shopping for accessories. Meanwhile, if you're after the Essential mattress, you can still take 10% off. But 10% savings on a standard Casper mattress works out to nearly $100 on a queen, or as much as $269 on the new, advanced Wave mattress. Just use promo code LABORDAY15 at checkout to see the savings stack up.
---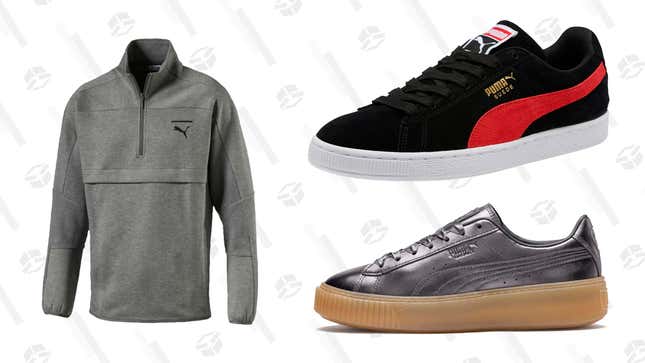 Kick off your shoes and slide into new sneakers over at PUMA's Labor Day Sale. Just put in promo code LABORDAY30 to take advantage of the brand's 30% off sitewide deal. It's a great opportunity to stock up on men's and women's sneaks, sweats, and more until Monday, when this deal ducks out of here.

---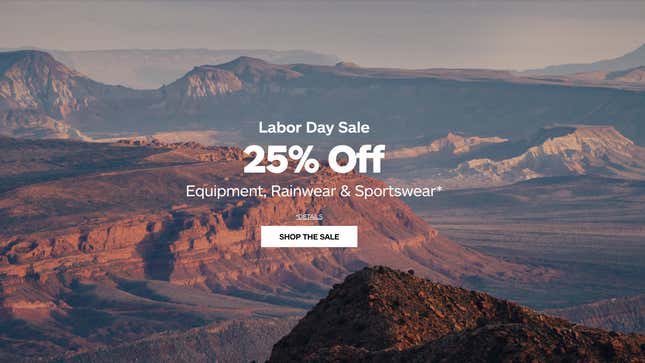 Don't miss out on your chance to score equipment, rainwear, and sportswear from Marmot at a major discount. For Labor Day, the outdoor retailer is taking 25% off all of the aforementioned product categories, so you can sit back, relax, and buy over the long weekend in preparation for your upcoming fall excursions. So snag our favorite men's or women's Minimalist Rain Jacket, our readers' favorite men's or women's PreCip jacket, or any other gear you need before this sale says farewell.

---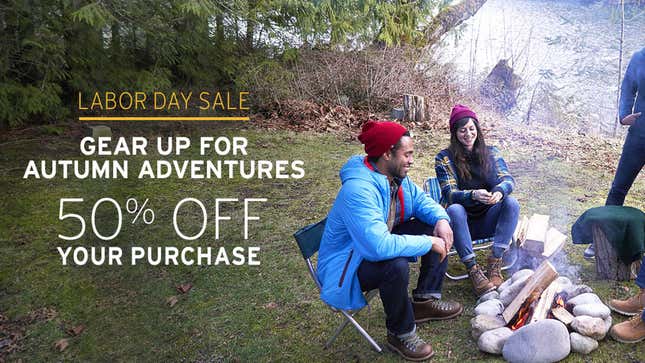 If you're thinking of going outside anytime soon, this Eddie Bauer sale will serve you well. The outdoor retailer is taking 50% off your purchase for Labor Day—plus, they're taking an extra 60% off their entire clearance section with promo code AUGUST60. So stock up on all the gear and apparel you need for the rest season (or future seasons) before these hot deals cool down.

---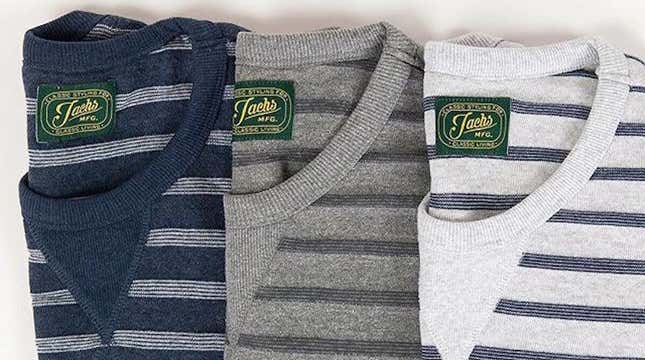 Labor Day is basically here already, or at least, all of the sales are. Thankfully, you can get up to 87% sitewide at Jachs during their Labor Day Sale. Right now, crewnecks are on sale for as low as $17, while Chinos are only $35, and all men's henleys are $17. Fall is coming up quick, so you're going to wanter to shop Jachs's outwear selection while some jackets and sherpa-lined flannels are marked down to $39. Free shipping is included on orders over $100, no code required.
---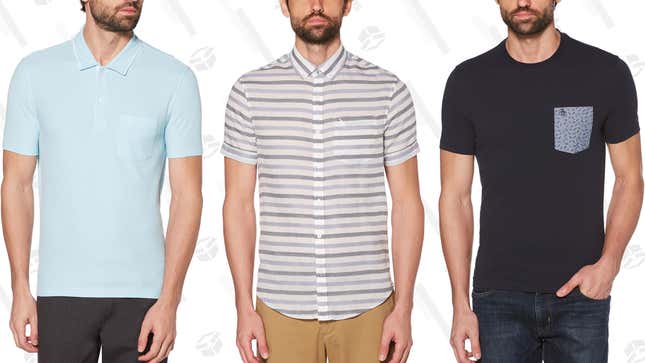 If your summer wardrobe isn't looking so hot, it's time to hit up Original Penguin. Their Labor Day Sale is on now, which means select styles including polos, tees, button-downs, and pants are up to 60% off with promo code LABOR60. Plus, use promo code OPSHIP to score free shipping on your order. Prices start at under $20, so it's a pretty lit opportunity to score some fiery new looks.

---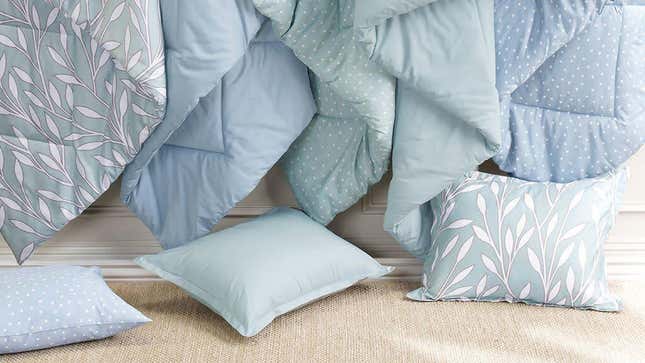 It is time to put away your summer bedding and buy yourself a giant comforter to prepare for the "polar coaster" winter we're going to have. Crane & Canopy has an assortment of fun summer patterns available during their Labor Day Sale. You can choose from geometric sunset grey, citrus diamonds, and more.

You can snag some items for up to 60% off during the sale. The Crane & Canopy Labor Day Sale runs now until September 2. The discount will automatically be applied in cart, no coupon code required.
---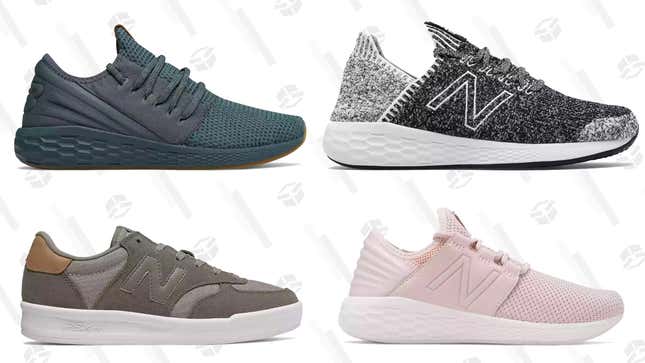 In the market for some new sneakers? Good thing New Balance is offering 15% off most of their site through Labor Day Weekend with promo code SUMMER, plus free shipping. Some exclusions apply, so be aware that not all pairs will be eligible for the markdown. Just be sure to tie up any loose ends on this deal and find the right shoes for you before it's over.

---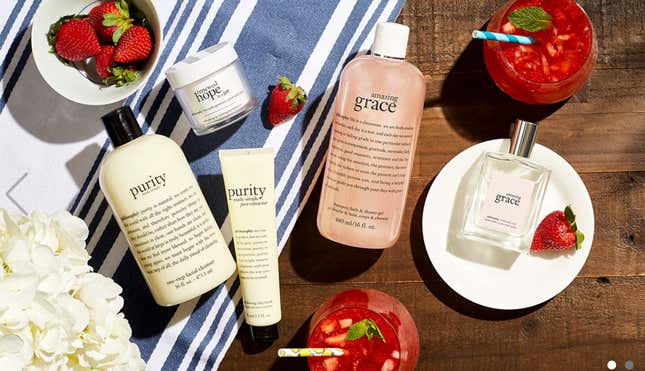 Summer might be almost over, but those good long weekend vibes are flowing at Philosophy. The beauty brand's Labor Day Weekend promotion is on, so you can save $10 off any purchase worth $50 or more, $20 off orders $75 plus, and $30 off purchases of $100 or more with promo code SAVEMORE. Now's your chance to load up on nice-smelling favorites for next season and beyond.

---