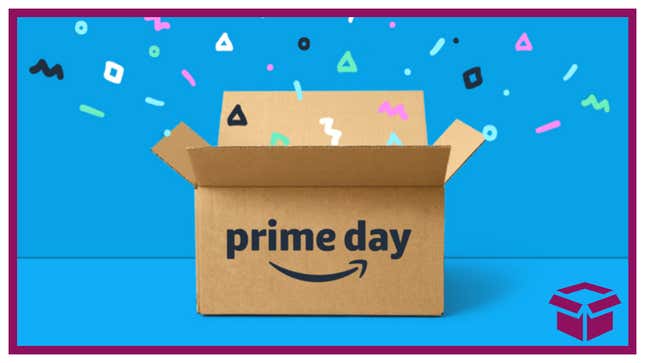 Amazon's Prime Day has become the second-biggest sales event of the year, trailing only behind Black Friday in terms of size, and the deals are often just as good. Prime Day 2023 is over, but post-Prime Day deals have just begun - and often, the deals are just as good and sometimes even steeper discounts.
Top Tech Deals
Top TV Deals
Prime Day Audio Deals
Top Indoor Home Deals
Top Vacuum and Roomba Deals
Top Outdoor and Garage Deals
Top Kitchen Deals
Top Fitness Deals
Top Fashion and Beauty Deals
Prime Memberships
One great perk about Prime Day is that other brands and retailers want to get in on the action, so they put up their best price-matching deals to compete for your cash. If you're looking for top discounts on brands like Samsung, Lenovo, Best Buy, Target, and many more, here's the best sales rivaling Amazon Prime Day 2023.
You can check more attractive deals in our sister Gizmodo.
What Is Amazon Prime Day?
Prime Day began in 2015 as a one-day, nine-country sale event to celebrate Amazon's 20th anniversary. From there, it grew like crazy from popular demand, expanding to 30 hours in 2017 and adapting the current 48-hour format in 2019. It now runs in more than 20 countries and is a household name.
Prime Day traditionally features the best deals and lowest prices on Amazon, especially for the company's prized properties like Kindle readers, Fire tablets and TVs, eero mesh networking devices, and more. The deals come fast and furious, and they run the gamut from exclusives on Amazon's best brand products to deep cuts from the biggest and most popular brands in every department and category.
When Is Amazon Prime Day 2023?
Last year's Prime Day event was July 12-13, and aside from 2020 (October, due to Covid concerns) and 2021 (June, to avoid conflict with the Summer Olympics), the event has taken place between July 11 and July 16 every year. This year, it will run July 11 and July 12, 2023. 
What Will Be the Best Deals on Amazon Prime Day 2023?
As with the event dates, there's been no official announcement or early intel on what the hot-ticket items and must-have deals will be for Prime Day 2023. Past history tells us that there will likely be huge discounts on headphones, LEGO kits, Philips and Samsung products, Apple products, fashion items, and the aforementioned Amazon properties. Sometimes Amazon teases their best deals ahead of the 48-hour sale, and we'll share any official sales as soon as we hear.
Can I Get Amazon Prime Day Deals Without Prime Membership?
No, but the good news is that you can sign up for free. The 30-day free trial membership qualifies you for Prime Day deals if it is still active during the event. Prime membership is $15 per month after the trial period expires, but that monthly fee gets you access to Amazon Originals series like The Boys and The Marvelous Mrs. Maisel, access to all of the music and podcasts on Amazon Music, free Prime Gaming access, free shipping on many Amazon purchases, and so much more. Come for the Prime Day 2023 access, and stay for all of the other benefits.