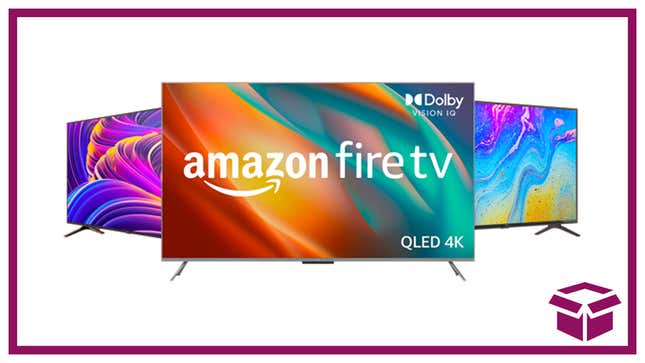 Hear ye, hear ye! New Amazon Fire TVs are available for preorder! These ultra-affordable smart TVs are QLED 4K UltraHD TVs, available in 43", 50", and 55" screens. The most expensive is the 55" UltraHD TV, which is still a reasonable $600. These are bright, lifelike TVs with ultra-advanced HDR thanks to Dolby Vision IQ and QLED technology.
Snacktaku Drinks Pepsi's Time-Jumping 1893 Cola Flavors
New Amazon Fire TVs | Amazon

When not in use, turn on the Fire TV Ambient Experience, to make your TV a canvas to showcase photos or artwork in as vivid detail as your favorite movies. Amazon Fire TVs will be released on May 11, so you won't have to wait too long for that upgrade.
But you can pick up the new 2-Series 720p HD smart TVs immediately—the 32" TV for $200 and 40" TV for $250. They're smaller, but still boast Dolby sound and a full-range of color and brightness to bring life to your favorite shows. Whichever TV you choose, you'll have access to your favorite streaming services right from the TV.