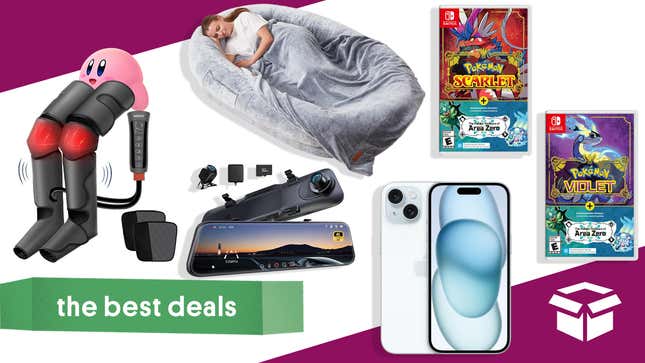 Protect Yourself on the Road With This Mirror Dash Cam for $50 off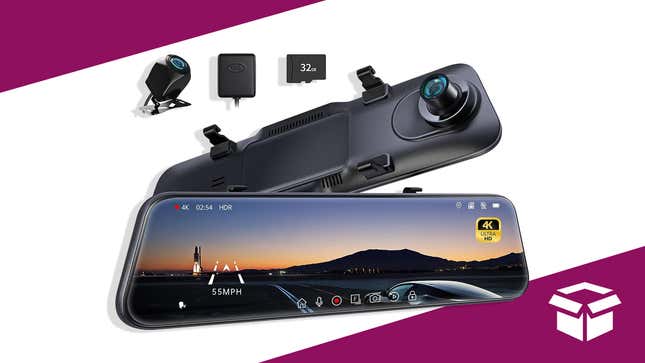 You would hope to never need to use it, but you'll be glad you have it when you do. This dash cam features a front and rear camera that can record in 4K. Protect yourself from any liability issues by being able to pull up exactly what went down. It uses voice control and comes with a 32GB memory card which has built-in GPS tracking. It's easy to install and operate, plus right now it's on sale. Right now, you can get this mirror dash cam for 33% off, bringing the price down from $150 to just $100.

Take The Pressure Off Your Legs With This Welov Leg Massager At 23% Off
Promo Code LL8WK5JY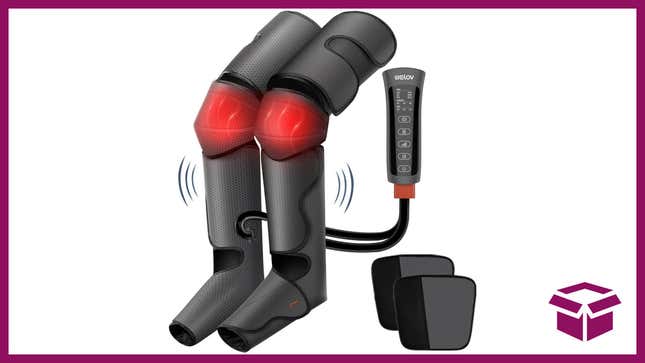 If you're bored of your legs hurting, then grab this Welov Leg Massager while it's 13% off, but wait, there's more. You can use the code LL8WK5JY to knock another 10% off, which means it's even cheaper. This device wraps around the legs to use heat, compression, and vibration to help circulation, ease pain, and help the healing process. You can customize the whole process as it goes too, with multiple modes and intensities to choose from. Basically, the Welov Leg Massager is an excellent way to ease aches and pains fast, and can really help a person relax at the end of a long day, week, or five-minute period of running around after a toddler.

Pre-orders Are Open for Pokémon Scarlet & Violet + The Hidden Treasure of Area Zero Bundles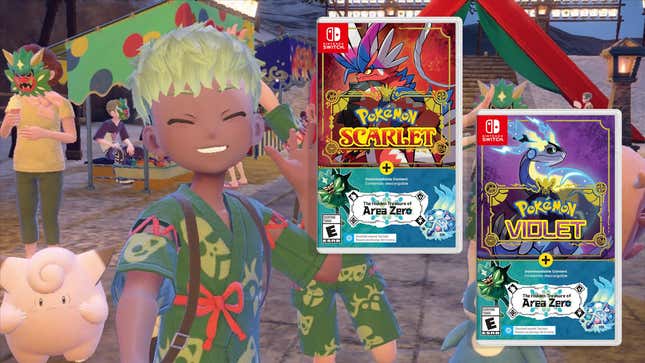 The Hidden Treasure of Area Zero marks the first paid DLC that brings us new regions and Pokémon into Scarlet and Violet. The expansion is split into two parts. Part 1, named The Teal Mask, introduces Legendary Pokémon Ogerpon along with new Pokémon Okidogi, Munkidori, and Fezandipiti. Part 2, named The Indigo Disc, introduces Legendary Pokémon Terapagos alongside old friends like Dewgong, Metagross, Alcremie, Espurr, Zebstrika, and Whimsiscot. However, if you have yet to dip into the game at all, physical versions of both Pokémon Scarlet and Pokémon Violet that will include access to both parts of the DLC are coming soon. You can preorder The Hidden Treasure of Area Zero Bundle in either the Pokémon Scarlet or Pokémon Violet versions right now. They are set to release on November 23, 2023. The Teal Mask will be ready to play when your copy arrives. The Indigo Disk is expected to become available this winter.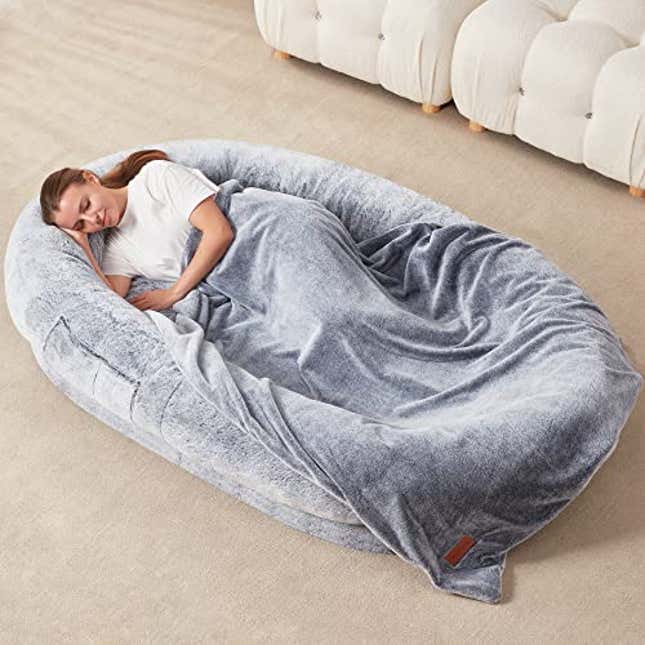 Are you looking for an extra-large, extra cozy sleeping or lounging solution that's as much about luxury as it is comfort? Look no further than the Homguava Large Human Dog Bed on Amazon. No, you didn't read that wrong; this is a human-sized version of a dog bed, gifting you with comfort that's ordinarily reserved for our furry friends. With a size of 72"x48"x10", the Homguava Large Human Dog Bed is large enough to accommodate more than one adult comfortably. The generous size, paired with its high-resilience sponge stuffing, offers both ample space and excellent support. Its ergonomic design equips it with a raised rim that provides excellent support for the neck and head, ensuring your comfort whether you're lounging, napping, or settling down for a night's sleep.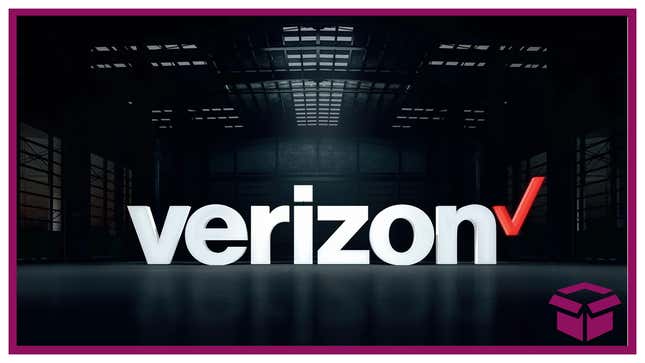 It's that time of year again when everyone rushes to get the latest iPhone! How about a brand new iPhone 15 on Verizon with any iPhone trade-in, any condition, any model. Leading US carrier Verizon is offering deals through October to get you into the right 5G phone and plan. With Verizon's Ultra Wideband 5G network, stay connected in large crowds and download entire movies in minutes at home or on the go. Verizon has you covered at home too with lag-free streaming on 5G Home Internet and a free Samsung Chromebook Go starting at just $35 a month. Check out all the latest deals to take advantage of this month and get up to speed on everything going on in the world.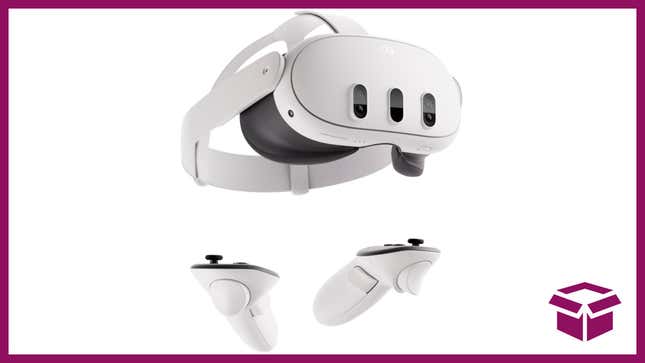 The Meta Quest 3 is nearly here, and it's so close that you can finally pre-order it. The headset comes in a 128GB version and a 512GB version, and will not only be able to play all the upcoming VR games, but also has a huge back catalogue of titles thanks to existing Meta games, and even comes with Asgard's Wrath 2 for free. The Meta Quest 3 512GB even comes with a 6-month trial of BBY's VR subscription too, which is a nice little bonus. You'll only be able to pre-order this up until October 10th, because after that, you'll have to buy it straight up. If you've never tried VR before, this is going to be the most comfortable and impressive way to get your hands and eyes on it.
Sony Is Giving Away Free Games When You Buy a New PlayStation 5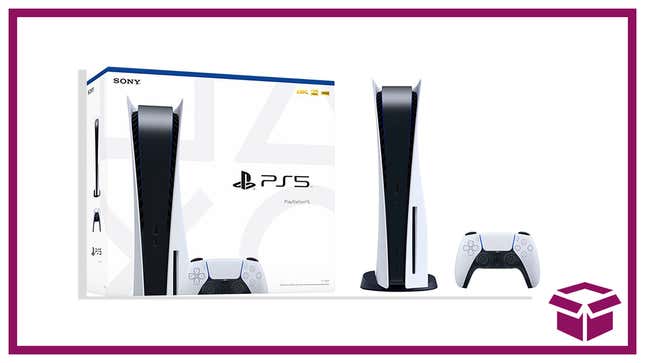 Sony wants to ship as many PlayStation 5s as possible this year — and we've got the details on their latest offer to make your purchase worthwhile. Right now, for a limited time, you can choose a free game (a roughly ~$70 value) when you purchase a new PS5. It's hard to overstate the upsides of the PS5 system, so we'll leave it to two happy reviewers to describe them (the console is rated 4.8 stars out of 5 at Amazon and 4.9 out of 5 at Best Buy). "The PlayStation 5, or PS5, is a groundbreaking gaming console that truly pushes the boundaries of gaming innovation," wrote one. "As an avid gamer ... it has truly exceeded my expectations in terms of gaming performance, immersive experiences, and next-generation capabilities," wrote another. Check out the PS5 Console at Amazon or Best Buy and get a free game with purchase for a limited time.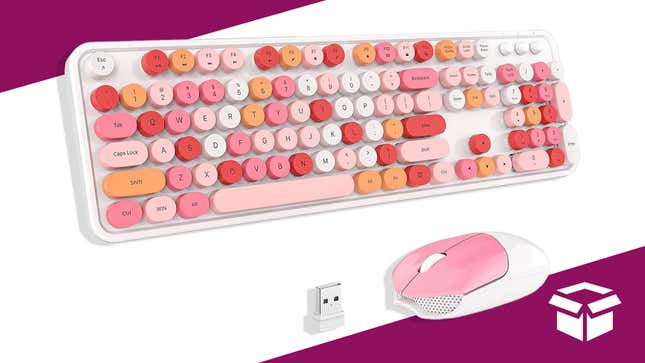 Why not make your workspace better reflect you? This playful keyboard has an assortment of red, orange, pink, lighter pink, and white keys that will pop off your desk. They're round in the style of typewriters for a bit of extra flare and it also comes with a matching mouse. If those specific five colors don't do it for you, the keyboard comes in a variety of other choices. Both the keyboard and the mouse are wireless so no need to deal with any pesky wires. The keyboard and mouse normally go for $44, but right now there is a coupon to save 20%. Make sure to click on it before checking out.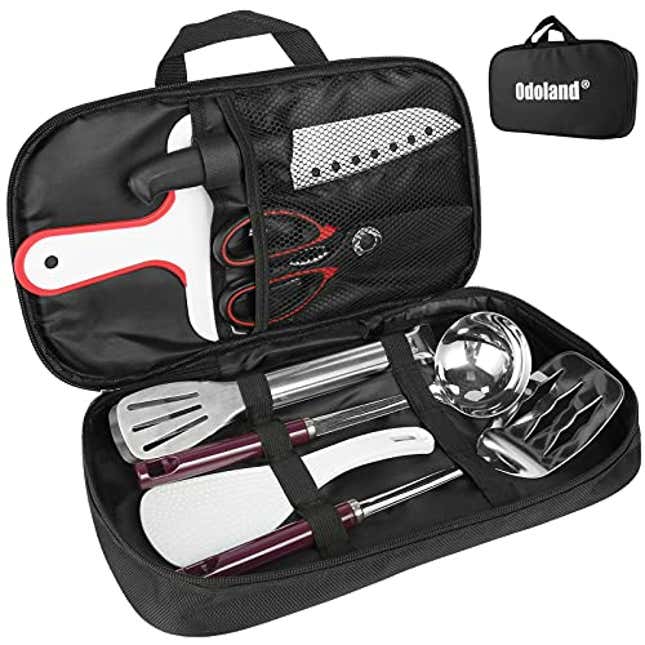 Whether you are an ardent camper, a hiking enthusiast, or simply a lover of outdoor events, this Odoland 8 Pcs Camping Cookware Utensils Travel Set is a must-have accessory in your adventure gear. Currently available at a tempting 25% discount on Amazon, this is a deal you don't want to miss. The set doesn't just cater to your basic outdoor cooking needs, it goes an extra mile to guarantee an exceptional culinary experience, even when you are miles away from your home kitchen. Your purchase packs a punch with eight indispensable items including a pair of tongs, a spatula, a serving spoon, a knife, scissors incorporated with a bottle opener, a rice paddle, a cutting board, and a rewarding water-resistant case to provide secure storage for all these goodies.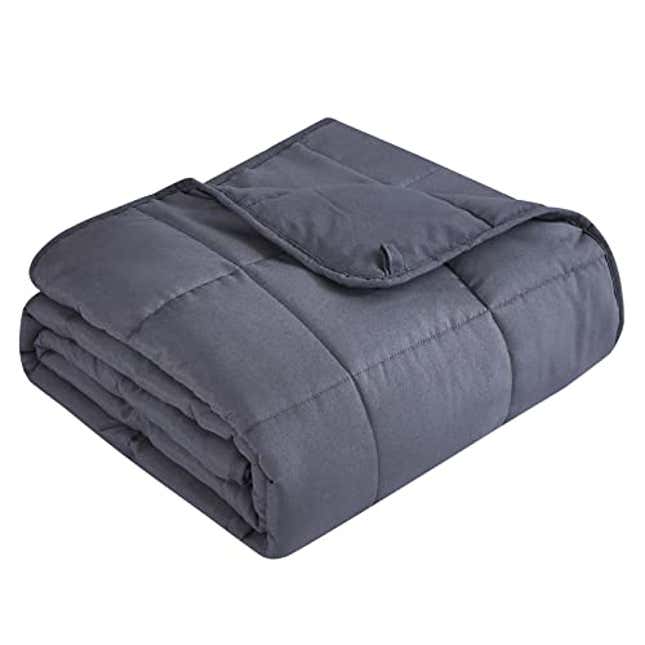 Amazon is not only an online marketplace providing a plethora of diverse products but is also a platform that believes in delivering quality comfort to its customers. From the range of comfortable household items, we recommend one product that has managed to outshine others by a considerable margin - The Topcee Weighted Blanket. Having the right blanket can significantly impact your sleep quality. When it's a weight-adjusted blanket designed to instill a deep sense of relaxation, like the Topcee Weighted Blanket, the effect is simply amplified. Manufactured with an innovative filling technology, the blanket holds glass beads in a fixed formation even with continuous use. These beads not only provide a comforting weight but are encased with breathable microfiber material, ensuring a cooling sensation during summers and a warm coziness in winters.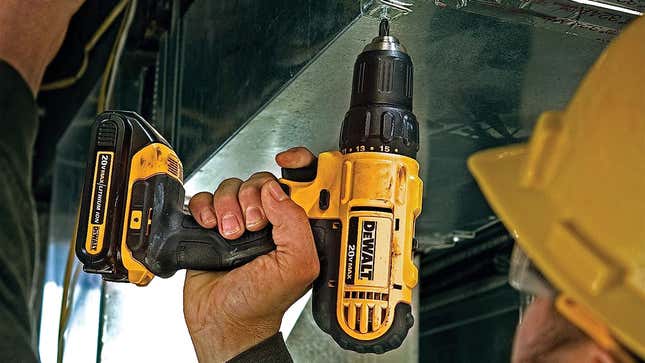 Save your wrist the trouble of turning a screwdriver manually. It would help if you had a drill. This battery-powered Dewalt 20V max impact driver kit comes equipped with an LED which goes on when the trigger is pulled. You'll a clear view of whatever you are drilling or screwing with minimal shadows. Included is a carrying case and charging dock for the battery. This makes for an excellent gift to new homeowners or anyone handy looking to expand their selection of tools. This is the number-one best-selling power drill driver on Amazon, and for good reason. If you want the best drill, you'll be happy to know this Dewalt toolkit is on sale. Get it from Amazon right now for 45% off at just $99.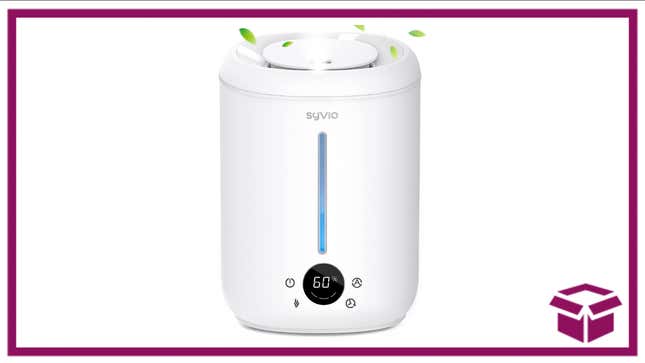 Do you wake up coughing all the time, or find yourself dealing with dry skin, congestion, or excessive sweating? A dry home environment can cause all of that, but it's not always obvious until you're dealing with it. The fix? A humidifier! The Syvio Cool Mist Air Humidifier is an affordable option that can help cure a variety of issues you might be dealing with at home that stem from the air quality. And you can do it on the cheap right now, thanks to a $10 coupon.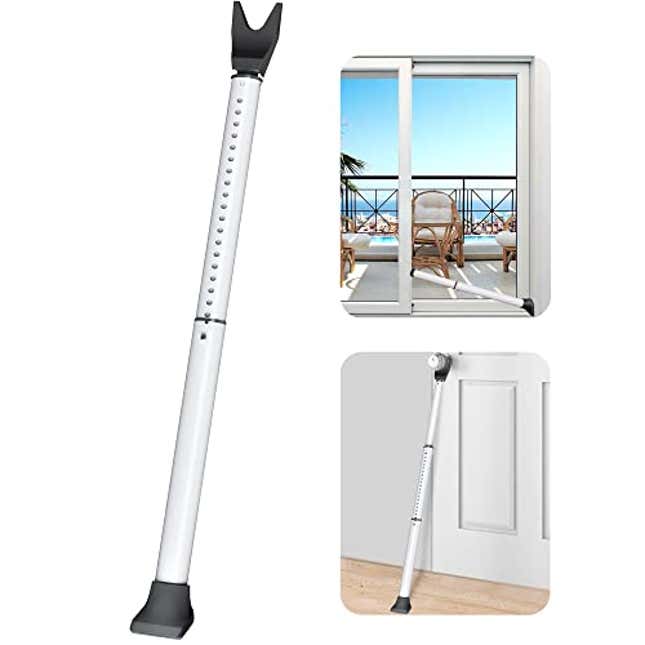 In today's turbulent times, the importance of home security cannot be underestimated. From early warnings to reliable deterrents, having a robust security system in place provides not just practical benefits, but peace of mind too. Provide your home or travel accommodations an extra layer of security with AceMining's Upgrade Door Security Bar & Sliding Patio Door Security Bar. This product offers a comprehensive security solution, combining easy installation, versatility in application, and robust design. Whether you're securing your home or a hotel room while traveling, this upgraded security bar from AceMining offers robust protection. It has an adjustable length that suits a range of door sizes, from 21 to 46 inches, making it suitable for your home, apartment, or hotel room.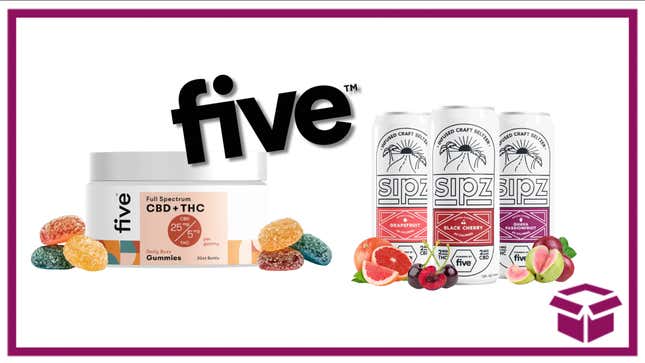 The seasons are changing. Fall is setting in. It's time to get cozy. But when things get complicated in your life, it can be difficult to find a good way to disconnect and let loose. With Five CBD products and their long-lasting high, you can achieve just that. The brand offers a wide variety of full spectrum CBD + THC oil capsules and gummies. Debuting in 2020, it's home to several options when it comes to sitting down and letting the stressors of life pass you by. Full spectrum refers to the fact that all of the cannabinoids present in the hemp plant are also used in the brand's final products, meaning you're getting high quality products.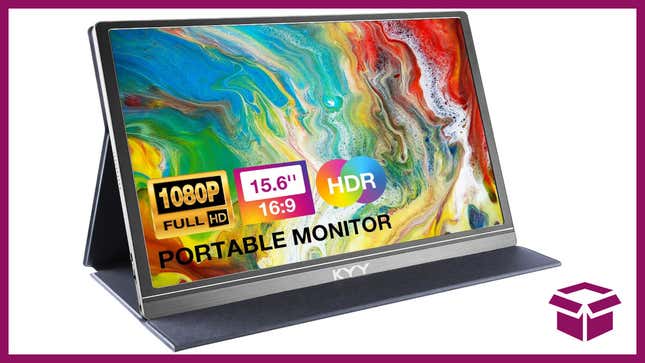 This awesome KYY 15.6" Portable Monitor is currently 59% off thanks to a clip coupon and a sale, making it just $89. This portable monitor comes with a premium cover, has speakers, and can work with consoles, PCs, or laptops, and it has 1080p resolution too, so it'll look good doing it. The KYY 15.6" Portable Monitor even works with mobile phones too, which means you can use it as an easy way to watch YouTube on the go in a more immense way, or just surf through whatever social media platform you like poisoning your brain with.
Upgrade Your Home Theater – Save 25% on TVs and Soundbars From Target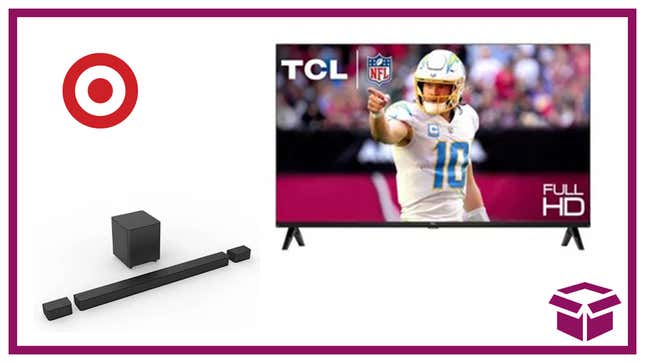 If you've been on the fence about upgrading your flatscreen, we think you should check out this sale at Target. For a limited time, our favorite retailer is offering 25% off a bunch of home theater components and equipment, including flatscreen TVs, soundbars, wall mounts, and more. The sale includes brands like Sony, Samsung, LG, and Sennheiser, so you know Target means business. Seriously — it's worth checking what's available while the discounts last. In addition to home theater equipment, Target slashed prices on a bunch of must-have tech accessories, like cables, adapters, and chargers. And if you're interested in a flatscreen but unsure of how you'll display it, fear not — the sale includes dozens of wall mounts, display stands, and other options to make your viewing experiences perfect from the start. Check out the sale now while it's still going on at Target.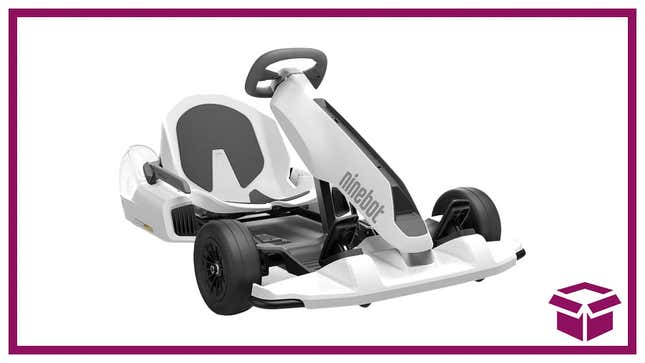 Segway Ninebot's Go-Kart Kit is arguably one of the most unique accessories Segway-Ninebot has ever produced. If you own a Ninebot S, you can attach their go-kart kit to the Ninebot S's base to turn the device into a fully functional go-kart that could reach top speeds of 10mph. Yes, you can relive those childhood dreams of getting the go-kart you never got as a kid – and you can provide your kid with hours of fun, unlike those cheapskate parents of yours. And until the end of the year, you won't have to break the bank! Best Buy is currently selling the kit for $400. That's 60% off its regular retail price of $1000.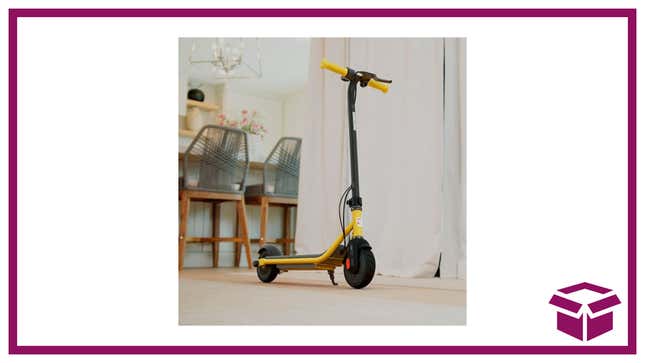 Save early and check off one of the gift boxes that'll have the kids out all night with an electric kid's scooter from the Transformers series and Segway. The scooter company is offering $100 off the Bumblebee Edition kid's scooter at Best Buy this holiday. They will be zooming around the neighborhood at up to 10mph at three different speeds, turbo, cruise, and safe mode for different skill levels. Perfect for ages 6-12 on the C8 model, making it amazing to travel with and only 3 seconds to set up. Let them have fun and know they're safe with high-strength steel and solid rubber tires that take them on grass, concrete, and gravel with no problems. I would recommend adding reflective lights for extra safety, but this scooter is ready to go whenever they are!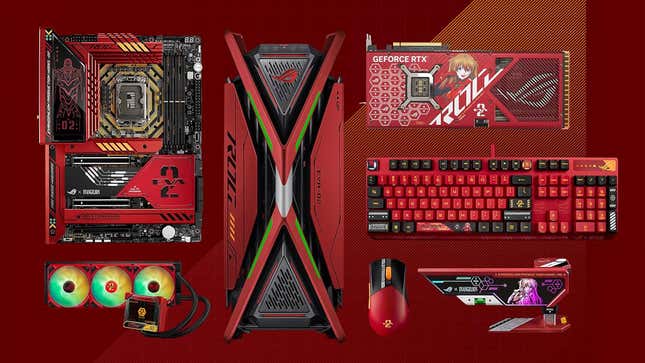 Asus has teamed up with the beloved giant robot mech anime, Neon Genesis Evangelion, to bring us a lineup of PC parts decked out like the EVA-02. Build your next PC in the red and yellow colors of the unit piloted by Kaworu Nagisa. Among the lineup of parts, we have an Intel 13th gen processor on an ATX motherboard, an all-in-one liquid CPU cooler, a graphics card holder, a 1000W power supply, and even mouse grip tape and keycap set. You can set yourself up with one hell of a gaming rig. I'd recommend taking it a step further and start playing Armored Core VI: Fires of Rubicon on it for some real giant mech immersion. The inventory for each of the PC parts is limited so be sure to scoop up your whole set before they inevitably sell out.

Elevate Your Halloween Decorations with CHRYZTAL Pumpkin Carving Kit, 40% Off Right Now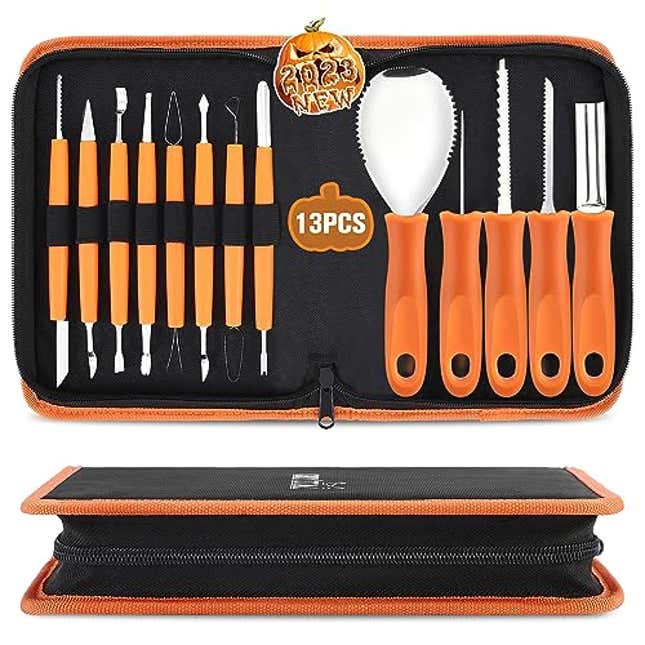 Pumpkin carving has long been a cherished Halloween tradition. Now, Amazon offers you a chance to take this tradition one step further. The CHRYZTAL Pumpkin Carving Kit is a robust set of 13 professional-grade carving tools that allow you to create the most intricate and eye-catching pumpkins possible. Each kit flawlessly combines quality and functionality. The tools are made of high-quality stainless steel, ensuring they remain unbroken no matter how complex your designs. With eight double-sided sculpting tools, two sharp and sturdy tooth saws, a heavy-duty scooper, an etching tool, and a drill, the carving kit offers a versatile range of instruments to deliver the most creative pumpkin designs. Currently, Amazon's 40% discount (33% plus 10% clip coupon) on the CHRYZTAL Pumpkin Carving Kit adds an irresistible attraction to it.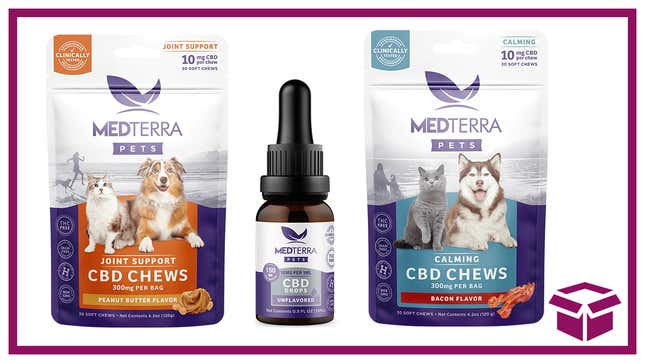 Your fur baby feeling anxious or achy? Medterra to the rescue! Now offering CBD pet products at 20% off your order within the app, there's a treat for every pup's need. Medterra has a whole line of CBD goodies from anxiety relief to joint pain to make your furry friend's life so much easier. Medterra doesn't only have the highest quality pet CBD products. Medterra's been working on wellness supplement pouches since 2017 that offer everything from help with brain fog to memory enhancement. Leaving our pets at home is never fun for us, but what if it wasn't fun for them either? With a month's supply of CBD relief anxiety chews, the whole family can be happy and relaxed away from home. Add some calming chews to your walk-and-feed routine, and watch your furry friend wag more and worry less. Bacon flavoring makes these chews an amazing choice with a slew of botanical ingredients like Valerian root. They include L-Tryptophan too, yes, the exact same amino acid that puts you to sleep after eating too much turkey on Thanksgiving.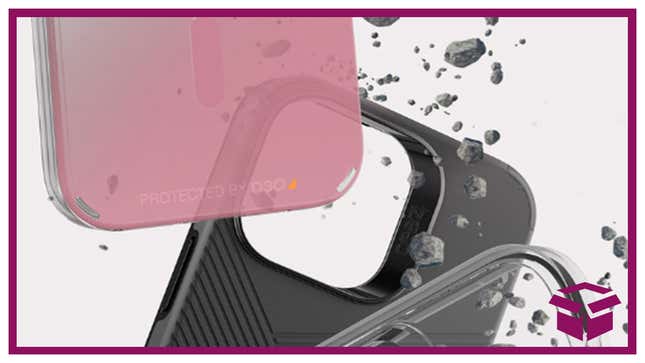 All the tech news seems to be about Apple's unveiling of the iPhone 15 line of mobile phones, which includes the iPhone 15 Plus, Pro, and Pro Max. Pre-orders start on Sept. 15 for Sept. 22 deliveries, but ZAGG was ready for the launch, and now you can have your all-important protective case, screen protector, and other accessories long before you get your hands on the coveted phone thanks to ZAGG's free 2-day shipping. You'll be prepared, protected, and powered up when you unbox your brand new iPhone 15, no matter which of the four brand-new models you buy. ZAGG's graphene-strengthened cases will protect your iPhone 15 from those inevitable drops — graphene is 200 times stronger than steel and harder than a diamond. ZAGG's screen protectors are made with RPF60 technology, which protects your eyes from blue light while keeping your iPhone 15 screen free from dings and scratches. And all of ZAGG's charging accessories are Apple-compatible, up to and including the new iPhone 15 line. You don't want to spend big to upgrade to the iPhone 15 only to damage it because you don't have the right accessories — check them out now at ZAGG and take advantage of the free 2-day shipping.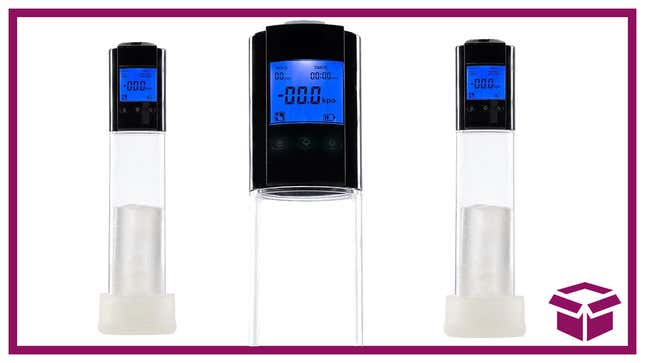 ED and other male sexual performance issues are a fact of life. But now there is one ED solution that stands tall above the others — the Excelsior Smart Automatic Penis Pump from Lynk, which is on sale for $126 from now through October 31. Hold the Austin Powers jokes — this is a very real and very effective device for a very real issue. (OK, fine, this is most definitely your bag, baby.) The backlit LCD screen shows you the KPa vacuum pressure, battery life, smart mode and other settings. Yes — smart mode: The memory technology records and stores your pressure and size progress, allowing the Excelsior to adjust to your specific needs and deliver long-term improvements. While the Excelsior's main purpose is to address ED issues, it's also a mind-blowing pleasure device designed to mimic the best oral sex you've ever received. The silicone vacuum sleeve and TPE Stroker sleeve are luxuriously comfortable and easily removed for cleaning. The motor is exceptionally quiet for privacy and discretion — it's even shipped to you in discreet packaging.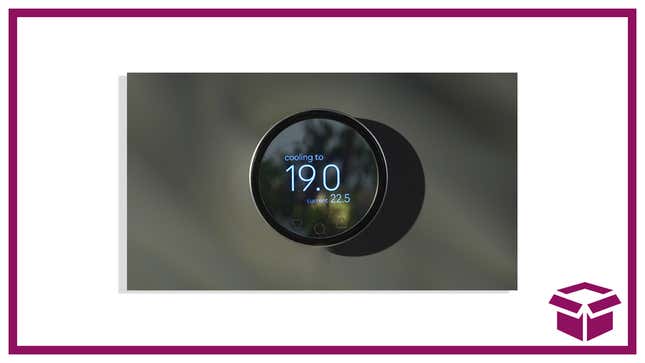 Do your window AC units struggle to deliver the right temperature for your home? We've got a product that can help. The Klima Climate Controller is like a smart thermostat for your AC units. After a quick and easy set-up, you will be able to program and schedule your home temperature right from your phone. And Klima delivers all kinds of features designed to reduce your energy bills and make your living spaces more comfortable, no matter what time of year it is. Check it out now and save $70 when you pre-order — units are scheduled to ship in Oct. 2023, so it's worth acting fast.
Don't Miss Out on NFL Game Day: Shop Tickets With Event Tickets Center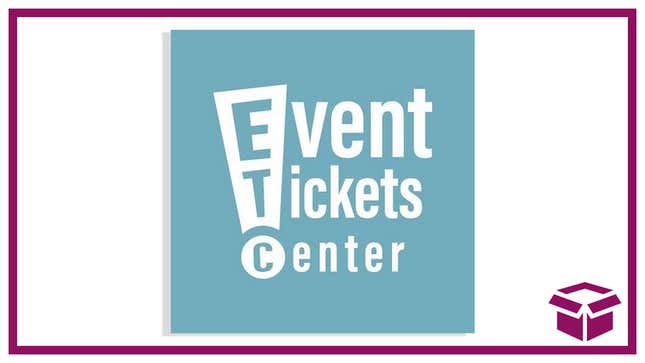 Never miss that perfect concert that comes into town again.Graphic: Riley BlackwellSnagging the perfect seat, or any seat for that matter, is a nightmare when primary tickets sell out in minutes. Event Tickets Center has you covered this NFL season with secondary sales of all the best games you missed out on. The site lets you pick the best seat for you at the best event and the best venues from across the US. Filters are super easy to understand, and within just a few clicks, you'll have tickets to the US Open, concert tickets to Taylor Swift and Beyonce, and tons more. Waiting until the last minute to buy resale tickets is a good plan since average tickets are cheaper on game day because of last-minute cancelations. Secondary marketplaces like Event Tickets Center work because they allow safe coordination between the original buyer of authentic tickets and you, the person who missed the box office sale. When you need to be at the game with everyone else, choose Event Tickets Center.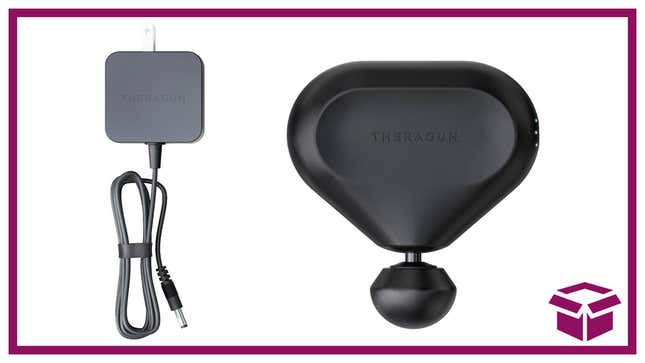 Therabody has been our go-to for massagers for a long time, and the Theragun Mini is one of their very best. The Theragun Mini is pocket-sized yet more than powerful enough to deal with the worst aches and pains you can inflict on yourself, and right now the 1st-gen model is on sale at Best Buy for $130 — that's 35% off the regular $200 price tag. It's easy to see why we're so fond of the Theragun Mini, and Best Buy's reviewers agree with us — the Theragun Mini has a stellar 4.8-star average rating. It has three adjustable speeds, going all the way up to 2400 PPMs for those really gnarly knots, and despite all that power it's amazingly quiet, thanks Therabody's brushless motor with QuietForce technology. One full charge of the battery is good for up to 150 hours of soothing relief, and the Theragun Mini's small size and weight (2.9 pounds) make it an ideal travel partner to help you unkink yourself after a long drive or flight. Grab the $200 Theragun Mini for just $130 at Best Buy now before this sale ends.
Do yourself a favor and get a proper gaming mouse. They're not stupidly expensive, but they're much better than the bargain bin mouse you picked up from a Stables checkout counter ten years ago. Logitech has some cool color options on its G305 Lightspeed wireless mouse and they're going for 20% off. The G502 Hero is a high-performance wired gaming mouse going for a solid 50% off. If you want something truly interesting, you can get the Logitech G Powerplay wireless charging system. It's a mouse pad that can wirelessly charge your mouse while in use. Or if you're into racing games, a number of driving wheels and pedals are on sale too. A variety of cool gaming gear from Logitech is on sale right now. The biggest savings are with the G5-02 wired gaming mouse for 50% off.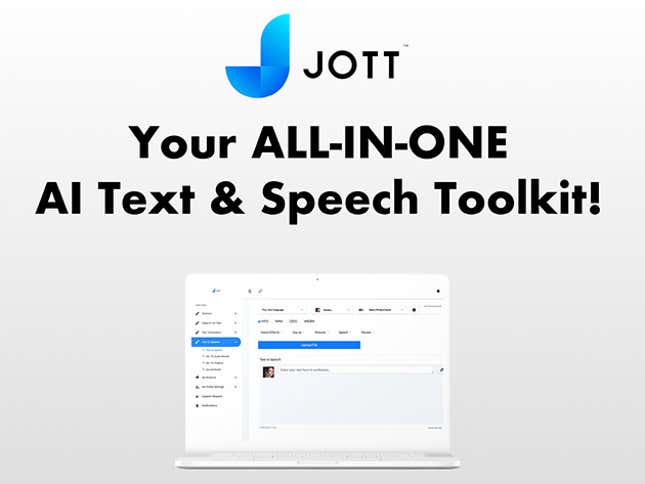 If you're a keyboard warrior, you're constantly on the lookout for new tech and programs that will streamline your workflow, eliminate tedious mind-numbing tasks, and just make your life easier – especially if you do manual data entry, transcribe recorded speech, or translate into another language. Well, check this out: StackSocial has a massive price drop on a Lifetime license to Jott Pro AI Text and Speech Toolkit. Normally selling for $200, you can grab it for $40 – or an amazing 80% off.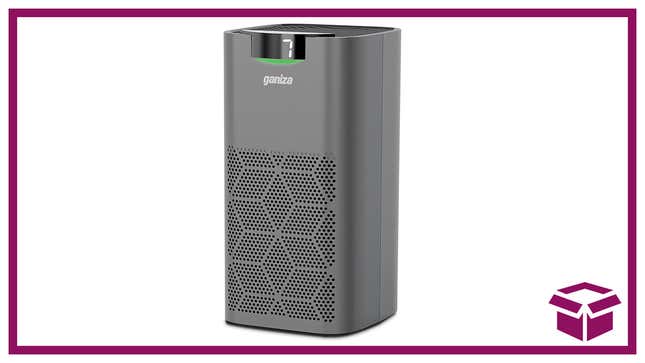 A hazy summer of wildfires has people considering the air quality of their homes more than ever, which makes this Back to School offer from Ganiza a true must-see. Ganiza's large-room air purifier with HEPA filter and real-time air quality monitor is back at a discount on Amazon — just $140 with this limited-time 30% off deal. That brings the price down from $200 to just $140 when you clip the on-page coupon. You can remove 99.97% of pet dander, dust, pollen, smoke dust, and other pollutants from space up to 1,570 square feet with the Ganiza air purifier, and it runs at a quiet 23 decibels, so you can place it in your bedroom and not lose sleep. We love the Air Quality Monitor, which constantly tracks the level of pollutants and adjusts the fan speed automatically to ensure you're getting the maximum level of purification. Taking 30% off this 4.6-star-rated air purifier is your ticket to cleaner and healthier air inside your home.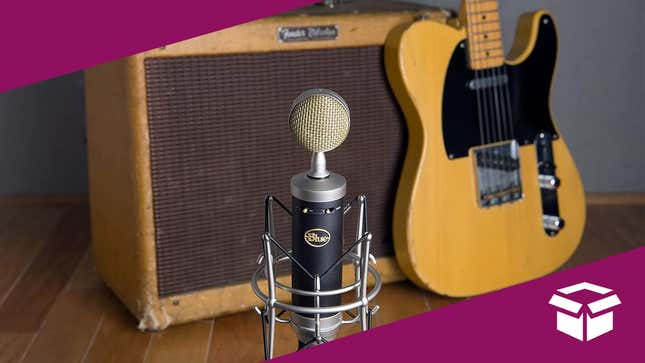 Okay, even if you don't want to start a podcast, Blue microphones are tried and true tools for any streamer, gamer, podcaster, or musician. This mic includes a condenser, so your voice will sound crystal clear instead of quiet and muffled like a phone mic. The shock mount prevents it from picking shaking and picking up unwanted sounds when something hits the table or someone is walking across the room. You can use this for Zoom meetings, Twitch streams, YouTube videos, music recording, and honestly anything that makes a sound. It's 50% off today, saving you $200 on your new favorite creative tool.

Supercharge Your Commute or Trail Biking With This Foldable E-Bike for $100 Off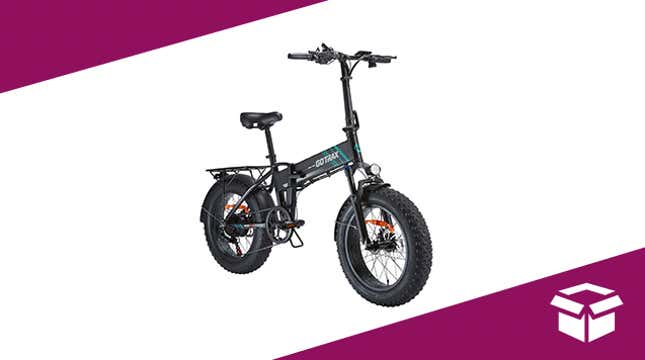 Even if you've bought into the e-bike revolution, you're probably just using it for on-road excursions. But the GoTrax Z4 Pro e-bike — on sale now at Best Buy for $100 off — has all of the perks of your pavement peddler, and it's a fat-tired trail beast. With 50 miles of electric range and top speeds of up to 20 mph, it's the jolt you didn't know your trail ride needed. The GoTrax Z4 Pro has a front-wheel suspension system backing up that shock-absorbing fat tire, so you can hit all of the bumps and rocks on the trails and all the potholes and other urban obstacles when you're back in civilization. It folds up for convenient storage or so you can haul it along with you on long trips, and has a rear rack for extra storage. Run thru the whole 50-mile charge range and you can still pedal it along, and then plug it back in to be fully recharged in only 5 hours. It's $100 off at Best Buy now, and the trails are calling to you.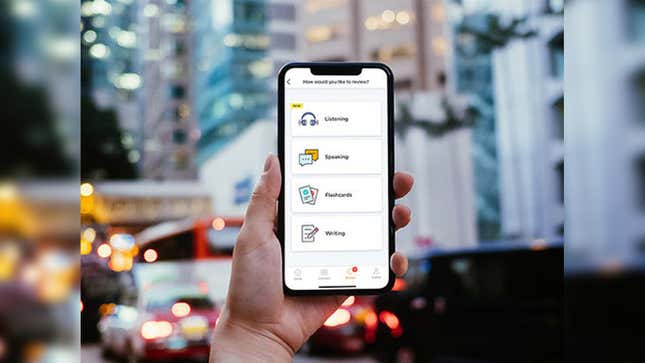 If you've ever wanted to learn another language, put down the textbooks and podcasts. Babbel is where it's at. The service is currently offering a lifetime subscription for $170, and that means you can get your learn on with a variety of languages for less than the price of one in-person course! It offers fourteen different languages; Spanish, German, Italian, French, Portuguese, Swedish, Turkish, Dutch, Polish, Indonesian, Norwegian, Danish, Russian, and English. It's the perfect solution to seeking a real-life class or putting down money on pricey classes that you may or may not benefit from. This way, you get multiple options. If the language you had your heart set on doesn't work out, just move on to another one!


Pick Up the LEGO Atari 2600 and Celebrate 50 Years of Atari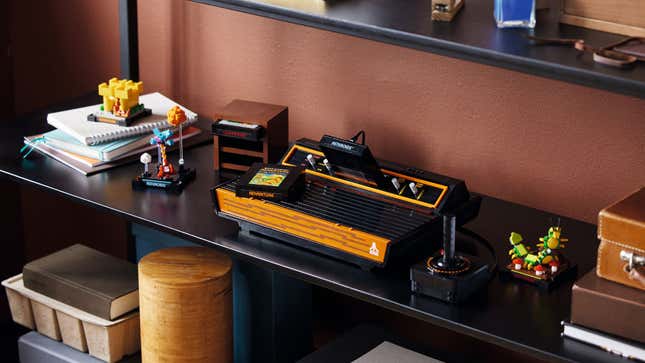 LEGO has been catering to nostalgic fandoms for quite some time, but the latest of which was just released today in the form of an Atari 2600. That's right, one of the first home consoles ever, this hub for video games first launched back in 1977. The company itself is celebrating its 50th anniversary this year and what better way to do so than with a LEGO version of their most iconic video game system? This LEGO set is more than just the console. Included are cartridges of Asteroids, Adventure, and Cetinpede along with 3D vignettes of these classic titles. And, of course, it wouldn't be the Atari 2600 without the single-button joystick controller. Hidden inside the consoles is another vignette of a LEGO minifigure playing some games in what looks like a vintage '70s basement. The whole set is 18% off at Amazon. Head on over quickly before they're all gone.

Recharge and Recover Faster Than Ever: Therabody RecoveryAir JetBoots Are $100 Off at Best Buy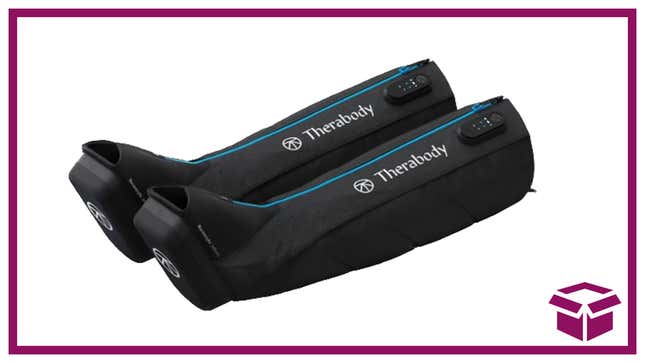 All those weekends spent playing pickleball and your new running hobby leave exhausted legs needing a recharge. After a long day of training, the fastest way to recovery is with the most advanced compression boot, Therabody's RecoveryAir JetBoots, now $100 off at Best Buy. The makers of Theragun have created the ultimate path to circulating blood and oxygen with precise pressure that gets results 2-3x faster. The JetBoots have a battery life of 240 minutes, and since each cycle only takes 60 seconds, go longer between charges without all the pumps and tubes. Not only do the RecoveryAir JetBoots have a clean and hygienic design, but they have one-touch controls on the boot, making them super easy to control. Therabody has figured out exactly how to make recovery from injury easy, wireless, and customizable through an integrated Bluetooth app.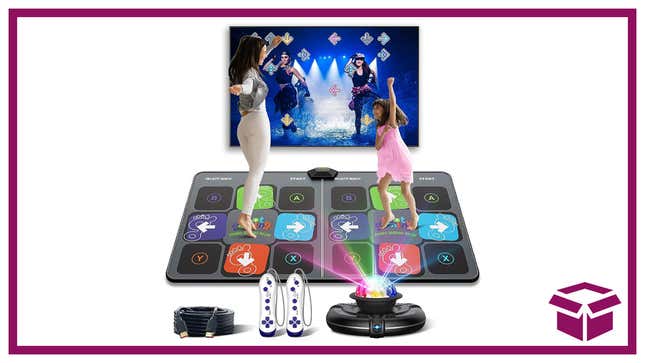 This dance pad is the embodiment of the meme "Mom, can we blank?" "We have blank at home," with that blank being filled with Dance Dance Revolution. However, this "Dance Dance Revolution at home," is actually packed with a lot of good stuff. This electronic dance pad has two dancing mats so you can play solo or double. It has a disco ball lamp with a built-in camera and two controllers reminiscent of Wii-motes. All this combined gives you a variety of games from dancing to motion control tennis to something that clearly is ripping off Fruit Ninja. Not a bad buy if your kids don't know any better. The dance mat game console is normally priced at $230, but right now you can get it for 35% off. That brings it down to just $149.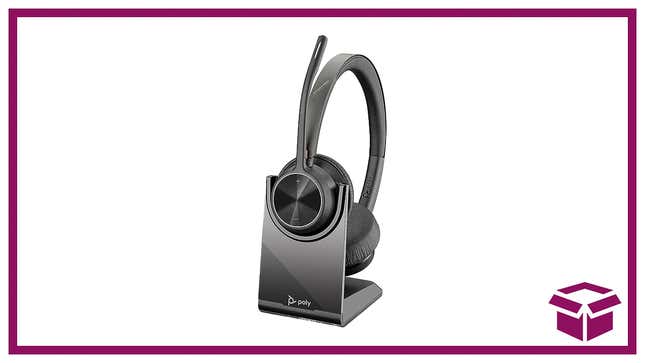 Get this headset and stop subjecting your coworkers to your noisy neighbors. Graphic: William HelmsIf you're a remote worker or a hybrid worker, who lives in a busy neighborhood or in an apartment building with loud roommates, loud neighbors, a loud spouse or even louder, rowdy children then investing in a good pair of noise cancelling headphones for your calls and virtual meetings is an absolute necessity. Of course, we understand that you'd probably be reluctant to spend a ton on headset you'd use only for work stuff. Well., we have another solution for you. You can grab a Poly (formerly Plantronics) Voyager Wireless Noise Cancelling Stereo Headset with Mic at Best Buy for $158. That's 7% off the normal retail price of $170.
Lifetime Subscription to See the World: Take 95% Off of the Dollar Flight Club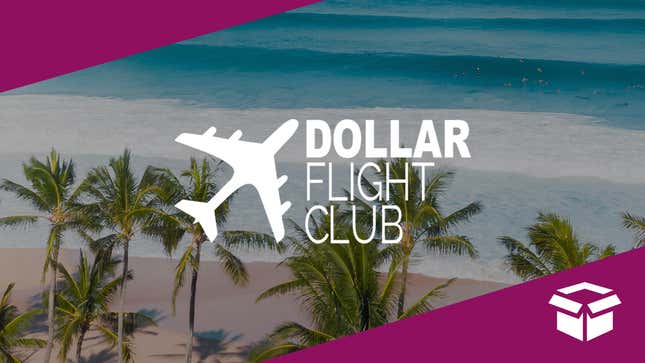 The travel club: for those who don't have the time to literally sit around day and night hunting for flight deals (that's basically all of us). Dollar Flight Club does, though, because, you know, they get paid to do that, and right now a lifetime subscription to their service is discounted by as much as 95%. With Premium+ — you'll be notified of short-lived deals and mistake fares from your chosen airports, as well as discounts up to 50% on Dollar Fight Club partners like Babbel, Scribd, Huckberry, and more. If you are the version of me in my 20s that used their extra cash to travel instead of party, the Dollar Flight Club could genuinely get you to some very cool places for very little money—examples they provide are round trip flights to Greece for $298, Hawaii for $99, Thailand for $375, and more. Just one of these trips would save you money. Of course, this is also a great last-minute gift for your jet-setting friend or family member.

Take This Rake for $18 and Prepare for the Leaves to Start Falling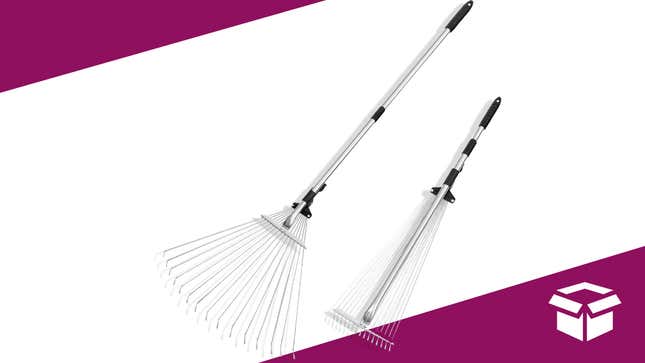 Fall is just about here. Starbucks and every other company are all selling their pumpkin-spiced everything and soon the leaves will begin changing colors and fall to the ground. You best clean up your yard with a quality rake. This garden rake is fully adjustable which serves two purposes. One is for better storage, collapsing the rake inward so it can fit easily in your garage, shed, or wherever. The second is to bring the rivets closer or further apart to best latch onto leaves, twigs, pine needles, and more. The shaft is made from thick aluminum that does not rust. Right now, the garden rake is a solid 29% off. However, you can clip the coupon on the item page to save an additional 10%. That brings the price from $28 down to $18.
Work and Play on the Go With a Lenovo IdeaPad 3 Laptop for $419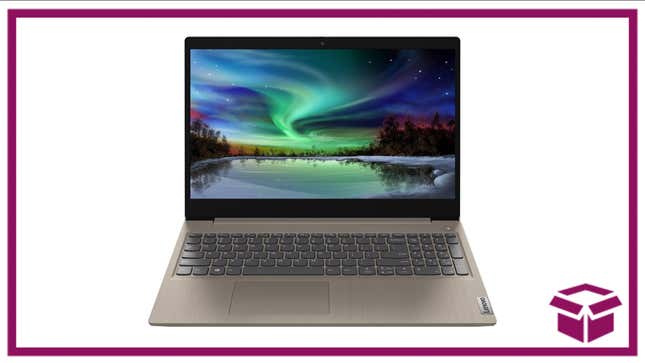 Need a new laptop? You don't have to spend a thousand bucks for one. Turns out, you can get an excellent option for on-the-go work and play right now that you can use for the foreseeable future. Run to Amazon right now to grab the Lenovo IdeaPad 3 for under $400. That's a savings of 56%, down from a normal price of $959. That's a crazy low price, and you'd do well to nab this laptop while it's a ridiculous bargain. This laptop boasts a 15.6" touchscreen, an Intel Core i3 processor, 8GB of RAM, a 256GB SSD, a webcam, and more. It also has a variety of ports for connectivity's sake, making it versatile for use as a display or even a desktop replacement. Bottom line? If you want a new computer, you can't go wrong with this one. But don't dilly-dally. You won't see it for this price for long. Even if it only piques your interest a little bit, be sure to lock yours in. They'll be flying off the shelves soon enough.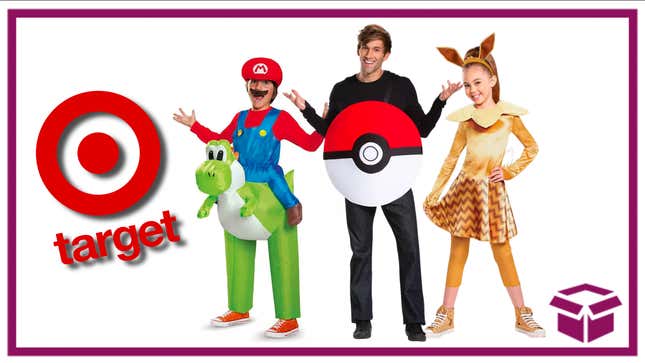 It may be hard to believe, but October is almost here. That means it's time to pick out a Halloween costume! And no, you're never "too old" to dress up. So be ready with something awesome to wear while heading out to parties, giving out candy, or help your kids pick out what to wear with Target's early sale. Right now, you can get 30% off Halloween costumes at the retailer, with several different options available, from kids to adults. There are tons of different options to choose from, and no, the good ones haven't already been picked over. At a glance, there are some fun Nintendo and Pokémon options, as well as some very cute Hocus Pocus, The Little Mermaid, and Squishmallows costumes. If you're going to have to buy a costume anyway, now's a good time to do it. Beat the rush and make sure everyone in your family has what they need. Heck, get two. And be ready to dress up this season for less!
TECH

Storage
Power
Audio
Home Theater
Computers
Software & Services
PC Parts & Accessories
Mobile Devices
Photography
GAMING
Consoles
Peripherals
PC
PlayStation
Xbox
Nintendo
Toys & Board Games
HOME
Home Goods
Smart Home
Kitchen
Tools & Auto
LIFESTYLE

Apparel & Accessories
Health, Beauty, & Grooming
Camping & Outdoors
Sports & Fitness
Pets
Travel
MEDIA
Online Courses
Movies & TV
Books & Comics
Music
Gift Cards