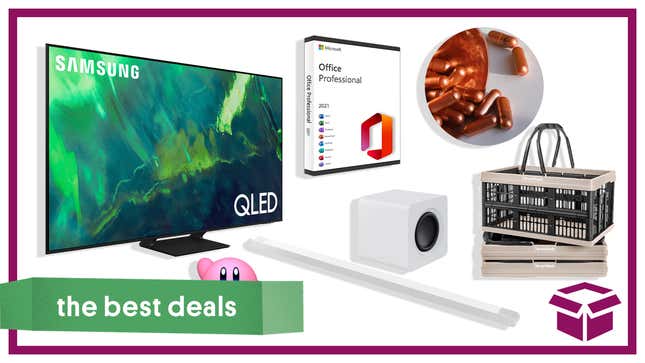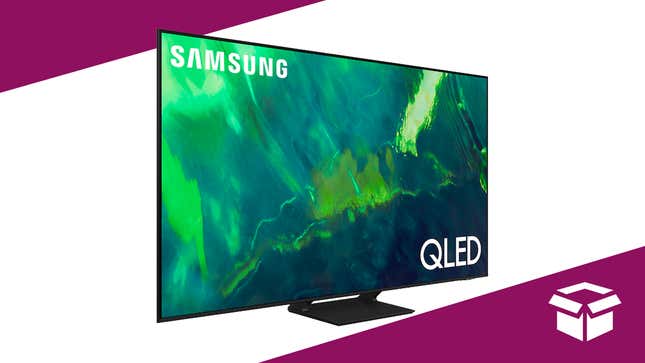 In case you haven't had enough of the Discover Samsung event, we have one more limited deal: this stunning 75" smart TV. This beauty is $800 off right now—equating to roughly 35%. When we say stunning, we mean it. The 4K processor makes every frame as crisp as a springtime day. Dual LED highlights a movie's contrasts, and Quantum Dot brings vivid colors to life onscreen. When you're gaming, this system kicks lag to the curb and optimizes aspect ratios. Brilliant colors, smart features, and a slim profile make this TV a standout—don't miss this limited deal.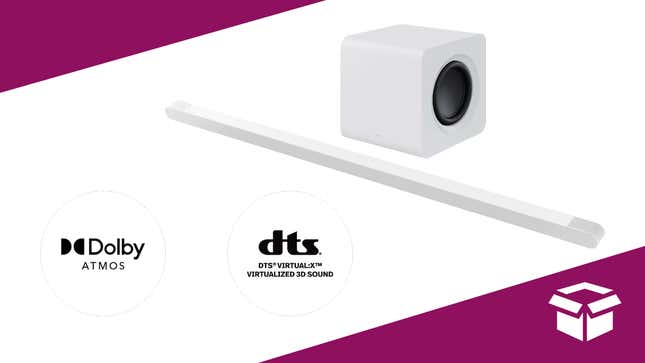 If you have not yet discovered Samsung, as the event says, let us introduce you to this Dolby Atmos soundbar, on sale for $200 off. This sleek, low-profile speaker creates surround sound without the need for clunky HDMI: a miracle of modern engineering. This slim fit is designed to mount on your wall with your Samsung TV or sit just below it. Synced with your smart TV, a movie or game's audio floods the room; SpaceFit Sound analyzes your home and optimizes itself for a premium experience. And with music, you can sync your iOS device easily by tapping to pair. Enjoy rich sound design and grab this deal for $200 off.
The Lyma Supplement Will Optimize Your Body. No, Really.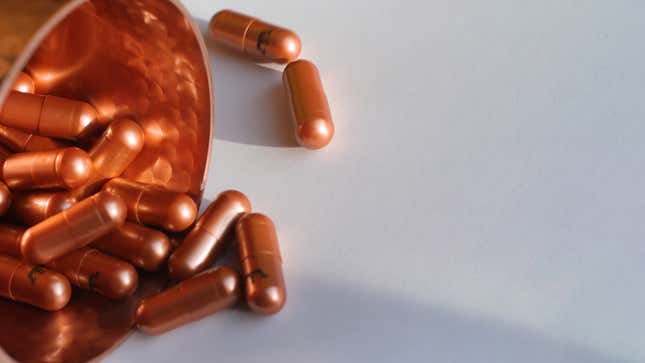 Feeling your best comes from within. And when you feel your best, you'll notice: confidence, glowiness, and an overall feeling that you can kick life's butt. Lyma makes the next generation of supplements—peer-reviewed and formulated to unlock your potential. This one capsule is filled with ten ingredients that optimize your bod. This isn't just a supplement or a balanced diet. Each ingredient is specifically chosen and formulated to perfection, including plant-based Vitamin D and stable Vitamin K to support it, and soluble Keratin for hair and nails. Within Lyma is also proprietary, technologically-enhanced Saffron, and Defense Protein for anti-inflammatory properties. And that just scratches the surface of Lyma's properties. Improve mood, improve body, and improve life!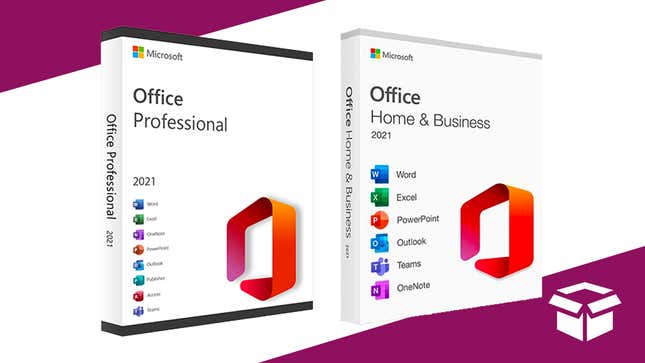 So you're starting your career. Congratulations. I'm sure along the way you'll need Microsoft Office, THE professional suite for THE most professional companies. I think. Anyway. This is your last chance to grab the full Microsoft Office suite $40, both for Windows or Mac. This is an exclusive deal and StackSocial is one of the only places you can grab this lifetime license. Hop on Teams and show your new PowerPoint presentation, then slot it into the proper Excel sheet or Word doc. Whether you're on Mac or Windows, this deal isn't one to miss.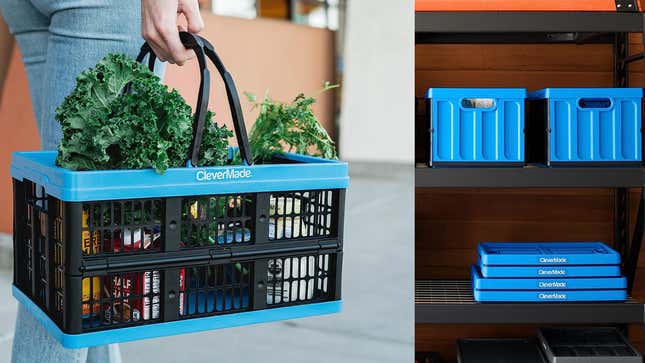 Good storage bins are essential for keeping your home or office organized and clutter-free. With the right storage containers, you can easily store and access your belongings, making it easier to find what you need when you need it. You can save on space, keep your stuff safe from dust or moisture, and make transporting any of your goods so much easier. Currently, there is an ongoing sale at Amazon for CleverMade storage bins. These are versatile, collapsible containers that come in various shapes and sizes that also stack together.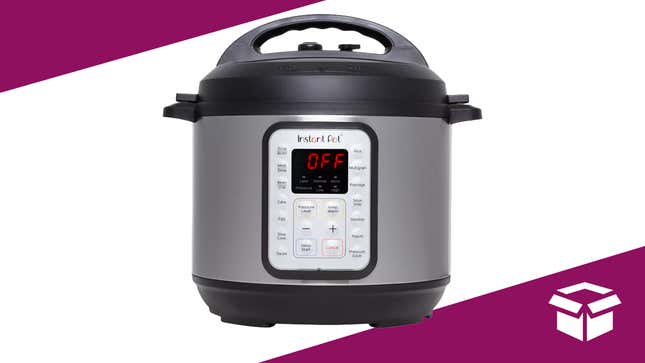 The beloved Instant Pot deserves so many awards. She should EGOT. This refurbished one is 30% off at Target, and is a lifesaver. Make large quantities of soup, stews, dumplings, or rice to feed a family or meal prep for yourself. This 9-in-1 has few features it cannot do. And if you're wondering, the Instant Pot can make yogurt. The Instant Pot "replaces" the need for a few kitchen appliances, hence the 9-in-1. It also has a steam release feature that makes it less of a hassle to take the lid off after a long steam. Whoever you're cooking for and whatever you're cooking, let the Instant Pot take the stress off of you.
24 Hours Only: Discover Samsung With Today's Deals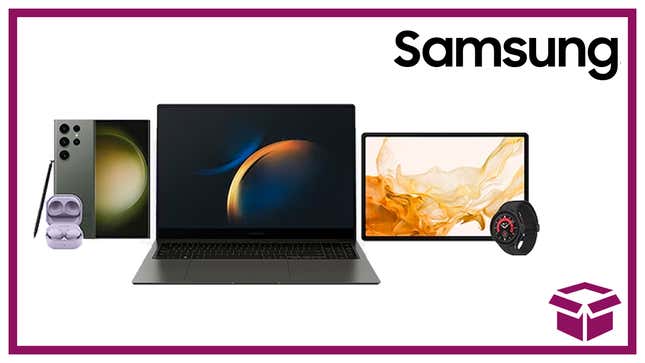 Since the dawn of time Samsung has begged humanity to Discover. Discover deals, discover their great technology—superb phones and home wares. And once in a while, the Discover Samsung event arrives to rock your reality. This event has blink-and-you'll-miss-it Flash Deals and Deals of the Day on Samsung favorites that are too good not to share. Those Flash Deals are only available for four hours, and the Deals of the Day are only around for 24. Every morning, we'll update you the current deals and what they're all about. Here we go!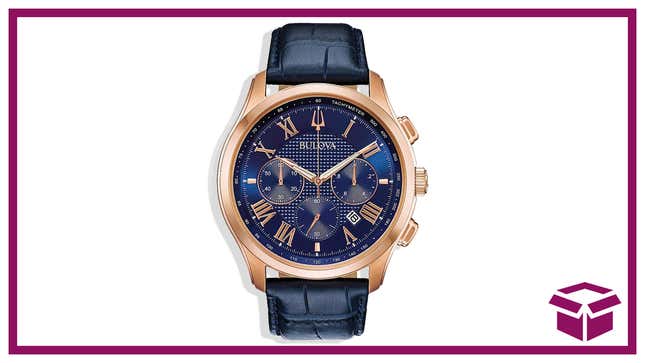 Smartwatches are handy but aesthetically they just do not hold up to the real thing. You deserve the best watch. Elevate your look with a Bulova watch from the men's classic collection. This vintage design combines rose-gold stainless steel against a complimentary navy blue to really pop on your wrist. People won't just be asking you for the time. They'll be grabbing your wrist to see at the time for themselves just as an excuse to get a better look at this exquisite watch.
Game, Create, and Collaborate in VR With the Meta Quest Pro for the Lowest Price We've Seen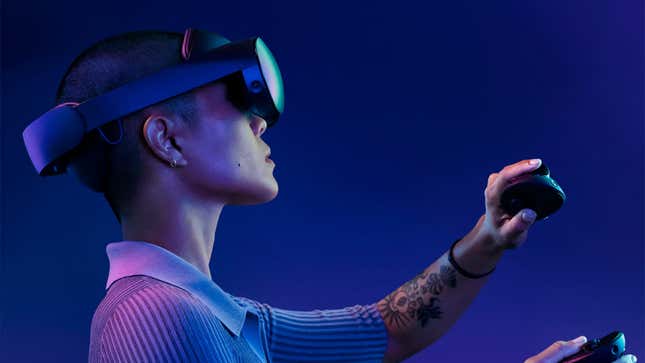 Meta has made it clear that its focus on VR goes beyond gaming. The Meta Quest Pro centers on working, creating, and collaborating in a virtual space. There is an added emphasis on mixed reality with the Pro compared to the Quest 2 as it uses full-color sensors to allow passthrough of the physical world around you. The headset itself is also sleeker in design and counterbalanced to make it more comfortable for long stretches of time wearing it. The VR kit just received its first big price drop, going down $379.
Save On Home Essentials During Target's Home Sale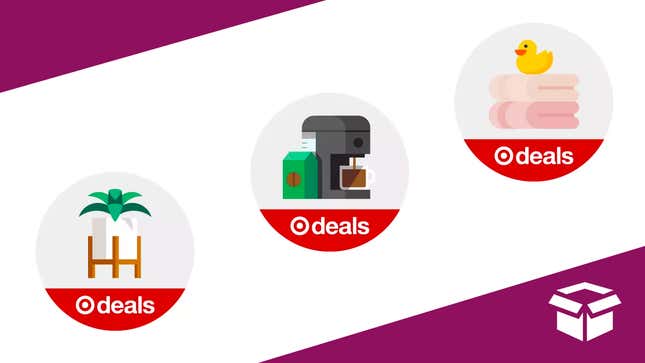 Open the windows, hang the laundry out to dry, and log on to Target to scoop some home deals during their Spring Home Sale. This sale encompasses all of the home section—the sweetest being the furniture deals up to 30% off. Modern accent chairs, ahoy! Plus, take up to 50% off outdoor furniture while you're dreaming for warmer weather. Target Circle members can sweeten the deal—with up to 20% off on bedding and bath. We love Target's home stuff here, especially the blankets and linens, like this chic sateen quilt. It's a broad sale, so you'll definitely find something to keep your space fresh!

Hydrate and Stay Cool With up to 45% Off Stanley Cups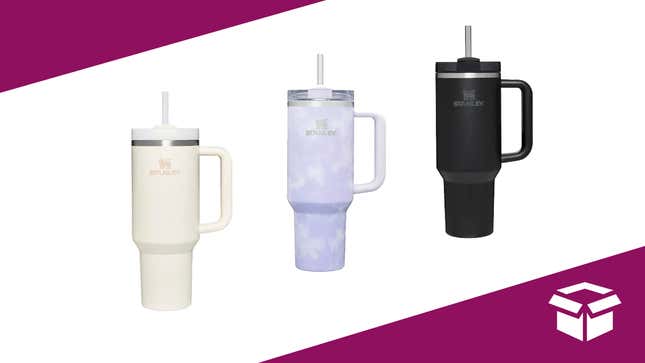 There is something soothing about sipping from a big cup throughout the day. There's no wonder why Stanley is the cup I see on every "romanticizing my mornings" type TikTok or Reel—they're just good. Right now you can take up to 45% off Stanley cups at Amazon, including this cream-colored 40 oz tumbler and chic black tumbler. If you peruse their Amazon shop, you'll find a lot more—like this 40 oz pastel dream and the most royal of blues. These stainless steal beauties keep cold for 11 hours—and with ice for two days. Never ever ever experience a room-temp sip again. Hydrate up, darlings.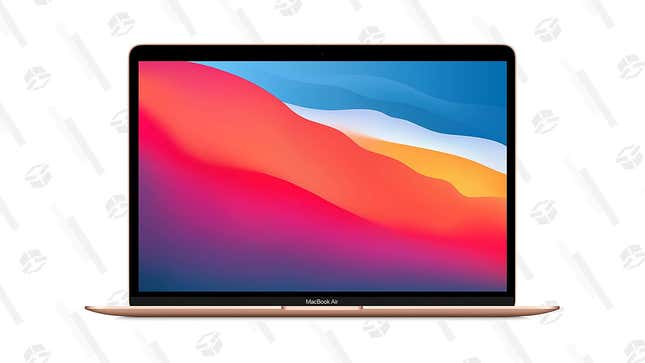 The M1 chip which delivers 3.5x faster performance than the previous generation all while using way less power is what's used in the 2020 13" retina display MacBook Air. Our friends over at Gizmodo go as far as calling the M1 chip "extraordinary." Beyond the chip, you'll easily get up to 18 hours of battery life and it's got 8GB of RAM with a 256 SSD. If you're already an Apple user, the compatibility between all your devices is a major upside to going Mac for your laptop. You can use your iPad as a second monitor to extend your workspace or even answer texts and phone calls right from the Macbook. Right now, it's down to just $800, which is the same deal it was going for on Black Friday.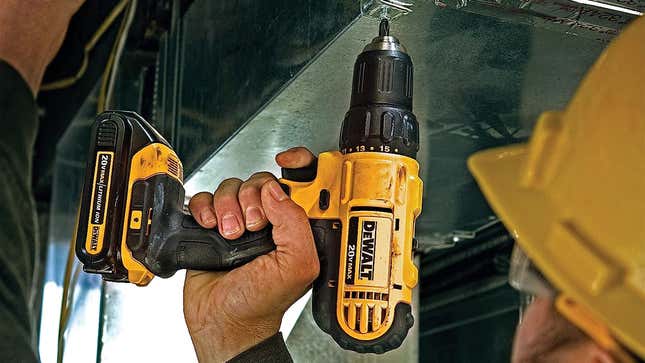 Save your wrist the trouble of turning a screwdriver manually. It would help if you had a drill. This battery-powered Dewalt 20V max impact driver kit comes equipped with an LED which goes on when the trigger is pulled. You'll a clear view of whatever you are drilling or screwing with minimal shadows. Included is a carrying case and charging dock for the battery. This makes for an excellent gift to dads, new homeowners, or anyone handy looking to expand their selection of tools.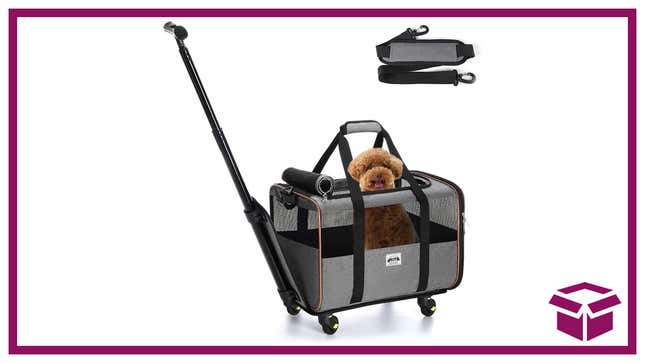 Take your little pup or kitty everywhere you go with their own luxurious little wagon to pull them around in. This durable pet carrier can comfortably house cats or dogs up to 20 lbs. and can either be wheeled around or carried via the strap. The telescopic handle makes it super convenient to bring drive your pet around through busy airports or any other public spaces. This cat and dog carrier is even airline-approved meaning it is designed to meet TSA standards and fit under the seats of most major airlines—no need to worry about your furry friend being stuck with the rest of the checked luggage.
Score a Soft and Cozy Area Rug for Your Living Room for $270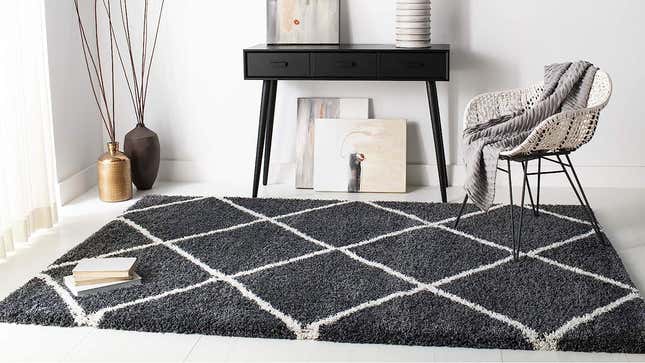 Looking for the best area rug? Well, you'll be happy to learn one hell of a sale is happening over at Amazon. This 8x10 area rug is perfect for the living room. They of course have the shag rug in the ever-popular "millennial gray" as well as a multitude of other louder colors like navy, red, and gold. It's got a five-star rating with over 11,000 reviews. Normally even if something is excellent, you'll see it hovering at just four and a half stars with that many reviews, but this rug must be something special. That's probably because of how cushioned and soft it is under your feet given that it's a full two inches high.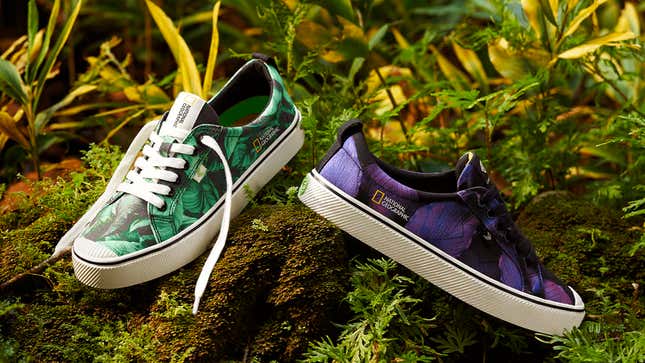 The natural habitat of the Cariuma is a skate park or at a national park—so the hip, eco-friendly sneaker brand teamed with National Geographic for a collection that speaks to both their philosophies. For one, your purchase plants two trees in the Brazilian Rainforest, and supports the nonprofit National Geographic Society. And the print? A peace lily, a symbol of flourishing hope. Cariuma's vegan sneakers, made of organic cotton and natural rubber are perfect for kickin' it wherever you roam on this planet. 'Cause both Nat Geo and Cariuma are serious about protecting this green earth, and hopefully you are too.
Calm Anxious Pets with an Active Pets Plush Calming Pet Bed for 15% Off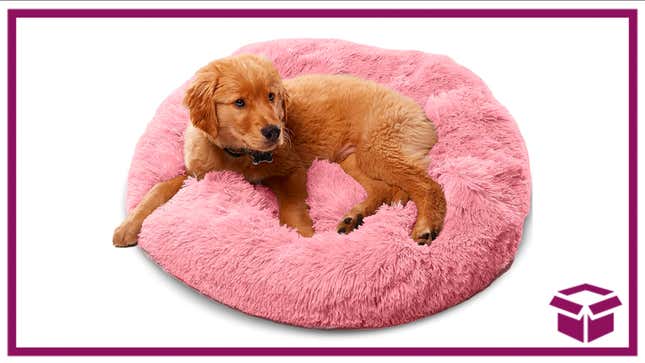 Anxious pets need a little more tender loving care at every opportunity. Unfortunately, we can't always be around for them every second that they need us, like when they. head to bed. If you have a fur baby who gets a little unsettled when there are loud sounds, strange new people, or a new environment to get used to, you might need a little help keeping them calm. That's why the Active Pets Plush Calming Pet Bed can be such a big help, as it gives your pup a place to snuggle up and get comfy when things get a little too crazy. It's on sale right now for $29, which is 15% off the sticker price.
Keep An Eye On Your Dog's Health with a Dog Wellness Test Kit for 19% Off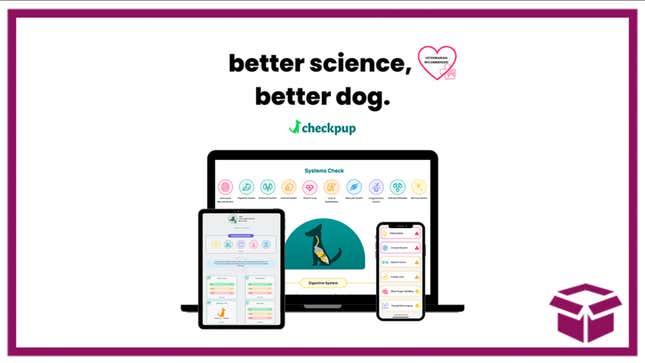 For immediate health concerns and wellness needs, your dog has the veterinarian. For things you're curious about but don't want to or can't afford to spring for a million tests for, like gut health, metabolism, toxic metals, and overall health, there's Checkpup's Dog Wellness Test Kit. It's on sale at StackSocial right now for just $120, which is 19% off its normal price.
Keep Your Car Pet Hair Free With an Active Pets Car Seat Cover for 46% Off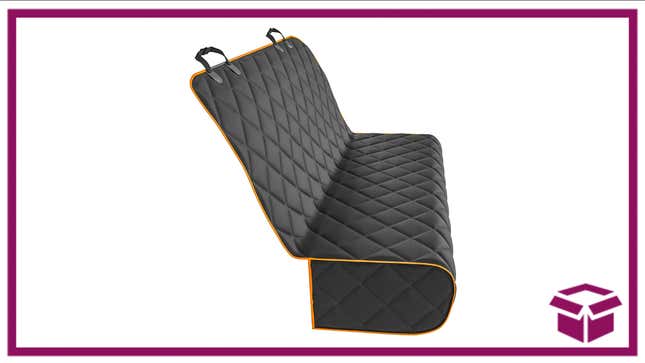 Tired of your car's seats collecting fur every time you take your four-legged friend along for a ride? Want to keep the inside of your vehicle a little tidier? Grab an Active Pets Car Seat Cover for just $27. It's a go-anywhere, do-anything seat cover crafted from a durable material that's comfortable, waterproof, and easy to clean. Plus, it fits most backseats with ease. You just need to snap the special buckles on to where you want to keep the car seat, and then it's all ready for your best buddy to ride on. And they'll probably be comfier riding around on this thing, too!
Organize Your Workspace with an xTiles Personal Pro: Lifetime Subscription for 80% Off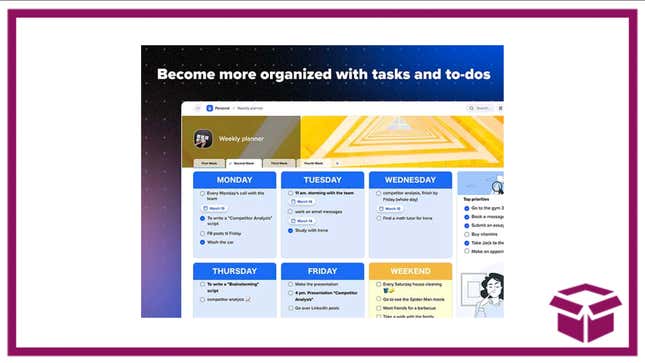 Need a quick and easy way to visualize your projects, schedules, or ideas? Or do you need something that can help working with collaborators a breeze? Grab a xTiles Personal Pro: Lifetime Subscription, which is 80% off right now at StackSocial. For just $60, you can collaborate, build ideas, share notes with others, collect links and media, and mix and match tiles to create entire projects. It's a great way to encourage real-time collaboration or for you to build a way to visually search between snippets and info you need to save. All your info is at your fingertips and can be exported into docs, PDFs, PNGs, and more.



Other Products We Love

TECH
Storage
Power
Audio
Home Theater
Computers
Software & Services
PC Parts & Accessories
Mobile Devices
Photography
GAMING
Consoles
Peripherals
PC
PlayStation
Xbox
Nintendo
Toys & Board Games
HOME
Home Goods
Smart Home
Kitchen
Tools & Auto
LIFESTYLE

Apparel & Accessories
Health, Beauty, & Grooming
Camping & Outdoors
Sports & Fitness
Pets
Travel
MEDIA
Online Courses
Movies & TV
Books & Comics
Music
Gift Cards