Fabric and style (trunks, boxers, etc.) should be your first and second considerations when stocking up on underwear, but also worth taking into account is the not so humble pouch.
Men's underwear, thankfully, has long since moved away from the briefs or boxers dichotomy. Boxer briefs and their shorter "trunks" variants rule your roost now, which (should) mean tight, flattering underwear that retain their shape throughout the day.
That's great for aesthetics, and for wearing under slim pants (please wear slim pants!), but depending on the brand/fabric and your anatomy, could make for a tight squeeze. The purpose of the pouch is keep the fit on your thighs trim while giving you room to breathe where it counts, and offering a little extra support at the same time.
I'd love to tell you to run out and replace all your underwear, or to avoid pouches at all costs, but this is much more subjective. Not only do pouches vary in implementation from brand-to-brand, but the stretchiness of the fabric, your anatomy, and how high or low you like to wear your underwear are big factors as well.
I would however recommend that everyone give the pouch a shot, and you agree, since two of our three favorite options below made into our best men's premium underwear vote.
---
G/O Media may get a commission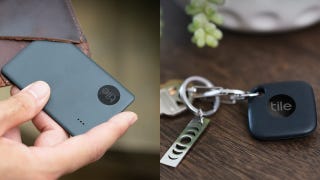 Up to 35% off
Tile Item Trackers
Saxx is both synonymous and eponymous with pouched underwear. They offer a wider variety of fabrics and styles than any other underwear maker I'm aware of, pouches or not, including merino, along with tights, shorts, and more.
Their pouch takes the form of two mesh panels that surround, support, and stabilize your goods.
---
Bn3th was formerly known as MyPakage, and yes, they really went from the frying pan to the fire on names there. They offer trunks and boxer briefs in "classic" (modal, also confusing), and "entourage" (polyester/spandex) fabrics, along with athletic apparel.
As you can see from the video, Bn3th's pouch is more like what you probably imagined when you found out pouches were a thing.
Notably, Bn3th also has pouch underwear with compression, and I'm a big fan of their Pro 2 In 1 Shorts with built-in running tights.
---
Nth also has the standard modal boxer brief offering, but their real claim to fame is their update to the boxer brief, which brings a slimmer fit, modal fabric, and of course, a pouch.

Their pouch is antimicrobial and more in line with the Bn3th version.
---