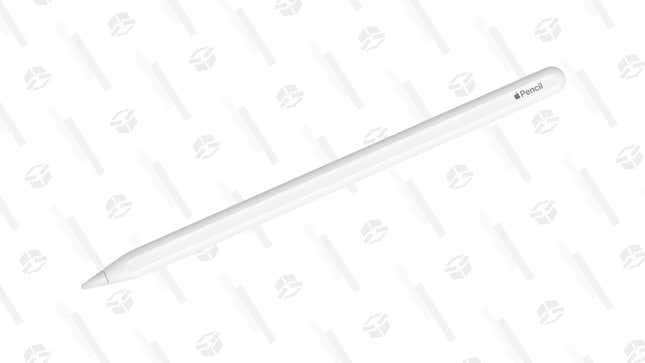 Apple Pencil (2nd Gen) | $100 | Amazon

Like many Apple products, the Apple Pencil might seem weirdly expensive for what it is. After all, you can get any old touchscreen stylus for a fraction of the price, right? But the value comes through in the quality of the design, the incredible precision, and seriously smooth integration with Apple's devices. It works brilliantly, and this current second-gen model snaps onto the side of the iPad Pro or latest iPad Air to wirelessly charge.

Right now, Amazon is offering $30 off the list price of the Apple Pencil (2nd Gen), knocking it down to $100. This pencil is perfect for the 2021 iPad Pro models with the powerful M1 chip, but it also works with the existing 3rd/4th-gen 12.9" iPad Pro and all previous 11" Pro models, as well as the current 4th-gen iPad Air. There's free shipping for Amazon Prime members at Woot.
I recently snagged this Apple Pencil alongside a blue iPad Air and am impressed at the effortless integration. In classic Apple fashion, it just works... and pretty spectacularly, at that. Note that you'll need the first-gen Apple Pencil instead for the base iPad (6th-8th gen), 5th-gen iPad Mini, 3rd-gen iPad Air, and the older iPad Pro models not mentioned above.
This story was originally published by Andrew Hayward on 04/30/2021 and updated with new information on 12/15/2021.