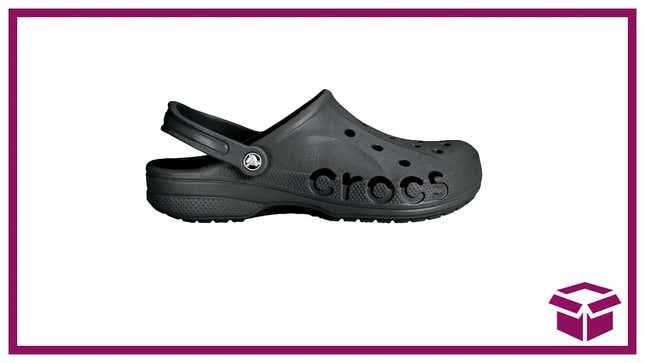 Questlove, Drew Barrymore, Priyanka Chopra, John Cena, Jonathan Van Ness have been seeing wearing them. So do nurses, students, and travelers on long trips. And your 12-year-old cousin can't live without them. They all love the fact that they're incredibly light, water friendly and come in a staggering array of colors. Those ventilation ports allow for breathability – and they help to shed water and debris. Plus, you can personalize them with Jibbitz charms to show your individuality and style. Yep, we're talking about Crocs. Starting today and ending on June 12, Crocs is offering a clearance sale in which you can get an additional 50% off already discounted styles.
Crocs Clearance Sale | Additional 50% Off Discounted Styles | Crocs
Of course, the clearance sale includes several different styles of their world-famous clogs, sandals, loafers, boots and more for everyone and for all ages. Be comfortable, be stylish, show your quirkiness, and save money, too. This deal only last for a few days, so make sure you don't miss out.