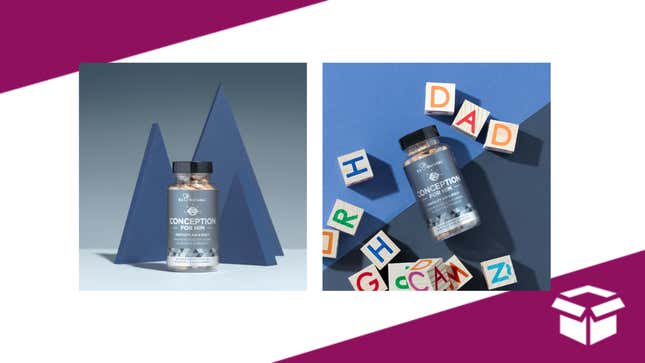 If you're a man who's looking for a little assistance in the fertility department, Eu Natural has your back. The brand's Conception Men Fertility Aid + Multivitamin is an all-in-one supplement formulated to help improve sperm quality, motility, and count. Crafted from a blend of 21 vitamins, minerals, and botanicals, it's the little pick-me-up you might be looking for if you're ready to start a family. And right now, you can get 20% off this best-selling supplement on Amazon using coupon code EUDAILY20. It also happens to be on sale. Normally $35, that knocks the price down to $24, so this is a great time for a trial run.
Snacktaku Drinks Pepsi's Time-Jumping 1893 Cola Flavors
Eu Natural Conception Men Fertility Aid + Multivitamin | $24 | Amazon | Coupon Code: EUDAILY20
Each bottle boasts 60 vegetarian capsules, which contain antioxidants like Vitamin C and E, zinc, and folate in addition to a variety of other ingredients meant to help make a difference in your life — so you can work on welcoming a new one into yours. It's been a best-seller on Amazon and it's been lighting up TikTok as of late, so if you're curious, spend less than you would for a steak dinner and see how things go.