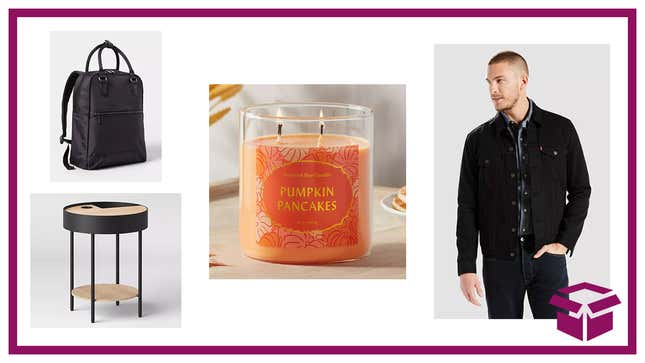 There's never a bad time to shop at Target, whether you're in person or online. But something about back-to-school season makes it extra fun. Maybe it's because Target tends to bring out tons of new products for fall, especially in categories like apparel and home goods. (It's like they're experts in transitioning to cozy season.) Or maybe it's because their Target-exclusive items just get better and better. Take advantage of that selection and check out our latest picks for Target must-haves below.
Commute In Style With This Backpack — Perfect for Laptops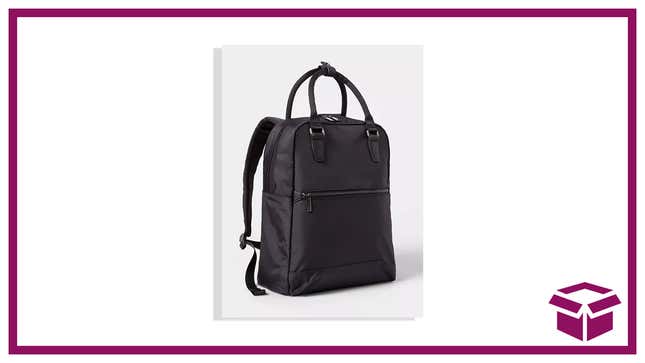 Signature Commuter Backpack by Open Story | $50

When you've got a regular commute, you need a laptop bag that will make life easier for you. Something lightweight that will hold all your stuff but not show wear. And preferably something that won't kill your back. That's why we love this commuter backpack for just $50. It's made of nylon and comes in black, so you know it'll look good no matter what your commute involves. It also comes with pockets for your water bottle and laptop and padded straps to make sure you're comfortable. And on top of that, it has great style — you'll look like you spent a lot more.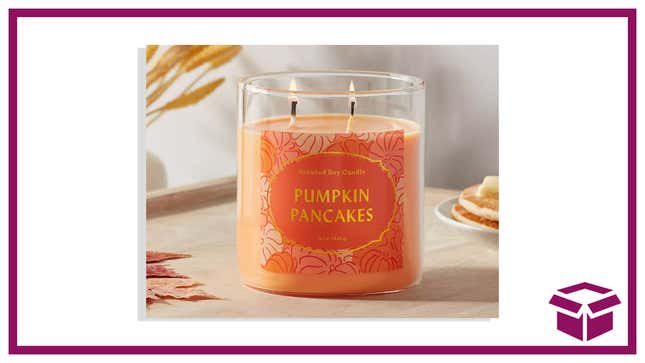 Pumpkin Pancakes Candle by Opalhouse | $10
There's no better way to get in the mood for fall than burning a pumpkin-scented candle. And we can vouch for this one — it smells great. The candle comes in a lidded jar for extra style and has a burn time of approximately 50 hours. Best of all, it's only $10. Check it out now as a great gift or to treat yourself.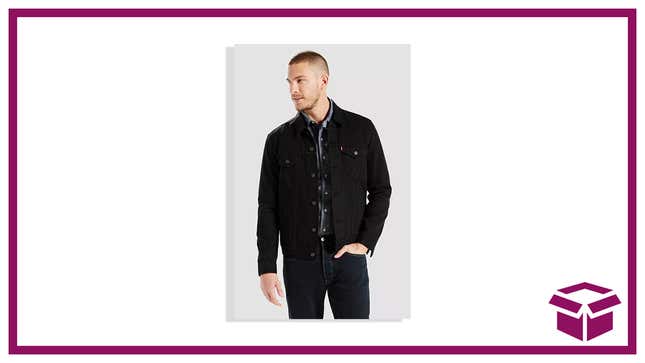 Levi's Men's Long Sleeve Trucker Jacket | $70 | 13% off
Men who need a great jacket that will transition well to fall: look no further. We *love* this Levi's trucker jacket in black denim. It's got casual-but-cool style, and we're confident it will look good on everyone. Best of all, the material has a tiny bit of stretch, adding to the comfort factor. You can get it now for $70 (that's 13% off the original price) and be good to go when the weather starts changing.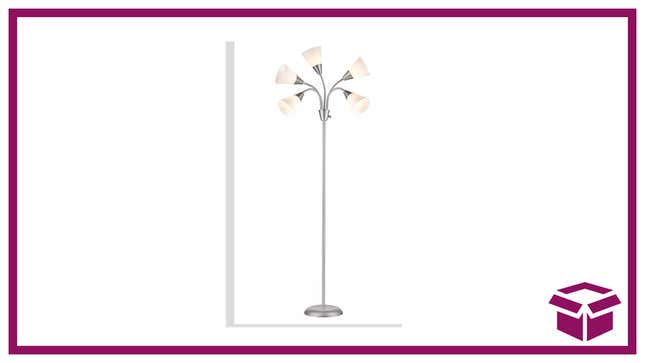 5-Head Floor Lamp by Room Essentials | $50
Everyone needs a little more light at home, whether that's right now or looking ahead to fall and winter. And this floor lamp is a great choice, especially if you have a dark corner somewhere. It's available in silver or black and comes with five flexible arms that you can adjust as needed. That means it can check multiple boxes, brightening the whole room while also giving you direct light for reading or tasks. Join the fan club (seriously, the reviews are great) and get it now for just $50.
Quench Your Thirst on the Go With a Stanley Tumbler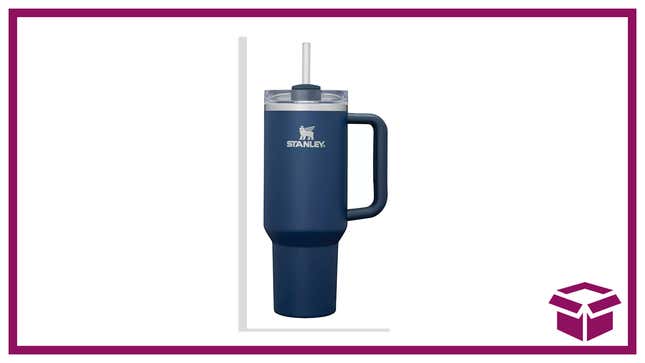 Stanley 40oz H2.0 Flowstate Quencher Tumbler | $45
We always feel confident recommending Stanley tumblers, which feel like *the* must-have for anyone struggling to stay hydrated throughout the day. This model is 40 ounces, compatible with your car's cup holder, and designed to keep drinks cold for 11 hours — all for $45. Did we mention you can also throw it in the dishwasher? Target's selection of colors is great for men and women, and your purchase helps support sustainability — the tumblers are made of 90% recycled BPA-free stainless steel.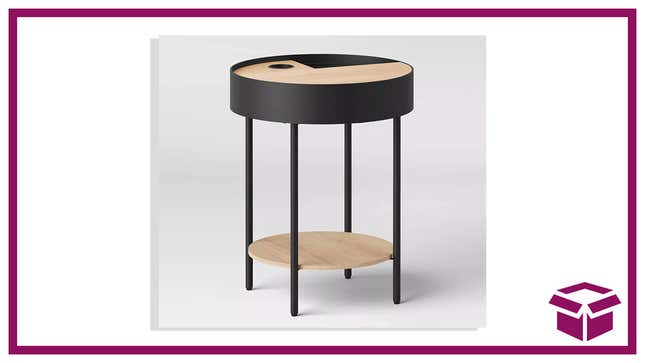 Mixed Material Hidden Storage End Table by Room Essentials | $44 | 20% off
If you want to declutter your home — and do it with a little style — this end table is a great choice. Not only is the two-tone design unique, but the top opens to reveal a storage area inside. It's perfect for stuff you need to have around (like a phone charger or your headphones) but don't want getting in the way. Plus, the frame is powder-coated steel, so you know it'll wear well and offer good stability. Not bad for $44 (that's 20% off the regular price).
Stay Classy (And Comfy) With 12% Off This Bodycon Midi Dress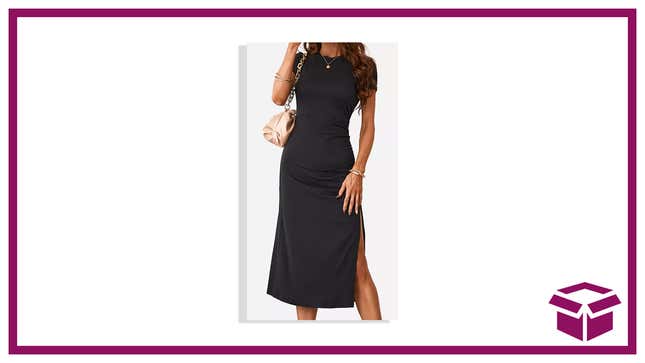 Women's Short Sleeve Ruching Bodycon Midi Dress by Cupshe | $29 | 12% off 
By back-to-school time, we're ready for clothes that read a little less *summer* and a little more *spooky-season-is-coming.* This dress fits the bill perfectly. It's comfortable, versatile, and — according to a bunch of style blogs — looks great on everyone, whether you dress it up or down. The best part is, it's currently on sale, so you can get it for only $29. Add this classic to your closet and look instantly put-together whenever you wear it.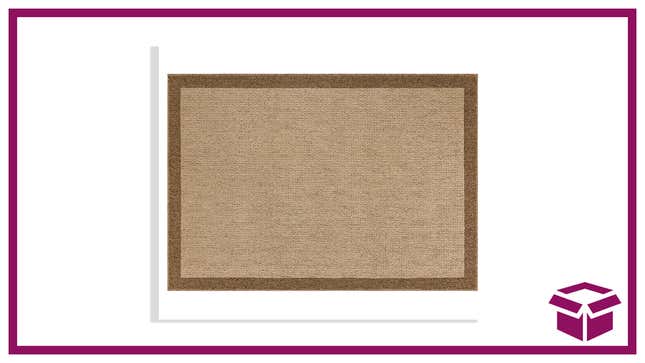 Madison Washable Rug by Threshold | $50
When fall weather arrives, your stoop is likely to get some serious action from rain, leaves, and muddy shoes. Why not be prepared with this classic doorway rug? It's machine-washable, comes in multiple sizes, and will blend perfectly with your decor, whether you put it inside or outside. Some reviewers are repeat buyers, coming back to this model for different areas of their home (like in front of the kitchen sink or at a side door). Check it out now for $50.