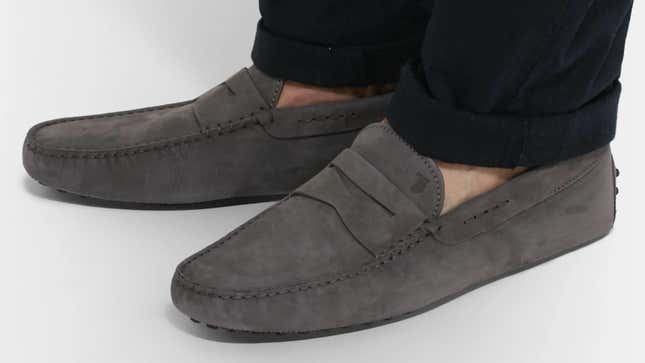 When I pitched a story on driving shoes to my editor, he wrote back "had to google 'driving shoes' but sure" (hi Shep!). So before diving into why I love this off-duty footwear style so much, it seems worthwhile to provide some quick context and explain what the hell driving shoes actually are.

More put together than a slip-on sneaker, and more comfortable than a pair of loafers, driving shoes make a great addition to guys' summer wardrobes.
High-end European brands like Tod's first introduced the style to men back in the 1960s. Originally made for rakish playboys racing around in Italian sports cars, the driving shoe is a simple, slip-on shoe using a moccasin construction whose rubber-grommet soles (those small pebble things on the bottom of the shoe that extend up the back of the heel) were originally intended to give drivers more grip on a pedal.
While a loafer has a hard bottom, driving shoes were created to be intentionally more flexible, making them less formal, and less sturdy. For both these reasons, driving shoes should be reserved for more informal occasions (i.e. you probably shouldn't wear them to work or weddings this summer).
The tl:dr? Driving shoes are the loafer's fun and sporty cousin who's come to town for the summer and is going to steal your girlfriend.
Anyway! Enough history lessons. Let's get to the good stuff.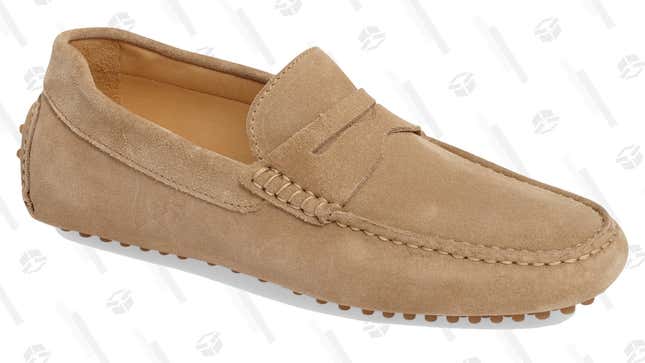 A sand-colored suede driving shoe that clocks in at around a hundred bucks? Why, that's the perfect entree into this casually elegant off-duty shoe! This summer, sport the classic cool-guy slip-on with linen trousers and later in the fall with chinos and a henley under a denim jacket or chunky cardigan.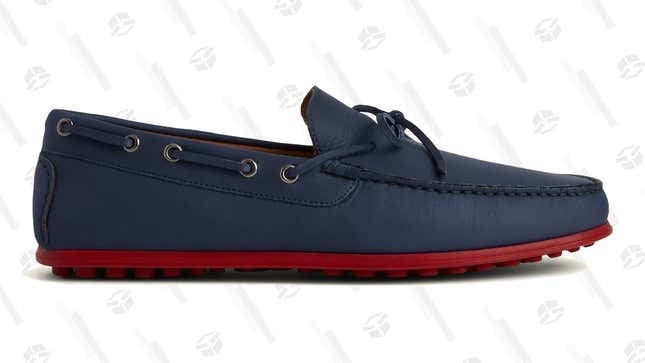 When you're wearing a shoe that's a little more loud, like this M.Gemi 'Barca' stylein navy with a red treaded sole, make sure the details are on point. Skip any pair with high-contrast stitching, which tends to make shoes look cheap. You could pair these with slim-fit chinos or jeans that are ever-so-slightly cropped for a rakish feel.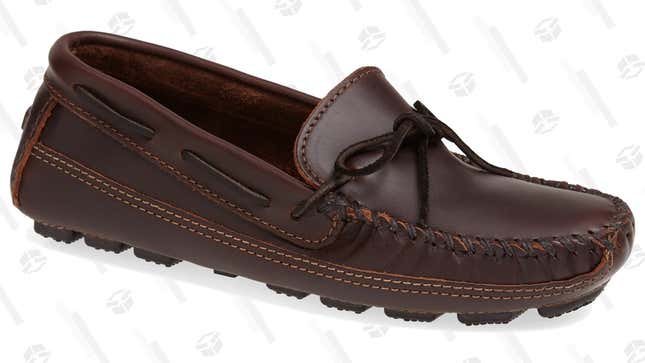 Both driving shoes and loafers are footwear descendents of the moccasin (hence why you'll sometimes hear the former called "driving mocs"), so it makes sense Minnetonka got in on the game with this stylish pair in rich brown leather. Just think how great these shoes would look this summer with a more casual outfit like chino shorts and a pocket tee or chambray shirt. No matter what, though, wear yours with invisible socks (or go sockless). These shoes are meant to flash some ankle.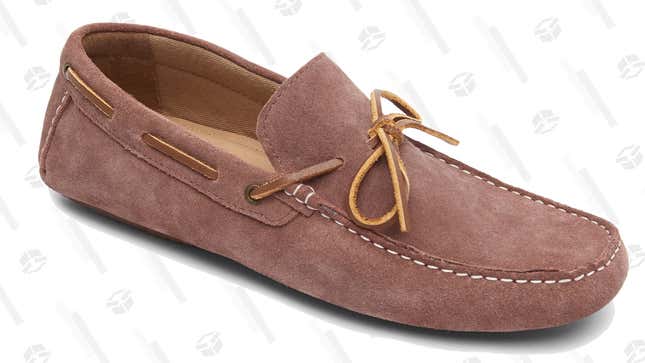 You don't have to stick to neutrals in your footwear. This Reaction Kenneth Cole pair in mauve would look great with a tan whether you're on a weekend jaunt out east or tooling around the city on your next Summer Friday. Just swap them in when you'd otherwise pull on a boat shoe or even a flip flop.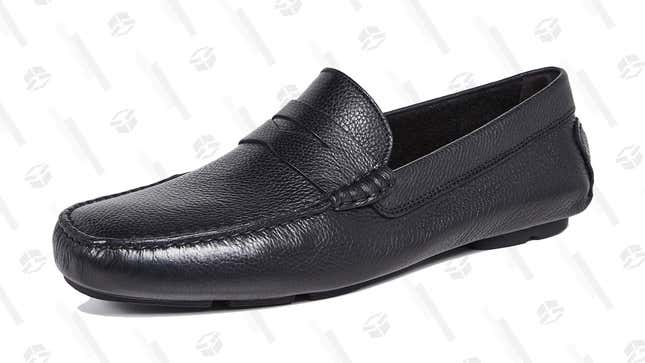 This pair of black leather slip-on driving shoes looks kind of '80s in the best possible way. Like what Chief Hopper would wear to a cocktail party at the Princess Bride mayor's house (anyone else finally finish binging Stranger Things this week? Just me?). Add them to a white jeans and a light-colored knit polo ensemble for a look that says, "I'll deal with that demagorgon as soon as I finish this bottle of chianti."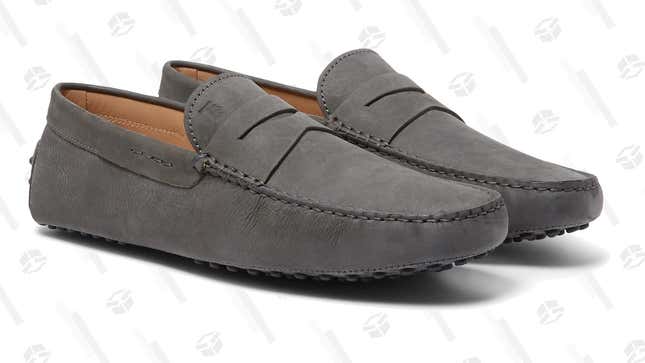 The OG. If you're ready to ball out, you could do worse than to treat yo'self to a pair of Tod's iconic slip-ons in oh-so-soft suede. Think about it: the driving shoe has been in style for...what, six decades now? So you can feel confident they'll stay trendy at least through our lifetimes. Plus, shoes constructed in quality suede or leather only look better with time, provided you take proper care of them. Prego.

---