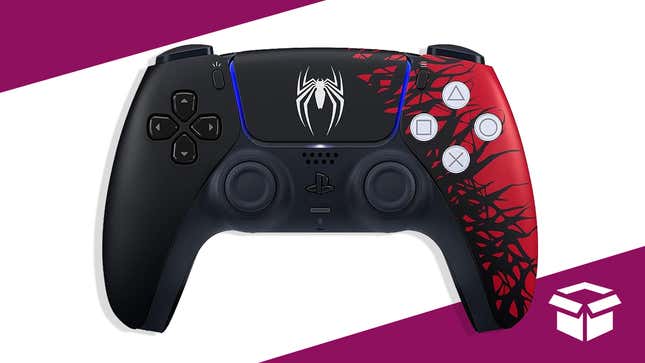 Having been pretty much exclusively an Xbox player who decided to get the PS5 after not having a Sony console since the PS2, I have to say the DualSense controller impresses a whole lot. It's been my de facto way to play through Elden Ring on PC and since the relaunch of the PS+ service, I've been dipping into Returnal which shows off the haptic feedback and adaptive triggers as being way more than a gimmick and actually enhancing the way the game works. We've gotten a few different color options since it launched, but now we have something a little more. A Spider-Man controller is here.

PlayStation DualSense Controller (Spider-Man) | $80 | Amazon
Get yourself the black-and-red Spider-Man DualSense controller for PS5 for just $80 today. You can also still pre-order Marvel's Spider-Man 2 which is set to launch on PS5 Friday, October 20.