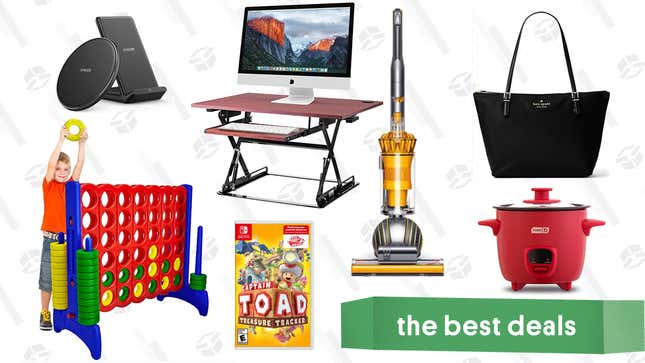 A discounted Dyson Ball vacuum, an Anker charging gear gold box, and giant outdoor games lead off a Wednesday's best deals.
Bookmark Kinja Deals and follow us on Twitter to never miss a deal. Be sure to read our guide on how to prepare for Prime day and bookmark our Prime Day deals hub to be ready for the big day.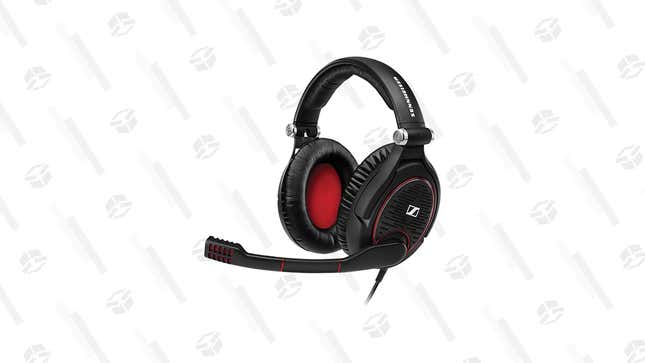 Gamers, the most popular gaming headset among Overwatch League pros, the Sennheiser GAME ZERO Gaming Headset is down to just $114 on Amazon.

Pro users dafran, Carpe, SoOn and Poko all use this headset, for its big draw: exceptional noise blocking design. This feature helps you tune out distracting noise and lets you focus on the little sound cues that'll make a big difference in a competitive game.
Additionally it offers stereo sound, extra large leatherette memory foam ear pads, and a noise-cancelling microphone.
There's limited supply for this price, so pick yours up before this eventually sells out.
---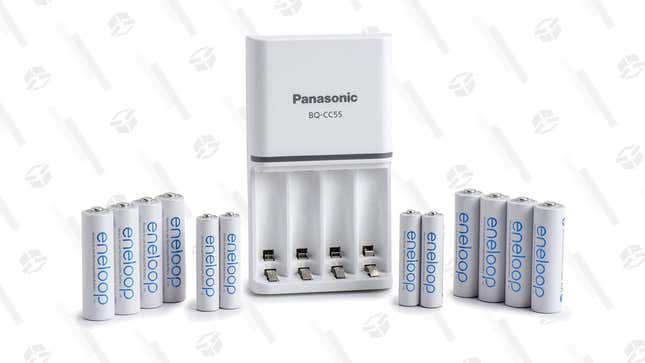 Eneloops are our readers' favorite rechargeable batteries, and Amazon's running a rare on a set today. This $35 (normally $50) bundle includes 8 AA, 4 AAA batteries, and a charger.

The Eneloop line has an incredible reputation, and I have them powering many of my devices, including my external camera flash.
This is the first discount we've seen all year and it matches the one we found during the holidays.
---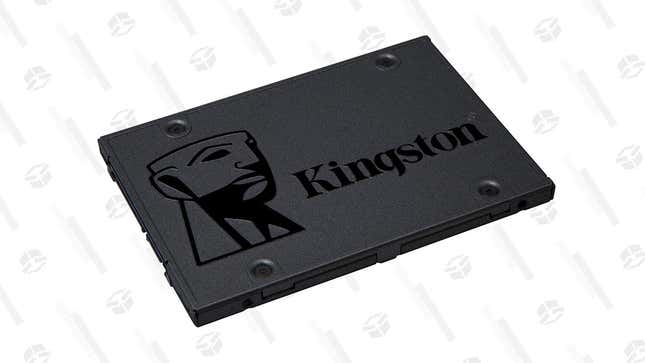 It's time to ditch your old spinning drive for this fast $45 solid state drive from Kingston. This particular 2.5-inch model is currently marked down to an all-time low, no coupons or codes necessary.

At a half terabyte, it's probably got enough space for your OS, apps, and at least most of your personal files, making this an awesome investment at this all-time low price.
And even if you already have an SSD-powered PC, you can build reliable, fast external drive for cheap.
---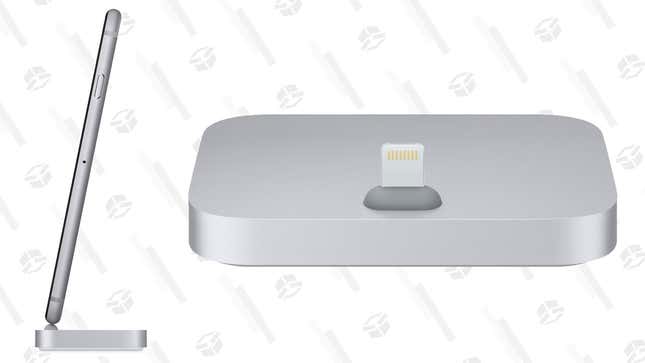 There are better, more functional iPhone docks out there, but none that look as gorgeously minimal as the ones Apple makes. This is the same dock you'd see at the Apple Store (albeit without the security tether), and you can get it from Amazon for $25, compared to the $49 Apple would charge you.

---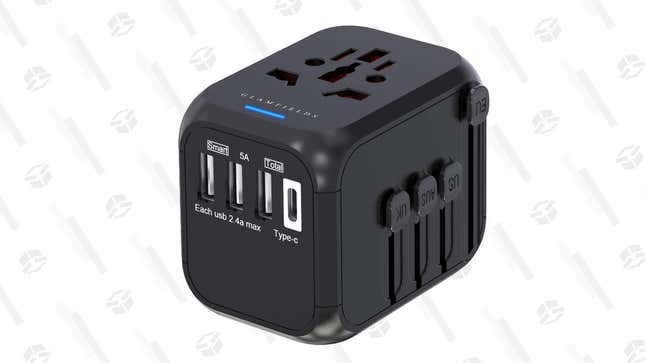 Update: The $5 clippable coupon is gone, but promo code 6ALMECJ5 will still bring it down to $9, which is an excellent deal.

If you're planning any overseas trips this summer, you can be ready for any power outlet you might encounter with this $4 universal adapter. It plugs into anything, and anything plugs into it, and it even has four USB charging ports on one side (one of which is a USB-C port!) for all of your mobile devices.

Just clip the $5 coupon and use promo code 6ALMECJ5 to get it for $4 $9, which should take the sting out of any exchange rate woes.
---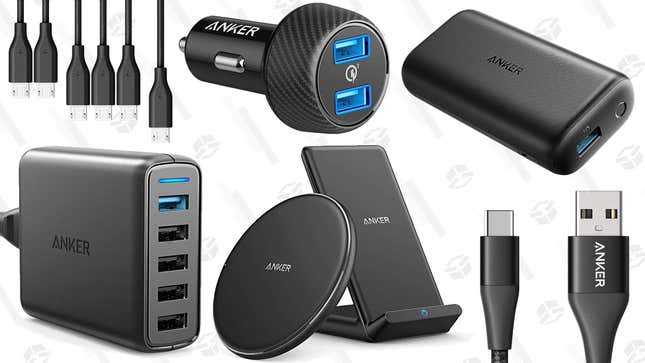 There's no such thing as owning too much charging gear (I don't have a problem, I swear!), and Anker makes some of the best batteries, cables, and chargers out there.

Today on Amazon, you can save on a whole bunch of stuff at Gold Box-level prices. There are USB-C to Lightning cables! There are wireless chargers! There's a USB charger with five ports! There's a tiny battery pack with 10,000mAh of capacity! The highlights are below, but be sure to head over to Amazon to see all of the deals. Just remember, these prices are only available today.
---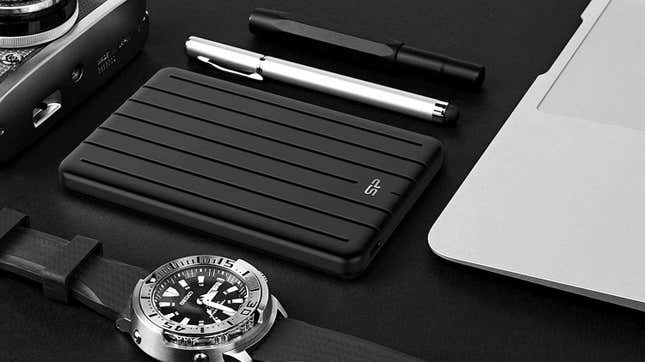 If you haven't paid much attention to SSD prices lately, or if you get your information primarily from Apple's laptop configurator tool, you might be surprised to learn that you can get an external 1TB SSD for $110. It's true!

This external drive from Silicon Power comes in an aluminum enclosure and connects to your computer via an included USB-C-to-C or C-to-A cable, and can hold a ton of files that need to be loaded quickly: your photo collection, files for video editing, PC games...that sort of thing. Today's deal is an all-time low, needless to say, it's the best deal we've seen on any 1TB external SSD.
---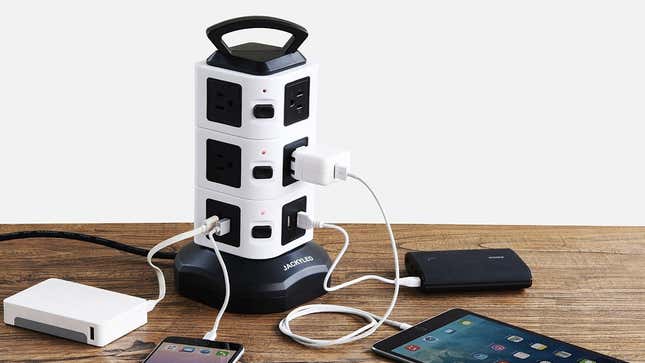 What were they thinking inventing this surge protector and not calling it the Power Tower? Missed marketing opportunities aside, it comes with 10 outlets, four USB ports, and its own 6ft retractable power cord. Plus, it rotates for optimum space-saving. Get it for $19 with promo code SXXWFNLJ.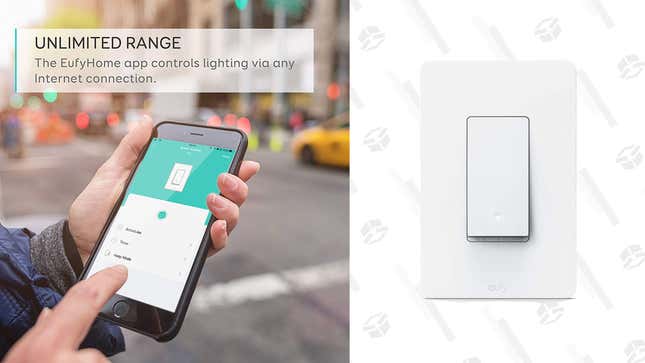 You've seen smart bulbs and smart outlet switches, but what if neither of those work well for a particular lighting fixture in your house? Well, with $17 and a little wiring, you can replace any light switch with this smart one from Anker. It's just a regular light switch, except you can control it with your phone, Alexa, or Google Home, no hub required.

Today's price is $8 less than usual, and an all-time low, no promo code required.
---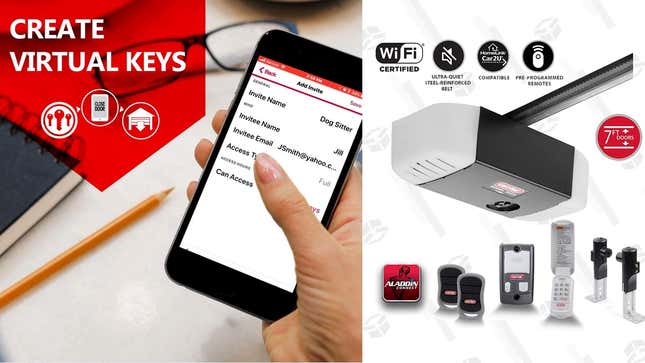 If you have a garage, first of all, jealous. Second of all, it's cheaper than you might think to upgrade to a smart garage door opener that you can control from anywhere. Just click this link to add a 10% coupon to your Amazon account, which will bring Genie's QuietLift Connect down to $175 at checkout.

Don't worry, it still comes with regular garage door remotes, so you don't have to use your phone, Alexa, or Google Assistant, but it's nice to have the option if you just left town for vacation and can't remember if you forgot to close your garage.
---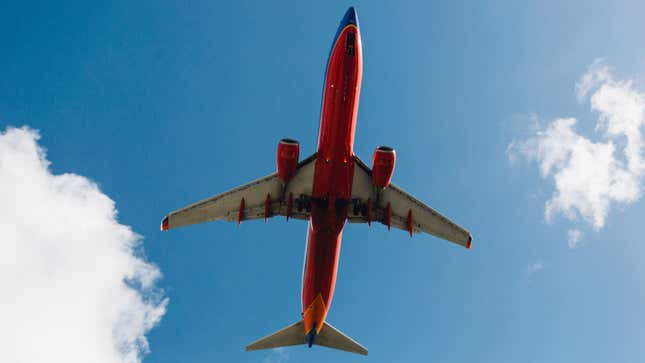 "Get outta town!" That's what you'll say, and what you'll do, when you see the fares on a whole bunch of Southwest Airlines flights. Flights for a range of routes from September 3 through December 18, 2019 (not including dates right around Thanksgiving, unfortunately) start at just $49 one way, and include international destinations in Mexico and Central America.
Sadly, it doesn't seem like Southwest's new flights from the mainland to Hawaii are on sale, but we're seeing a ton of inter-island availability for just $39, if you were planning a trip to the islands anyway.
The sale prices are non-refundable, but if you change or cancel your flight, you'll get the value of the ticket back as a travel voucher, which is more than you could say for most airlines. And of course, you get two checked bags for free.
As always, we recommend looking into the Southwest Rapid Rewards Priority credit card, which offers a $75 annual travel credit, 20% back on in-flight purchases, and four upgraded boarding positions per year.
---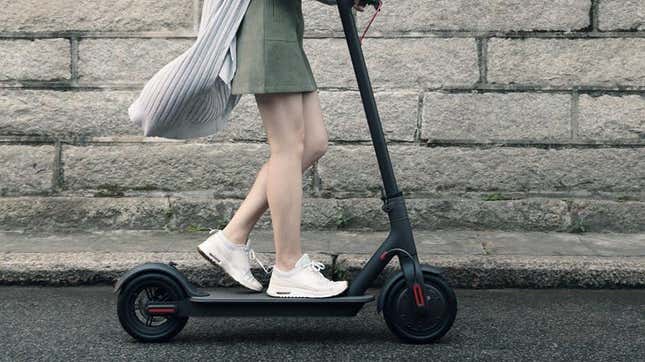 Why pay for an electric scooter by the minute when you can just buy one outright for the best price ever? The Xiaomi Mi Electric Scooter can cruise at 15+ mph for over 18 miles, depending on conditions, and includes some nice quality-of-life features like a built-in headlight and taillight, and a regenerative braking system to extend your range.

At an all-time low $340, it's a better long term investment than the plague of electric scooters that befell our cities over the past year. Just don't leave it in the middle of the damn sidewalk, please.
---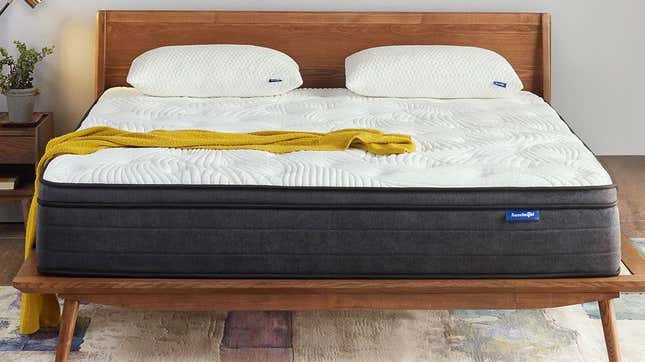 If you need a new mattress, whether for your own bed, your kid's, or just a guest room, today's the day to buy it. Several Sweetnight-brand mattresses are on sale in today's Amazon Gold Box, choose from 8" and 10" models that are 100% hybrid foam, just like the Caspers and Leesas of the world.

Rounding out the Gold Box are a few memory foam pillows (starting at $36) which you can customize by adding or removing foam. These prices are only available today, so don't sleep on it.
---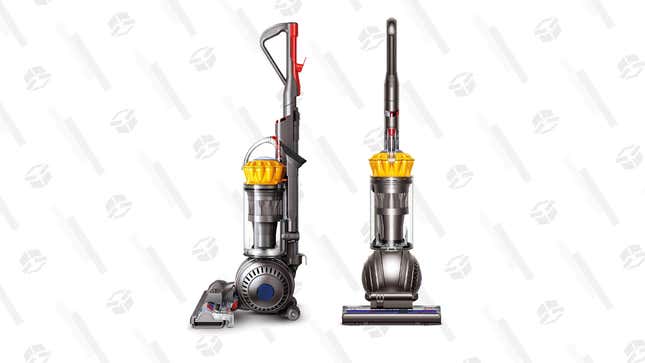 Dyson vacuums dominate our Co-Op for best vacuum, but they're often pricey. Today's deal, though, removes that barrier. The second-generation, Dyson Ball Multi Floor is down to $170 if you're okay with a refurbished model. This Woot price is $70 off what's currently on Amazon, and one of the lowest we've seen.

---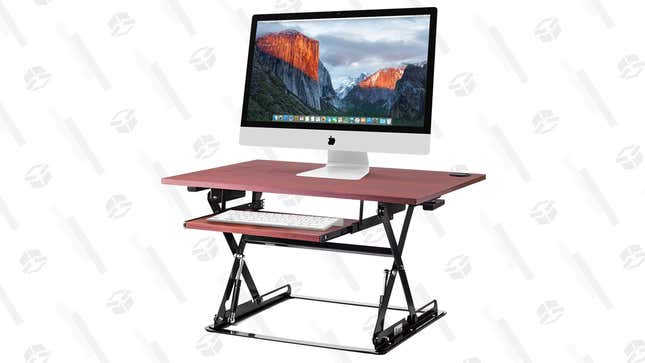 Choosing to invest in a standing desk is a big commitment, so don't commit. Instead, become a fair-weather desk stander with the Halter ED-257, now down to the all time low price of $50 (in the cherry wood color or black). This desk comes pre-assembled; all you have to do is place it atop your existing workspace, and switch off between sitting and standing to your heart's (and your legs') content. But this isn't a standing offer. In fact, it likely won't be up for long.

---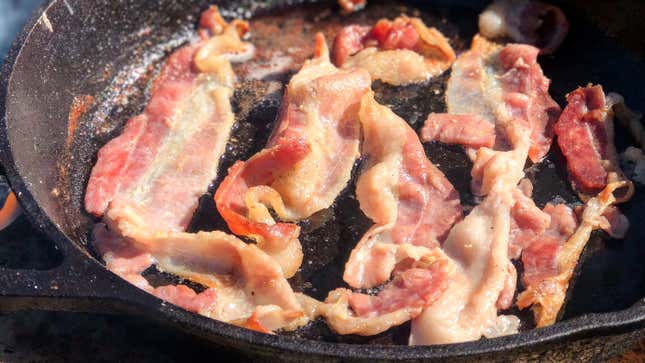 Butcher Box's most mouth-watering annual offer is finally back: Free bacon in every box for the life of your subscription. Bonus bacon. Forever.

Butcher Box ships grass fed beef, heritage grade pork, and free range chicken right to your door for less than $6 per serving, and if you sign up now for a limited time, you'll get a FREE pack of uncured bacon in every box for the life of your subscription. Think of all you could do with an extra pack of bacon every month.
Your bonus come bundled with any of Butcher Box's pre-selected boxes, which are priced at $129 for 24 servings, or $238 for 48 servings, which can be delivered every 30 or 60 days. For a nominal surcharge, you can also build a completely custom box, with your choices of proteins.
Note: You'll have to enter your email at the beginning of the process. I know, it's annoying.
---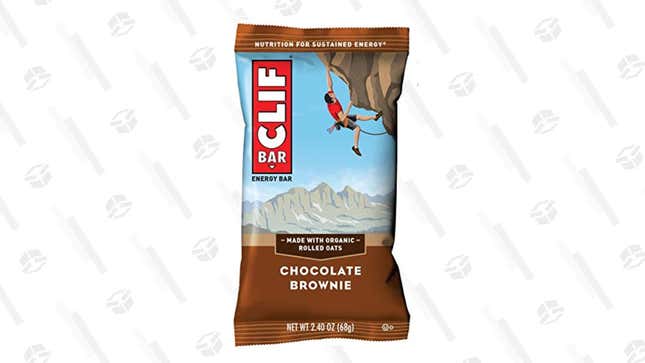 If you've been on the hunt for a new pre or post-workout snack, look no further than Clif bars. You can get the tasty chocolate brownie flavor of the Clif Energy Bar for less than $.50 a bar when you grab .a 12-pack for only $5 on Amazon.

---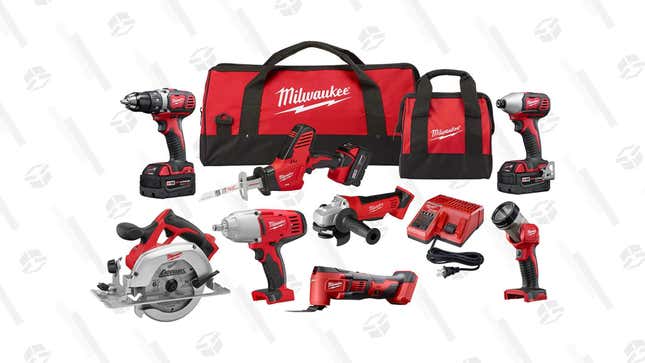 If you have some big projects around the house coming up, today is a great day to shop at Home Depot. Right now, you can get 45% off select Milwaukee Power Tools. If you haven't gotten a new power tool kit since you moved into your own place, you're past due on getting a new set. You can get Milwaukee 18-Volt Lithium-Ion Cordless Combo Kit for $500 off.

---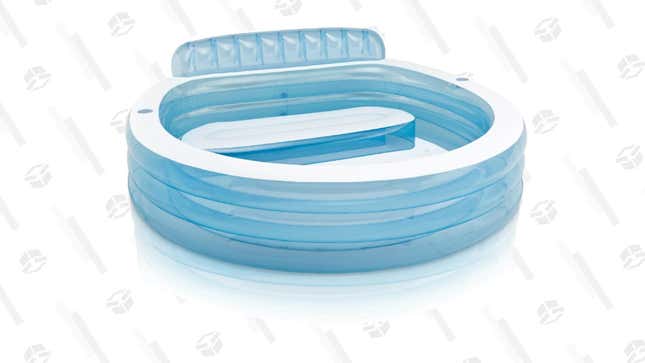 Not everyone has space or budget to get an inground pool. If you're just looking for a way to keep cool this summer, you're going to want to grab the Intex Swim Center Inflatable Family Lounge Pool while it's only $24. This 88" x 85" x 30" inflatable pool has a built-in bench that makes lounging easier than ever.

---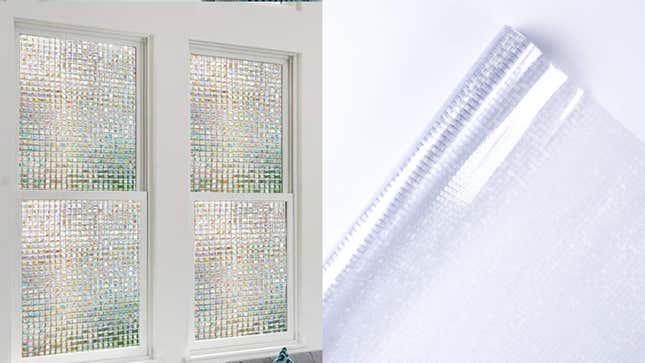 Rabbitgoo 3D Window Films Privacy Film | $6 | Amazon | Promo code 30BESTFILM
It's normal to want a little privacy in your home, but why does that have to mean languishing in darkness with all shades drawn? Stop punishing yourself for wanting to deter neighbors' prying eyes, and load up on these adhesive window films for $6 with promo code 30BESTFILM.
The peel-and-stick sheets are easy to install and won't leave behind a sticky residue when its time to take them down. They also block out 96% of UV rays while still allowing natural light to filter through. Plus, that 3-D tiled design is downright pleasant! So get some for your windows before the curtain goes down on this deal.
---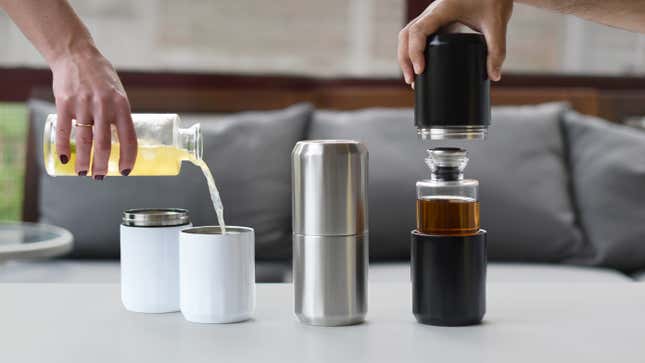 Aged & Ore wowed us last year with its hand-blown whiskey glasses, and now they're back with the most impressive way to travel with booze that we've ever seen.

The Travel Decanter is a half liter, hand blown glass decanter that you can encase in a form-fitting, double walled stainless steel shell. If you're traveling with a pre-mixed cocktail, say to the park, that shell will keep it cold for hours on end. And if you're just trying to check some whisky in your suitcase, it'll ensure that it doesn't spill all over your clothes. Best of all, the two halves of the shell double as drinking glasses, complete with 2 oz. indicators etched into the inside.
The Travel Decanter is up for preorder now, starting at just $35 for earlybird backers.
---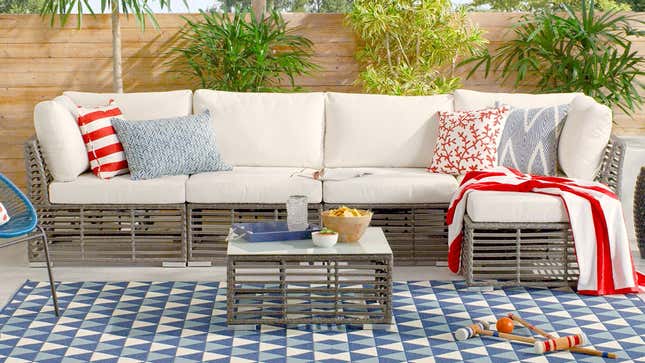 Summer is (basically) here and that means 4th of July sales are kicking off. Instead of wasting money on cheap fireworks that will disappoint you, dive into the savings at Overstock's 4th of July Blowout Sale. You can get up to 20% off select items and free shipping.

During this 4th of July sale, you can get 15% off select home decor, area rugs, furniture, garden and patio, and more. You can refresh your summer wardrobe with 20% off select shoes and clothing.
---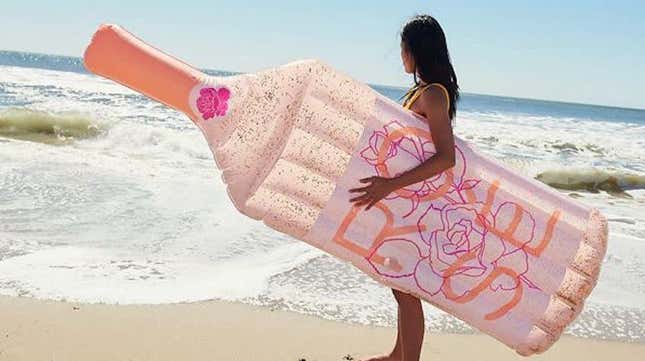 People really love rosé. If it is your summer drink of choice, you can fully embrace your love of the mixed wine with this giant pool float. Right now, you can get the Glitter Rosé Pool Float for $19, which is almost 50% off at Urban Outfitters. It even comes with a cup holder, so you can try out that canned rosé while you're floating.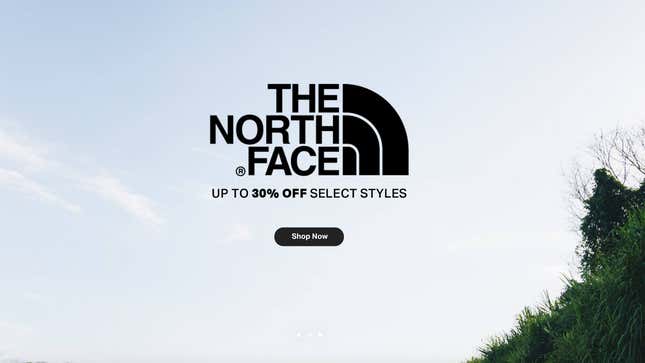 There's no Supreme x North Face in here, but Backcountry's past-season North Face sale is still full of great deals on winter and outdoor essentials alike. Hike over there for pages upon pages of coats, hats, pants, camping gear, and a whole lot more, all for up to 30% off. Priced as marked.

---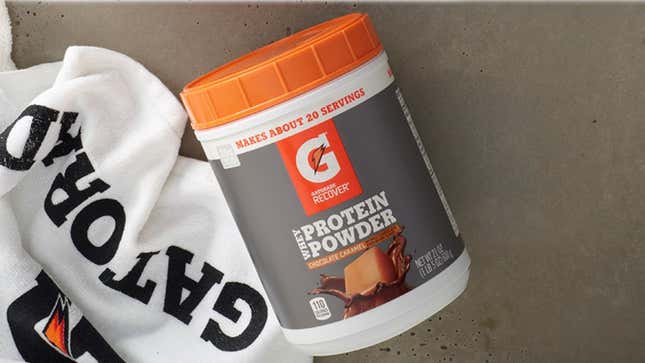 Looking to get some more protein powder for your after-workout shakes? Look no further! Right now, you can get Gatorade Whey Protein Powder, Chocolate Caramel for only $14, when you clip the 20% off coupon. The 21 oz. container has about 20 servings and is designed to help rebuild muscle. If you Subscribe & Save, you'll get an extra $1 off your first purchase.

You can also get some other flavors for 20% off as well, though not quite as cheap as the chocolate caramel. The standard chocolate and vanilla flavors are $18, while cookies & cream is $16. Be sure to clip the 20% coupon when purchasing.
---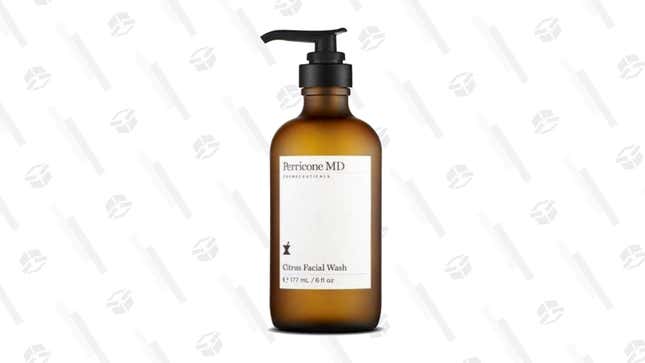 Facial cleanser should, uh, clean your face, but what if it could do more? This Perricone MD Citrus Facial Wash rids your skin of grime, while also delivering a dose of vitamin C for increased brightness, smoother texture, and just general radiance. And right now, a bottle is just $22 on Daily Steals with promo code KJPMD. Add one to your skincare collection before this deal goes down the drain.

---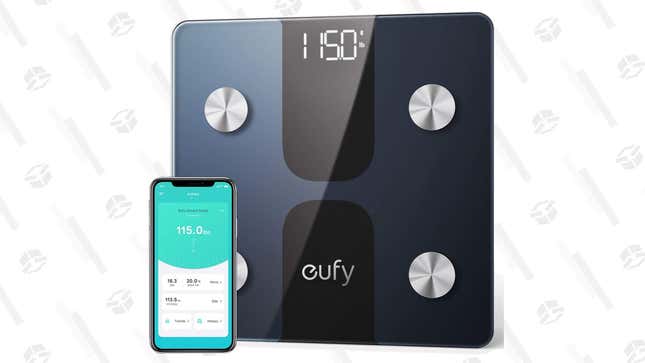 If you want to keep track of your summer weight loss goals, the new model of Anker's ultra-popular Bluetooth smart scale is on sale today for just $20 right now with promo code EUFYSLC1, the best price we've ever seen on a smart scale from a major brand.

In addition to functioning as a normal digital bathroom scale, the Eufy BodySense can measure metrics such as body fat percentage and body water, and sync all of that data over Bluetooth to your iOS or Android smartphone, and send it to those platforms' Google Health and Apple HealthKit apps. You can see my impressions of the previous model here, but it's the most seamless and reliable smart scale I've ever personally used.
---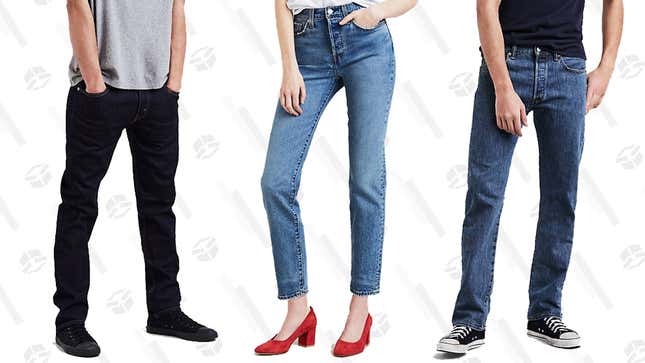 Everyone needs a good pair of jeans, and if you need more than one pair—or if a dad in your life needs a pair, too—this deal is for you. Right now at Levi's End of Season Sale, you can take 50% off select styles, hence why it's a good time to stock up. The promo applies to regular-priced and sale styles for men, women, and kids, so truly everyone can dive into some new, discounted denim.

---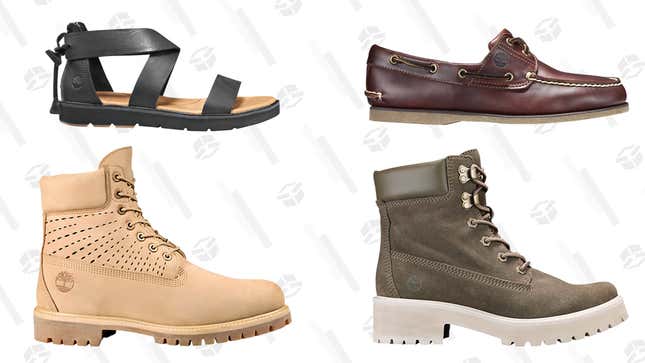 Treat your feet to a new pair of Timberlands from the brand's Summer Sale with 30% off. Yes, there are plenty of men's and women's boots included in the promotion, but there are also several sandals, boat shoes, and styles for kids up for grabs. Step to it!

---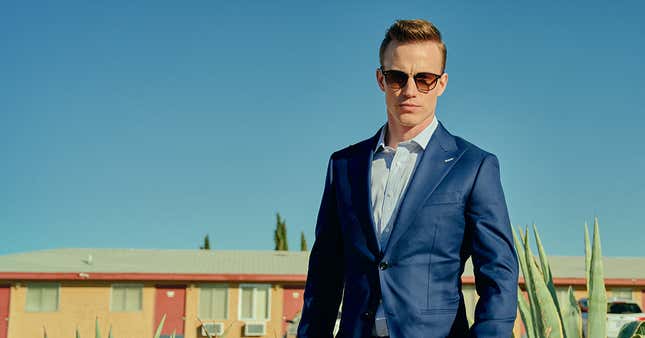 Buying a suit off the rack is almost always a disappointing experience. It never fits quite right, the selection is limited, and it always feels like you're spending way too much for a garment that you don't really love.

Indochino addresses all of these shortcomings with custom tailored suits (and more!) that are cut to fit your specific body, and that allow you to tweak all of the little details and accoutrements to your liking. So today, head over there and design totally unique suit that's built just for you for just $299 with promo code KINJA19.
That code will work on any of the suits on this page, and includes all of your customizations and shipping. If you get it and it doesn't fit quite right, you can even go into an Indochino store to get it adjusted or remade for free, or even get reimbursed after taking it to another local tailor if you don't have an Indochino store near you.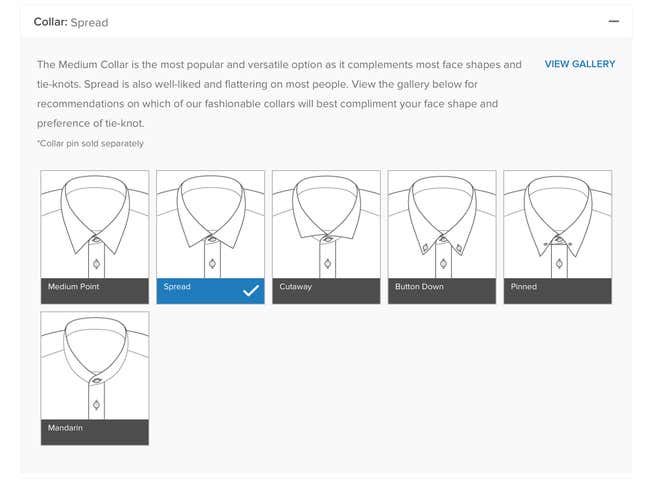 Just about the only thing it doesn't include is a shirt to wear underneath, and they've got you covered there too with a $59 shirt of your choice with promo code KINJA19. And just because it's "just a shirt" doesn't mean you don't get a ton of customizations here too. You can configure it with six different collars, multiple lengths (say, if you want to wear it untucked), short sleeved or long sleeved, and more.
---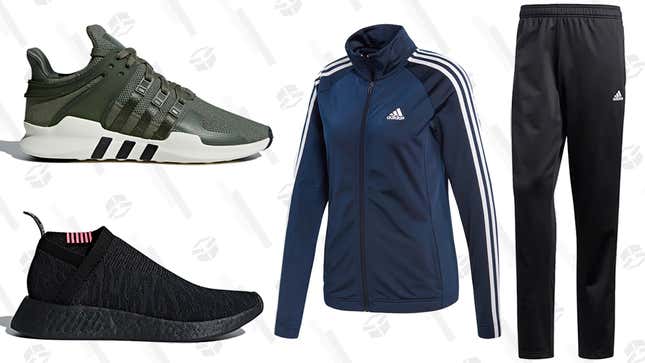 It's not a race, but you should definitely hurry over to Adidas to take advantage of an extra 20% off their already heavily discounted sale section. Use promo code JUNE20 to snag this deal on everything you need for your summer workouts, from sneakers to athletic apparel. You'll feel like you scored a gold medal.
---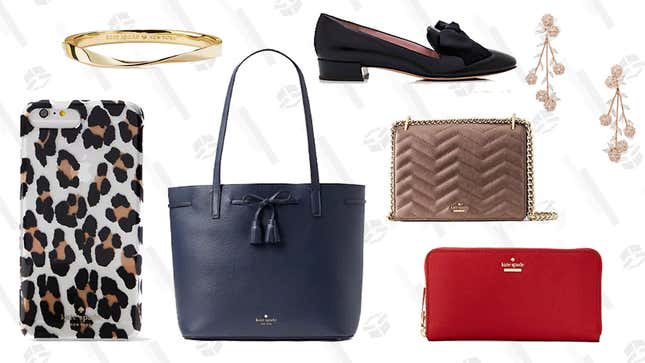 We've got a sale that will make you get out your wallet...and ditch it for something newer and cuter. The pocketbook purveyors at Kate Spade want to hook you up with new handbags, wallets, clothing, jewelry and other accessories this season, so they're taking an extra 40% off sale. Use promo code BIGDEAL to take advantage of this designer deal before its gone for the summer.

---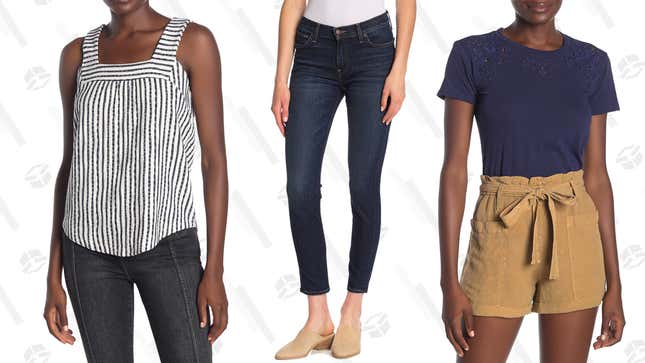 It's your lucky day. HauteLook is marking down a whole lot of Lucky Brand apparel for women, plus sizes included. Ladies can score tons of marked-down tops, jackets, dresses, and jeans. Shop now, before you luck (and these great prices) run out.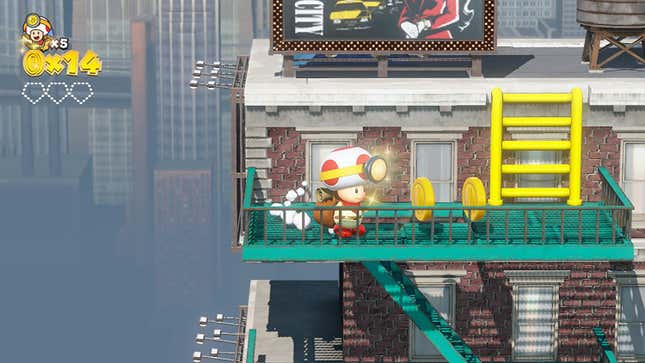 If you like Monument Valley, and you like Nintendo, you should grab Captain Toad Treasure Tracker for the Switch. Unlike most first party Nintendo games, this one's only priced at $40 MSRP, which is a steal on its own, but it's down to just $28 today at Walmart.

---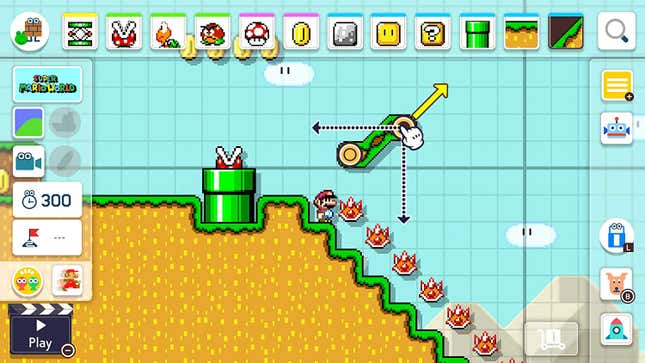 Amazon's $10 video game preorder credits seem to have gone the way of the dodo, but that doesn't mean you can't save a few bucks. Super Mario Maker 2 for Switch is discounted to $52 right now for Prime members, the best price we've seen so far. Note: Discount shown at checkout.

That's not a huge price drop, obviously, but as far as first party Nintendo games go, it's as good as you can hope for. Let's a-go.

---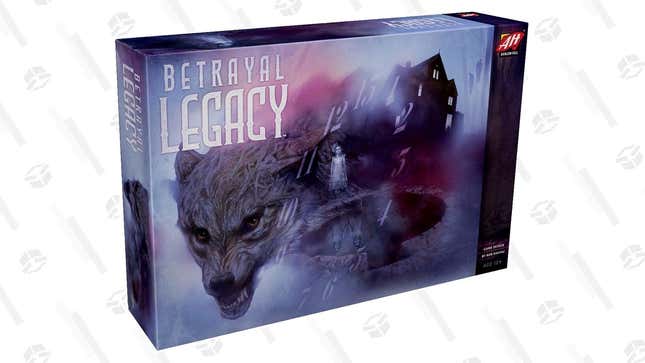 If you love board games, you owe it to yourself to buy Betrayal Legacy, especially when it's on sale.

The game is the Legacy version of the popular Betrayal at House on the Hill, and takes place before the events of the original game, fleshing out its backstory while giving you the freedom to craft that story through your play.
Here's what Eric Ravenscraft had to say about the game on The Inventory:
With each successive chapter, you unlock new rules, discover new secrets, and unfold the tale of the world's most haunted mansion. Legacy games in general have a sense of permanence to them. You'll have to destroy certain cards or make permanent alterations that might make the obsessive game collector cringe.

What you're left with at the end, though, is a tale (and a game) that's thoroughly yours. Once you've finished the story chapters, the game can be played as much as you want just like a normal Betrayal game. Your copy will have unique traits that no other copy has. And now, you know the deep and disturbing history of every tile, every item, and every body haunting the house on the hill.
$49 is the best price we've ever seen, and gets you a prologue and 13 chapters, each of which should take about 75 minutes to play through. And once you're done with the Legacy campaign, you'll be left with a fully functional (but totally unique to you) Betrayal game that you can continue to play.

---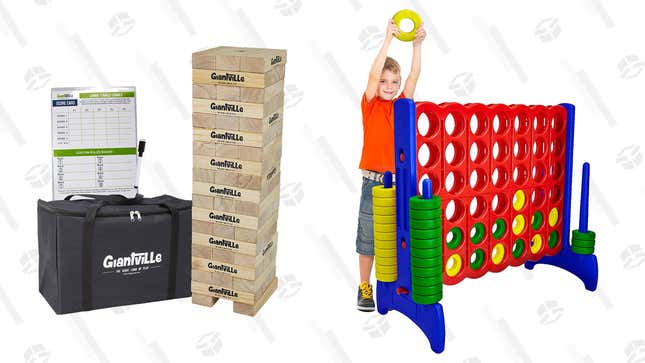 Jenga and Connect Four are fun. But giant Jenga-like and Connect Four-like games? Even bigger fun. Bring home these kid-friendly yard games, now marked down in today's Gold Box, and take the competition outside this summer. The Giant Tumbling Timber Toy comes with 56 pieces and a carrying case for $50, while the Giant 4 in a Row Connect Game, at 3.5 feet tall, will cost you $150. These prices will only last one day, though, so don't lose out.

---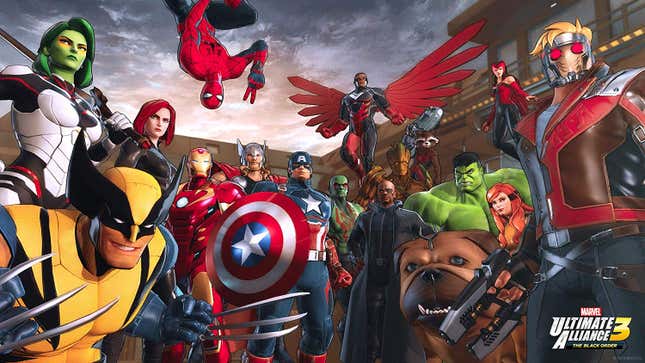 Marvel Ultimate Alliance 3 is a Switch exclusive, and it's out in a month with a cornucopia of your favorite characters. Everyone from Wolverine to the Guardians of the Galaxy to the Incredible Hulk are included as playable characters, and some of your favorite villains like Thanos, Green Goblin, and Kingpin also make appearances.

If that sounds like exactly what you need to scratch your post-Endgame itch, Prime members can preorder the game for $52 right now (discount shown at checkout).
---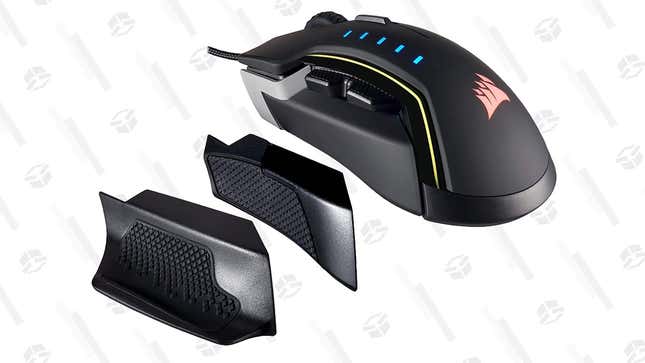 Even ignoring its most obvious, standout feature, the Corsair Glaive is a hell of a gaming mouse for $31 (an all-time low). It's built from aluminum, features RGB backlighting and custom profiles, and packs a 16,000 DPI sensor that would be right at home on a mouse twice as expensive.

And yes, as you might have guessed from the main product photo, it has interchangeable thumb grips too, so you can find the perfect fit for your hand. That's a pretty sweet cherry on top.
Note: Some third party sellers have it for $31, but Amazon also has it for $33 directly, which is also excellent.
Tech
HOME
LIFESTYLE
MEDIA
GAMING
Deals You May Have Missed
Fire Emblem's entry in the Dynasty Warriors series has a lot going for it on the combat front, even if the story might leave Fire Emblem fans feeling left high and dry:

Fire Emblem Warriors lacks charm but compensates with spectacle. Battles are hectic and demand more concentration than other musou games. It never completely reconciles Fire Emblem's tactical sensibilities and the Warriors' series raw chaos but what does manages to coalesce is captivating.
If you were tempted to pick it up, but couldn't justify the full $60 expenditure, it's down to just $22 on Switch, which is about as cheap as full retail Switch games ever get.
---

Now that it's out on Switch, you can take Diablo III with you anywhere, and at $37, it's down to its best price. The Eternal Collection includes all of the DLC Blizzard has ever released for the game, plus a skin that you'll only find here: Ganondorf.
---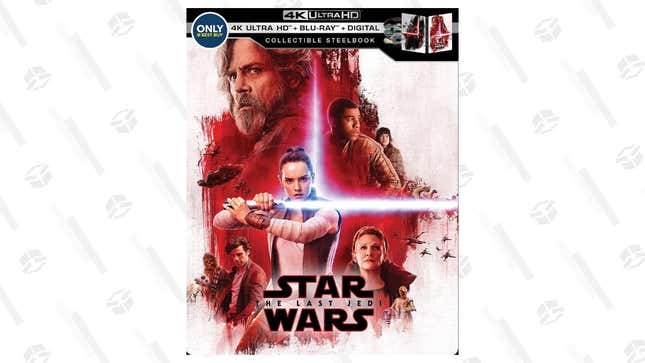 If you care enough about Star Wars to want to relive the films with the best possible image and sound quality, you've come to the right place.

For a limited time at Daily Steals, you can get The Last Jedi 4K Steelbook for $26 (with promo code KJSWJEDI), which includes a stunning 4K Blu-ray, a regular 1080p Blu-ray, and a digital copy all packaged in a collectible sleeve. There are cheaper ways to buy this movie, but not as a 4K Blu-ray.
---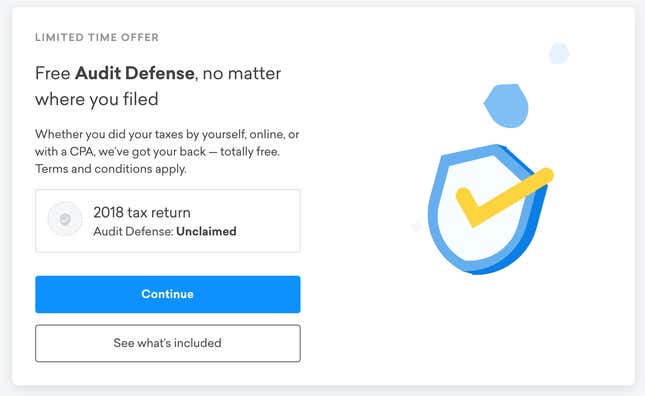 Getting audited by the IRS sounds like less fun than a root canal performed by an art history graduate, but for a limited time, Credit Karma will give you a level of protection for free, just for signing up.

This deal is valid whether or not you used Credit Karma Tax to file your taxes this year. All you have to do is provide your information here (yes, including your social security number) to get a year of free coverage for your 2018 (and only your 2018 tax return). Services include consultation with a tax expert, help with drafting correspondence for the IRS, document review, and more. You can find out more details here. The audit would still suck, but at least it would be more like getting a root canal from an actual dentist.
---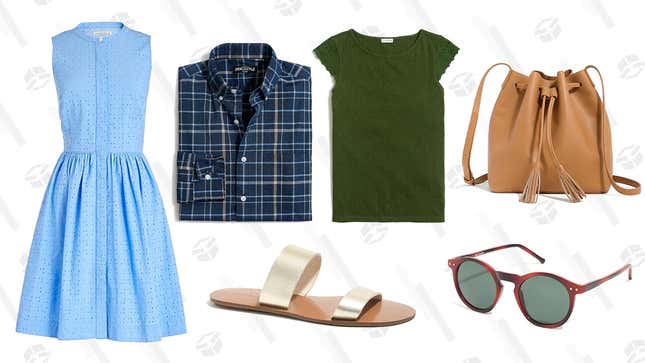 J.Crew Factory is already marked down significantly compared to its regular J.Crew counterpart, but now, the Factory is taking its discounts to a whole new level. Men's and women's styles on the site are 40% to 60% off, kids' styles are 50% off, and clearance items are an extra 50% off. Not to mention, if you buy one pair of shorts, you'll get a second pair free with promo code SHORTY. The whole factory is currently stacked with summertime staples in that classic J.Crew aesthetic, so shop and save on those in-season styles now.

---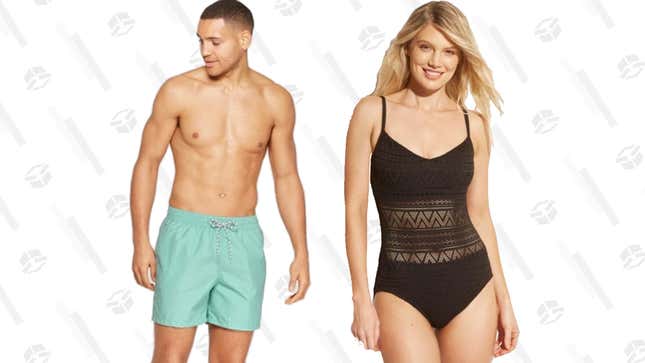 Target famously makes the best, most affordable swimwear out there, and right now, you can dive into a deal to help you stock up for summer. When you buy one bathing suit for yourself or a member of your family, you'll get a second one for half off. The promotion applies to over 2,000 suits for men, women, and kids, so the whole family can make a splash at the pool this summer. Just before to shop before this sale turns into a wash.

---

Filippo Morato's Suave wallet has proven to be a hit with our readers (and one reader in particular that you may recognize), and now, the same designer is back with a sequal: the Casuale Wallet.
Unlike most wallets we cover here, the Casuale isn't really trying to be minimal; it's a classic bifold made from full-grain, vegetable tanned Italian leather, with some clever features. Capable of holding 13 credit cards, 15 bills, and 10 coins simultaneously, it makes everything easy to find. Your most-used cards go into a quick-access slot with a pull-tab, your coins (or house key) slip into a pouch, your cash slides into a cash pocket (designed to fit currencies from around the globe), and even your business cards have a slot of their own.
Casuale doesn't reinvent the wheel in any meaningful way, but it sweats the little details like an RFID-protected lining to keep you safe from skimmers, plus oil edging and double stitching for added resilience. It's the kind of wallet you wouldn't be surprised to find at a high-end department store for over $100, but right now on Indiegogo, you can get a preorder in for $49, with orders expected to ship in September.
---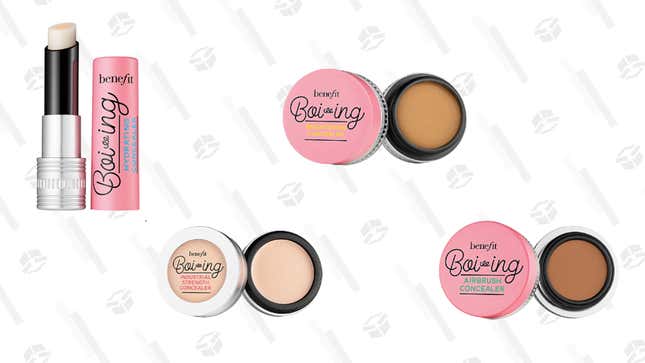 Your skin would certainly benefit from this sale on Benefit Cosmetics line of Boi-ing concealers. Right now, four different formulas are available for just $15 each at Ulta. The Industrial Strength Concealer provides heavy-duty coverage, while the Brightening Concealer is well-equipped to disguise dullness or discoloration. Meanwhile, the Airbrush and Hydrating Concealers provide sheer coverage with an ultra blendable feel.

Best of all, they're each meant to be applied with your fingers—perfect for lazy makeup doers like myself. I've been a fan of this line for years, and pretty much always have a pot of this stuff on my person, just in case a blemish arises.
---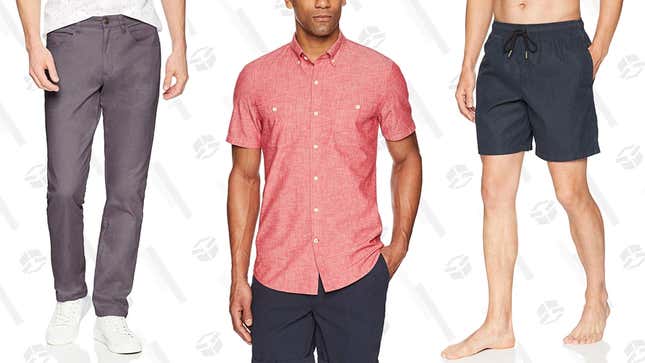 Amazon's Goodthreads brand is chock full of great looking men's clothing at affordable prices, and over 75 styles are even cheaper than usual today on Amazon.

I own a couple of shirts from Goodthreads (unfortunately, none that are included in this particular sale), and I've found them to be great, especially for the $20 or so that I paid for each.
Also note that many styles are eligible for Amazon's Prime Wardrobe program, which sends you a box with up to eight styles, and you only pay for what you want to keep. Why are they not all included in Prime Wardrobe, given that it's an Amazon brand? Good question!
---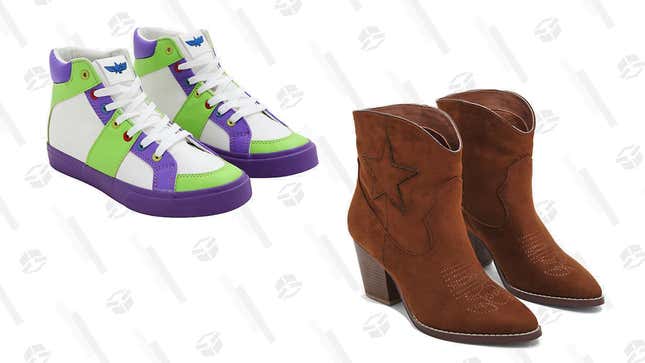 If you're still not over the emotionally-devastating end of Toy Story 3, we're right there with you. Woody, Buzz, and crew might be Bonnie's toys now, but Andy will always have a special place in our hearts. It looks like Hot Topic totally agrees. Right now, you can get almost 30% off these new Woody and Buzz Lightyear inspired shoes. You can even get a pair of Pizza Planet sneakers as well if you prefer pizza over toys.

---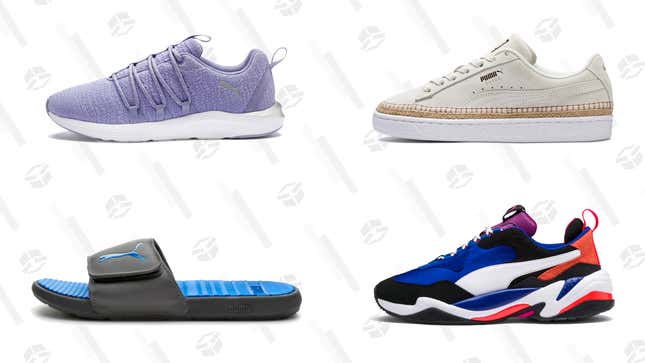 Put a spring in your step and start the new season with a pair of stylish new sneakers from this PUMA's Semi-Annual Sale. Right now, you can get early access to the savings with up to 40% of select sneaker styles for men and women from the bold athletic-wear brand. Just be sure to lace up this deal before these prices sneak off.

---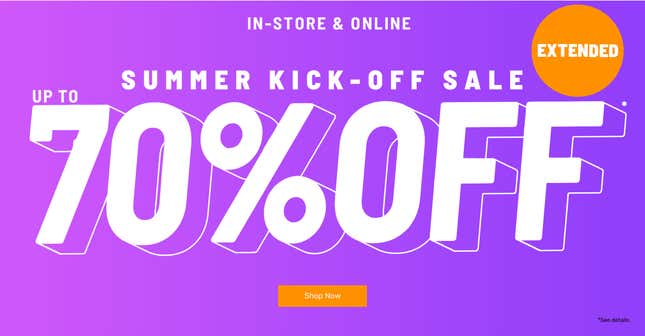 Summer has basically arrived, and so have the deals at Forever 21. Right now, take up to 70% off summer essentials from the retailer, so you'll look your best when you step outside to enjoy the nice weather. These deals will only last for another day though, so shop now and start planning those outfits ASAP.

---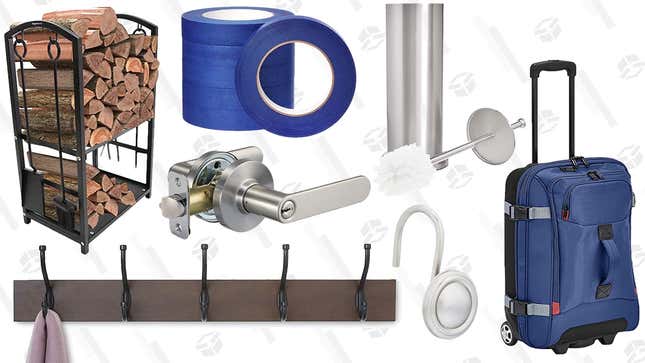 AmazonBasics is eating the world, as the brand encompasses more product categories seemingly every day. Putting aside the broader anticompetitive implications of Amazon's ambitions, we've always found AmazonBasics products to be well made and priced fairly. Now, latest batch of new arrivals are all 15% off, with a heavy emphasis on home goods.

Inside, you'll find discounted door knobs, luggage, coat hooks, and even a bird cage, just for starters. A few interesting looking items are below, but be sure to head over to Amazon to see all of the deals.
---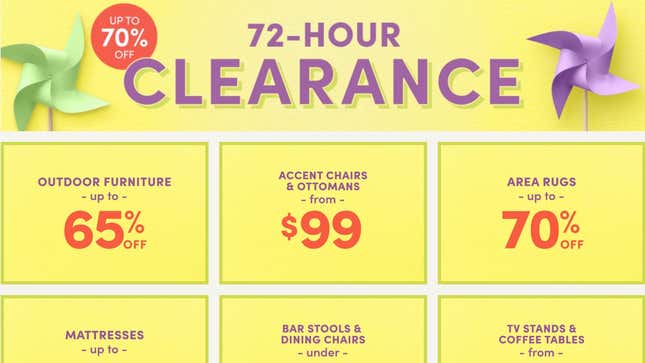 You only have three days to save on a whole lot of home goods from Wayfair's 72-Hour Clearance Sale. Snag up to 70% off everything from outdoor furniture, bedding, area rungs, storage solution, wall art and much, much more. Just be quick about picking out your selections; your chance to make your home summer-ready will be out the door soon.

---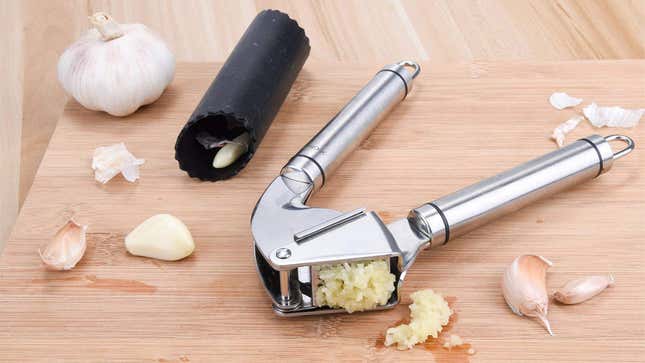 Did you peel too many cloves of garlic because of Chrissy Teigen? Luckily, you can stack the on-page coupon with the promo code PPZINVI7, to save $4 on this X-Chef Stainless Steel Garlic Crusher. Use this stainless steel crusher to make Korean food or garlic bread.

And, no, garlic powder alone isn't as good as when combined fresh stuff. Ask Dan.
So achieve peak garlic flavor and pick up this garlic crusher. You won't regret it.
---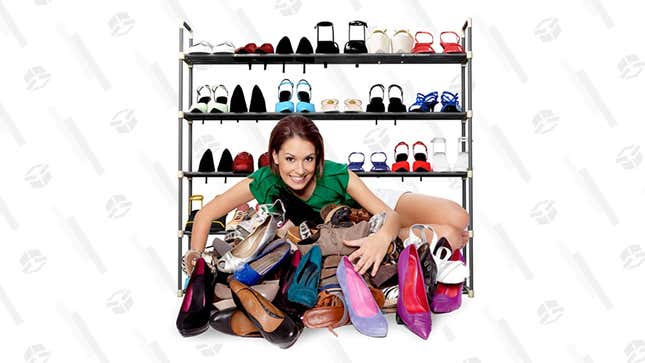 Has anyone ever told you that you have too many shoes? Ditch them, keep the shoes. You can never have too many pairs! If your shoe obsession has started to overwhelm your closet, you can get things organized with this 5-Tier Shoe Rack from Home Complete. It can fit up to 30 pairs of shoes. If you have way more than 30 pairs, the shoe rack is at it's cheapest price, so you can always grab more than one rack.

---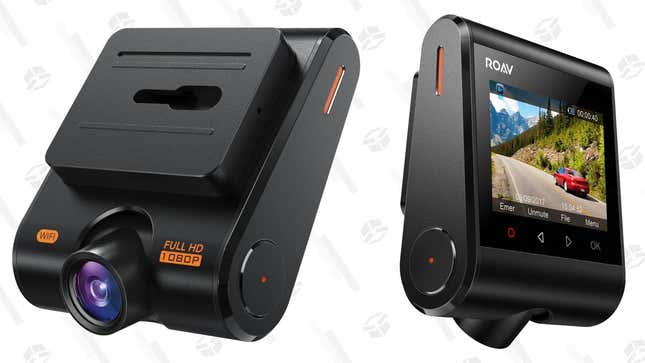 Anker's Roav C1 dash cam raced into our bestsellers club after only a few decent discounts. I wrote all about my early impressions here, and we hope that it's helped some of our readers who were involved in accidents, or at least let them capture some cool footage. Get yours today for just $51 by clipping the $5 coupon and using promo code ROAVCC66.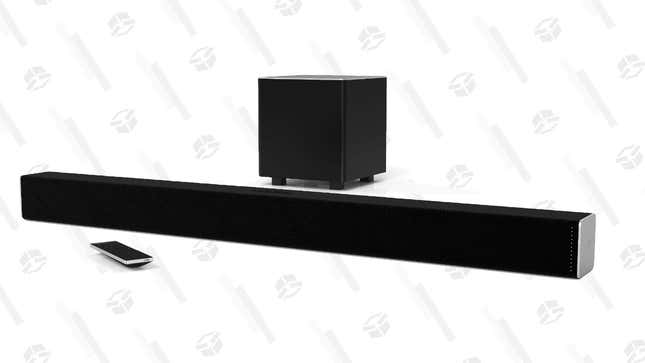 If you're still listening to your TV through its built-in speakers, you'll want to drop what you're doing and check out this 3.1 channel Vizio sound bar, now down to an all-time low $128. You can even use it as a big and loud Bluetooth speaker for your phone, when you aren't watching TV.

---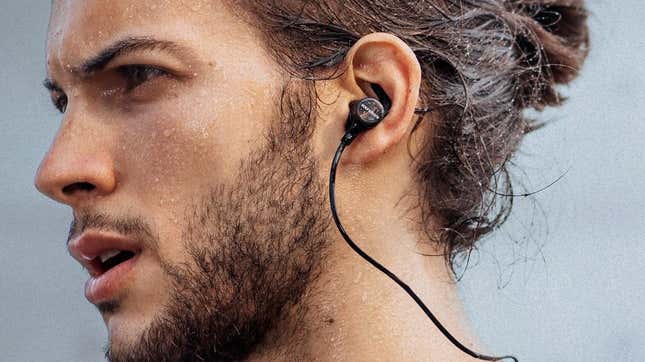 At first glance, Anker's SoundCore Spirits look a lot like the reader-favorite SoundBuds Slims, but they do have a few key upgrades. The big one is IPX7 water resistance, plus added sweat-countering measures from Anker that make them ideal for working out, especially compared to the IPX5-rated Slims. They also last a bit longer with an eight hour battery (vs. seven), include a built-in cord shortener, and should have a bit more bass as well.

The SoundCore Spirits have sold for $30-$40 since they launched last year, but today, they're just $23 after clipping the coupon, the lowest price we've seen by $2.
---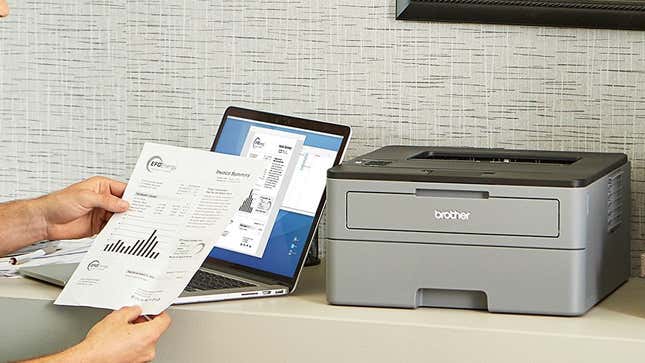 Brother makes some of the only printers you won't want to punt into an active volcano, and the new HL-L2350DW is on sale for an all-time low $80 today.

Compared to the reader-favorite 2340DW it replaced the 2350 is faster (32 ppm vs. 27) and includes Amazon's Dash replenishment service, which can automatically order toner when you're running low, but otherwise, it's exactly what you'd expect: A fast, reliable, toner-sipping monochrome printer that will get the job done.
$80 is an all-time low, so grab one before the price goes back up.
---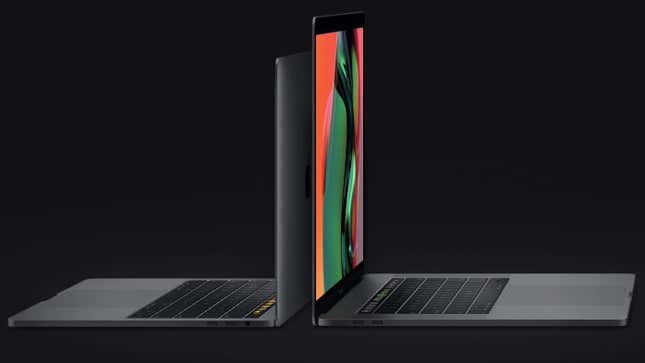 Apple's brand spankin' new MacBook Pros (hopefully) fixed the line's longstanding keyboard reliability issues, and of course, they're plenty fast too.

If you were waiting on a deal to pick one up, Amazon's currently taking $150 off the 13" model, and $200 off the 15". The deals are available in both Silver and Space Gray, and you can get the 13" with either 256GB or 512GB of storage. Amazon doesn't currently have the 512GB 15" in stock, unfortunately.
---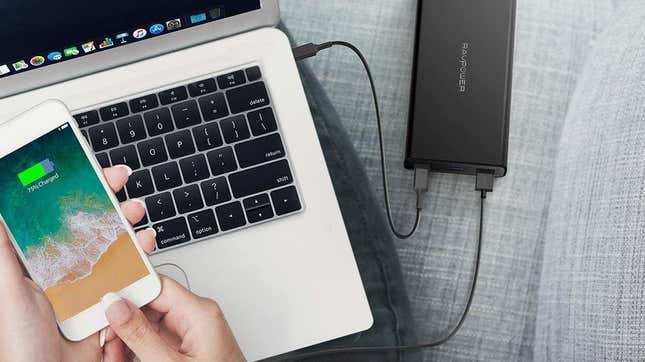 Not only are USB-C PD battery packs getting cheaper; they're getting more powerful too. This one from RAVPower has a 45W USB-C port that can charge a MacBook or MacBook Air at full speed, or a MacBook Pro pretty quickly. Not that long ago, battery packs over 30W were basically unheard of.

It's also right in the Goldilocks zone in terms of size: 20,100mAh is plenty to keep your laptop or Switch charged on a cross-country flight without taking up too much space. Clip the $5 coupon and add promo code KINJAXPD at checkout to get it for $48 today.
---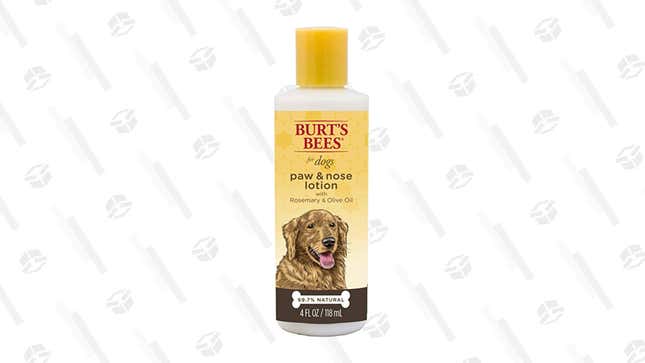 If your dog suffers from dry skin, Burt's Bees has a lotion with rosemary and olive oil that is safe to use on sensitive skin. It is great to use on cracked paws, which can happen after dogs walk on hot concrete and pavement during the summer months. Right now, you can get the Burt's Bees for Dogs All-Natural Paw & Nose Lotion for only $3 as an add-on item on Amazon. It shouldn't be hard to meet the minimum for add-on item purchases since you probably already have $25 worth of goods in your cart.

---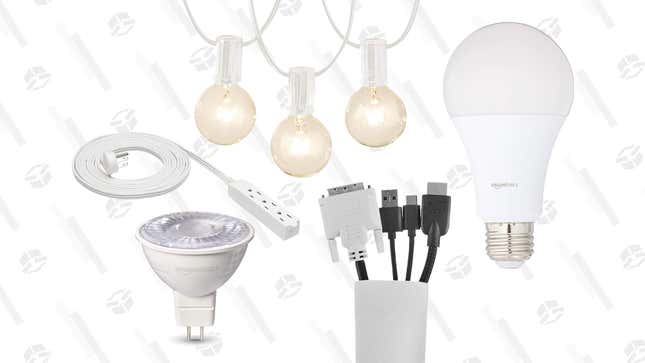 You know how Amazon makes/sells everything nowadays? Well, a whole bunch of those, specifically home goods, are discounted by 15% right now. Choose from patio lights, light bulbs, power strips, and refrigerator filters...

Nothing here is particularly exciting, but you probably had a few of these on your to-buy list, and you might as well save money while you check a few things off. Just make sure you use the promo code ABHOME at checkout.

---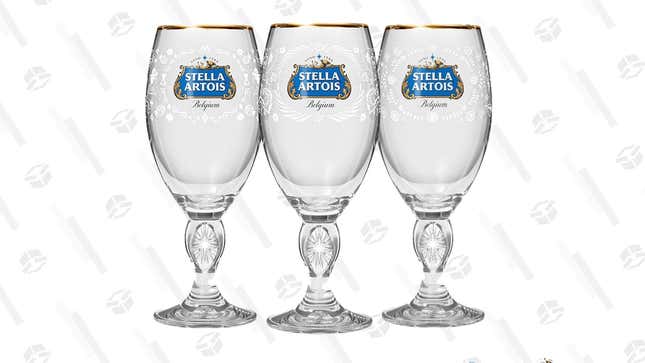 Every year, Stella Artois sells a charity chalice to benefit water.org. This year's model features etchings designed by watercolorist Eili-Kaija Kuusniemi that illustrates the effect that clean water has on families, and for every one you buy, Stella Artois will donate five years of clean drinking water to someone in need in the developing world. So why wouldn't you buy it for $5?
---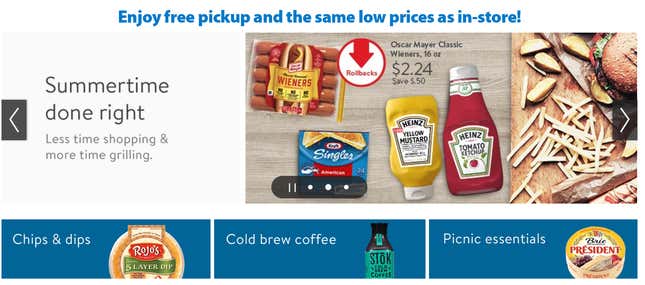 There's really no good reason to step foot in a grocery store anymore. A bunch of stores off delivery now, or at the very least, curbside pickup, and Walmart is leading the charge.

Today, if you place a $50 grocery order at Walmart and choose curbside pickup, you can get $10 off with promo code LA9ARAAC. This code works for both new and existing customers, and I promise it's better than any coupon you'd find in-store.
---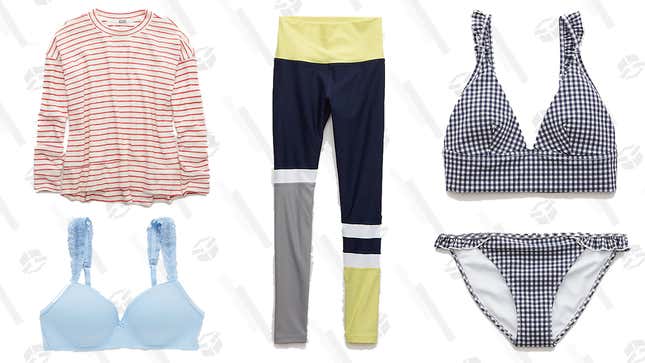 Aerie is most well known for very well-made, highly affordable underwear, but the brand is so much more than that. Right now, you can get your taste of Aerie's collection of apparel — including some cozy sweaters and tees, stylish activewear, sweats, and pajamas, plus swimwear and yes, bras and bralettes — for 60% off. (Unfortunately, undies aren't included in the sale.) So snag some new stuff for summer; these styles will serve you well through the impending warmer months and beyond.
---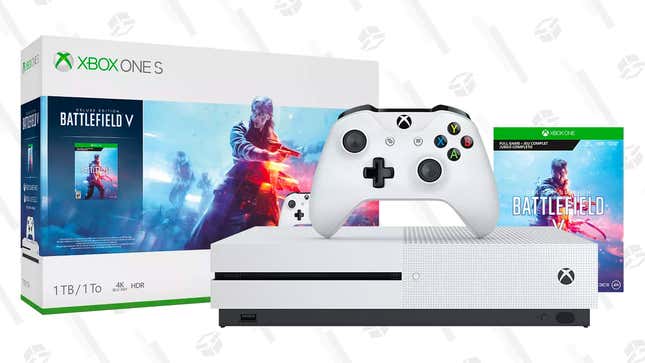 Target's offering up your choice of Xbox One S 1TB bundles, plus a copy of either Battlefield V or NBA 2K19, and a $50 gift card for just $250. That's a solid bargain which could give you another game, or a spare controller for the price of that disc-less model.

---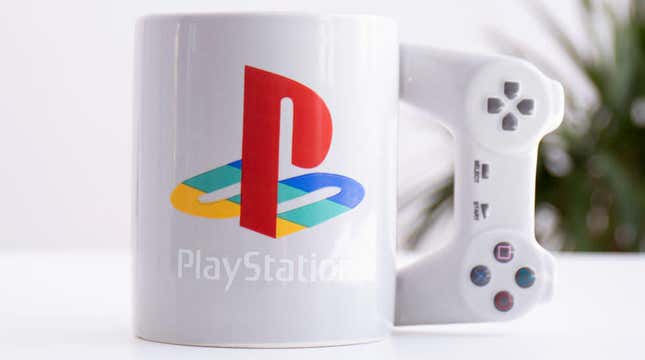 If you no longer use your OG PlayStation anymore, you don't have to forget all of the good memories just yet. You can enjoy a nice cup of coffee or tea in this PlayStation Controller Mug from Firebox. Sadly, you can't smash all the buttons to get your way, but it will probably work better than your actual controller ever did. Right now, you can get this mug for $4 off.

---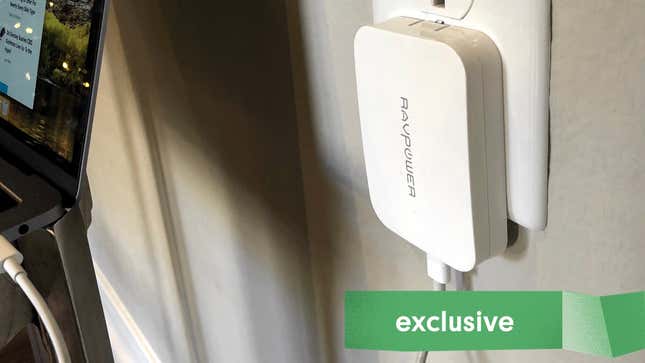 RAVPower's 45W USB-C charger was one of the first to market this year that used GaN components instead of silicon, allowing it to be smaller and lighter without overheating.

Its uniquely slim design and bottom-facing port makes it ideal for sticking behind furniture, and it's also one of the best chargers I've used in those notoriously loose airport and airplane AC outlets. For a limited time, get it for $40 (down from $50) with promo code KINJAYIE.
---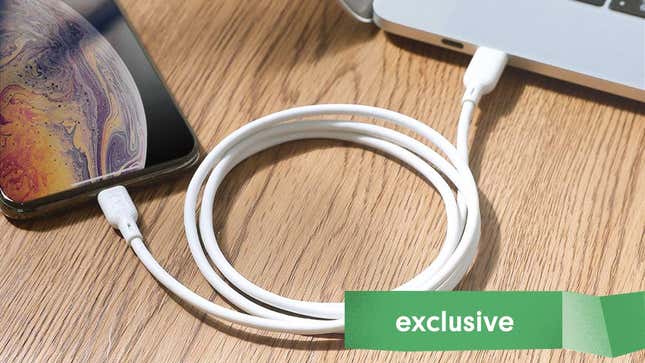 Third party, MFi certified USB-C to Lightning cables are finally here, and this $12 cable deal from RAVPower (with promo code KINJA207) is one of the most affordable we've seen to date. That costs more than a regular third party Lightning cable, but if you plug it into a USB-C PD charger, it'll charge your iPhone at 18W. With regular Lightning cables, you're limited to 12W.

For context, that means you can charge a newer iPhone from 0% to 50% in just 30 minutes, which can really pay dividends while you're traveling, and want to get as much juice as possible into your phone while you're waiting to board a flight.
---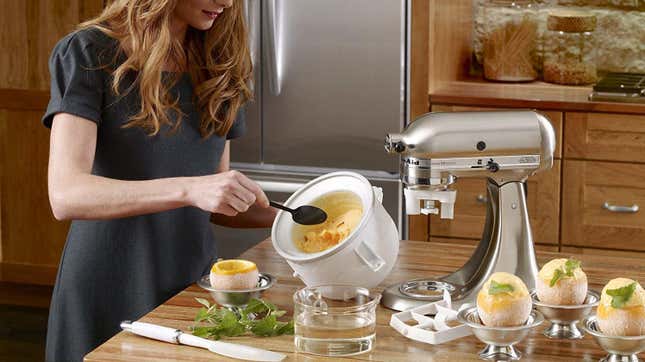 Your KitchenAid isn't just for mixing doughs; this attachment turns it into a full-fledged ice cream maker too, and it's down to $45 right now on Amazon.

You just freeze the bowl, add your ingredients, and let the KitchenAid do the churning for 20-30 minutes. I scream, you scream, we all scream for good deals.
---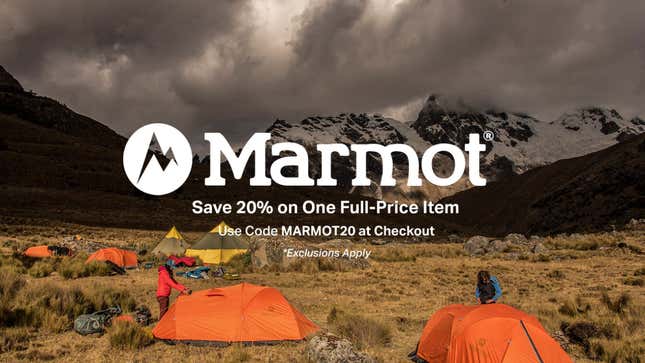 If you have plans to hit the trails this summer, check out this deal on Marmot gear at Backcountry. Right now, take 20% off a full-priced Marmot item at the outdoor retailer with promo code MARMOT20, so you can finally pick up that tent or sleeping back you've been missing.
---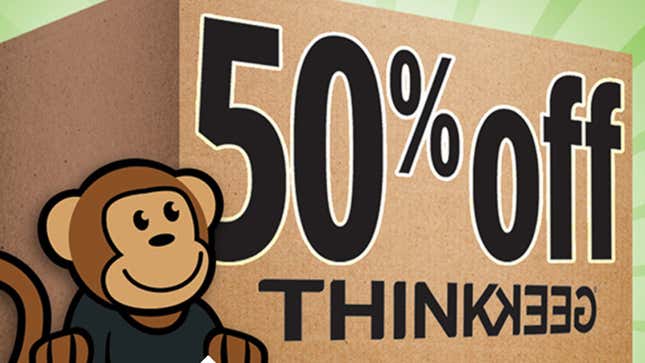 This year, we said our goodbyes to Game of Thrones, the original Avengers, the Defenders, and, now, we say goodbye to ThinkGeek. As Gamestop prepares to absorb the beloved bastion of nerdom, ThinkGeek is having a "moving" sale.

Grab geeky t-shirts, a giant sword, or a mug to show off your loyalties, whether it be Lannister, Stark, Gryffindor, or Avenger.
Just make sure to use the MOVINGDAY code during checkout to get the discount. Be warned, all sales are final.
Good-night, sweet ThinkGeek; And flights of angels sing thee to thy rest.
---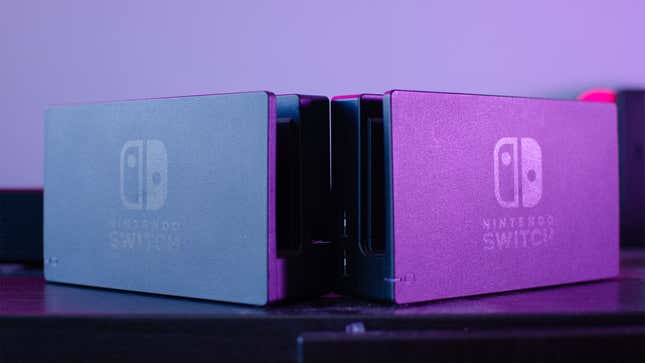 The Nintendo Switch's best asset is its portability, but unfortunately, the same cannot be said for its TV dock. If you don't want to unplug a bunch of cables just to move it from one TV to another, you can pick up a spare for $69 right now, $21 below MSRP. Honestly, that's still probably more than it should cost, but that's the best deal we've seen in months on the best Switch accessory you can buy.
---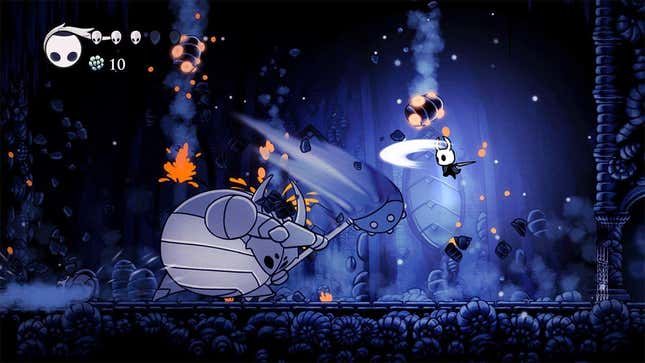 If you own a Nintendo Switch, Hollow Knight is just as essential as Breath of the Wild or Mario Odyssey, and at only $7.50 today, it's a lot cheaper. And by redeeming a digital code from Amazon, you'll receive credit for Gold coins as if you paid the full $15 price. If you bought from the eShop, you'd only be credited for the discounted price.
Seriously; the atmosphere, the map design, the controls, and particularly the music are absolutely top notch here. If you like Metroidvanias, this is a master's thesis in the genre.
---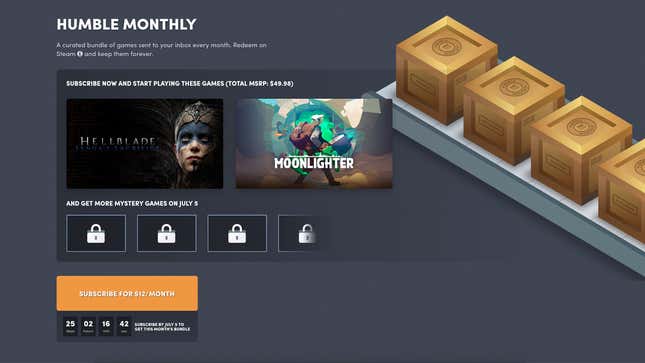 This month's Humble Monthly games include Hellblade: Senua's Sacrifice and Moonlighter. And as always, more games will unlock every Friday until the end of the month.

If you're not familiar, Humble Monthly is a $12 per month subscription service and releases a cache of PC games each month, plus 10% off in the Humble Store, and extra benefits on certain Humble Bundles. The best part? Even if you cancel your membership, every game you add to your Steam library is yours to keep.
---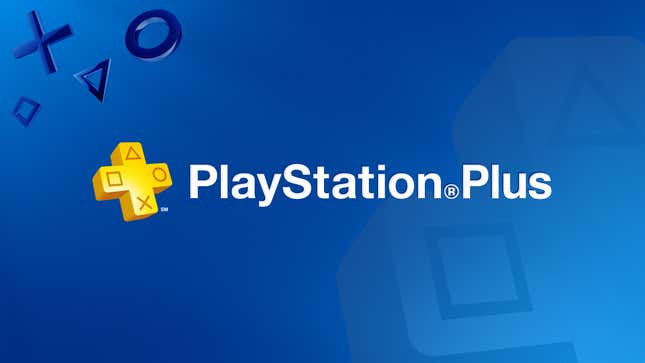 If you didn't buy enough years for $40 back on Black Friday, you can get the exact same price today on PlayStation Plus from Amazon today in celebration of E3. If you own a PlayStation 4, or are planning to buy one soon, the only question is how many of these membership years you should buy, not whether you should buy them.