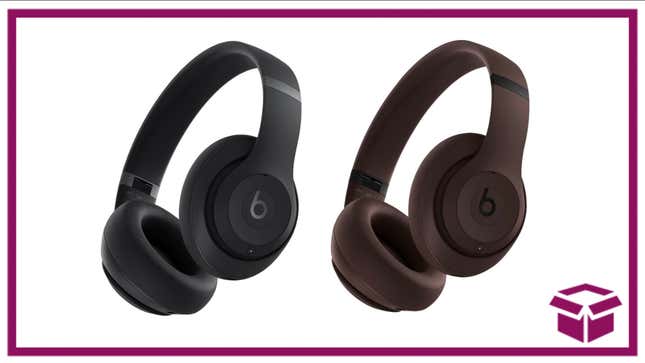 Need a new go-to pair of headphones? Try the new Beats Studio Pro. These wireless, noise-cancelling cans have you covered in just about every way possible. If you're already a Beats fan, you know what's up. If not, these might have to be the first pair you pick up. For $350, you get dynamic head tracking for Personalized Spatial Audio, active noice cancelling for immersive listening, transparency mode to blend your music with sounds from the world around you, and one-touch pairing for Apple and Android devices. 
Beats Studio Pro Headphones | $350 | Best Buy
But that's not it. These headphones boast an impressive 40-hour battery life, plush earcups for extended listening sessions, and a variety of ways to connect to your devices, from USB-C to Bluetooth to 3.5mm cable. They also come in a variety of colors so you can accessorize while you kick your fave jams. If all that sounds good, they're up for grabs right now at Best Buy. Get them while they're hot.