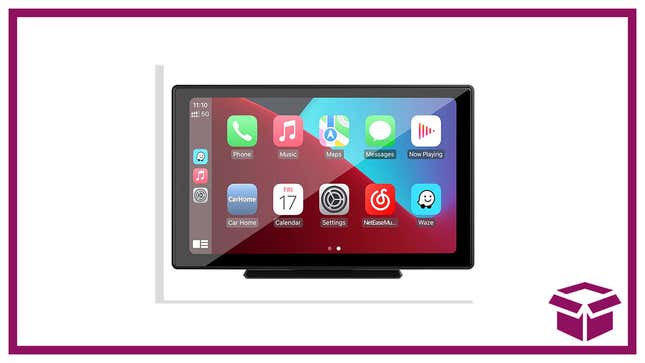 Driving is a lot easier when you don't have to juggle your phone at the same time. If you're struggling with that in your day-to-day, we suggest checking out this Wireless Heads Up Car Display over at StackSocial, now 63% off. It installs easily on your dashboard and gives you all the smart features you'd expect from a brand-new vehicle, including media playback, phone call management, and effortless navigation through the screen. Right now, you can get the device for $105, down from $290 — not bad for a major upgrade to your driving experience.
9" Wireless Heads Up Car Display | $105 | StackSocial
The display is nine inches and it's wireless, so you don't have to worry about annoying cords. And in case you're wondering, the technology is designed to be compatible with 99% of cars, so you can get started with it right away. Check out StackSocial's discount and get this Heads Up Display for 63% off, or $105.
Originally written by Elise Caplan on 8/29/23 and updated with new information by Joe Tilleli on 9/07/23.