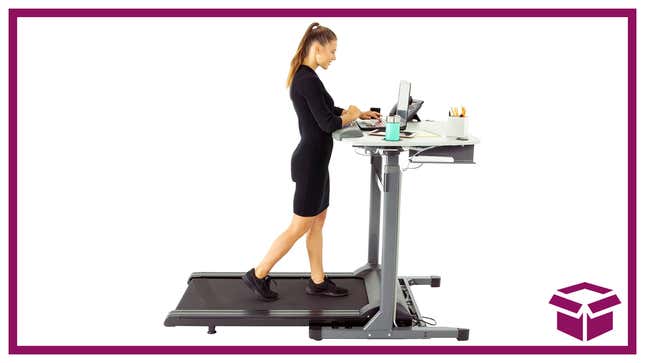 Not everyone has the space for a full gym in their house or apartment. We have to make do with what we have. But you don't need a ton of space (or time for that matter) to get in a solid workout. This combination desk treadmill is ideal for anyone who works from home and is looking to stay more active throughout the day. The desktop is a large 46.5" by 24" and the height can be adjusted between 39" and 52.5" making it work nicely for short and tall folks alike. The multifunction display will show you data like your elapsed time, distance, calorie burn, and speed. The treadmill can be easily detached and rolled away when not in use.
Snacktaku Drinks Pepsi's Time-Jumping 1893 Cola Flavors
Exerpeutic 5000 ExerWork 20" Wide Belt Desk Treadmill | $499 | Amazon
Right now, the ExerWork walking desk treadmill is a whopping 50% off. That's a $500 discount for your to get some cardio in while you work.