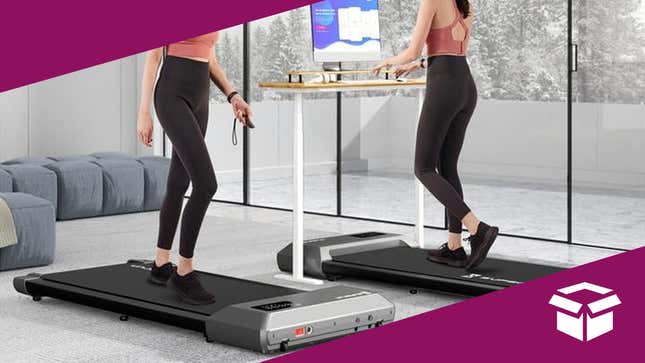 Not everyone has the space for a full gym in their house or apartment. We have to make do with what we have. But you don't need a ton of space (or time for that matter) to get in a solid workout. This under-desk treadmill is ideal for anyone who works from home and is looking to stay more active throughout the day. The LED display keeps track of calories burned, distance, time, and speed. The treadmill can be easily rolled away to a more suitable location when not in use.

Superun Walking Pad Under-Desk Treadmill | $160 | Amazon 
The under-desk treadmill typically goes for $200, but right now it is a 20% off.
This deal was originally published by Joe Tilleli on 7/10/23 and updated with new information by Se Jeong Bae on 7/19/23.