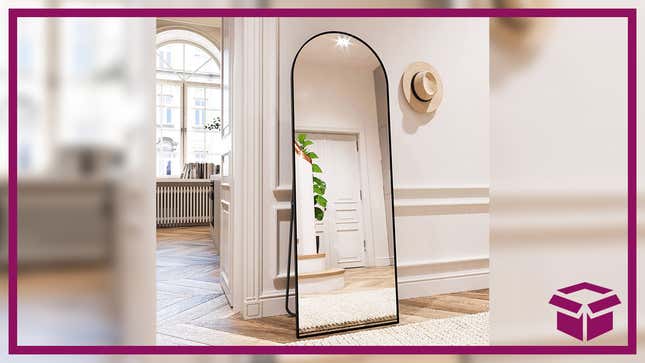 Looking to add some flare and utility to the corner of your room? This standing mirror measures in at 65" by 22" and makes a great accent piece. The frame is full length, stretching to the floor and it comes with either a black, gold, or silver trim to match your aesthetic. It can be freestanding, leaned against  the wall, or mounted to the wall. Your choice. And it's easy to install.
Snacktaku Drinks Pepsi's Time-Jumping 1893 Cola Flavors
Harrirpure 65" by 22" Arched Standing Mirror | $99 | Amazon
This standing mirror typically runs for $170 but right now you can get it for just $99. That's a 42% discount. That much savings will put a smile on your face you can see for yourself thanks to the mirror you just hung up.