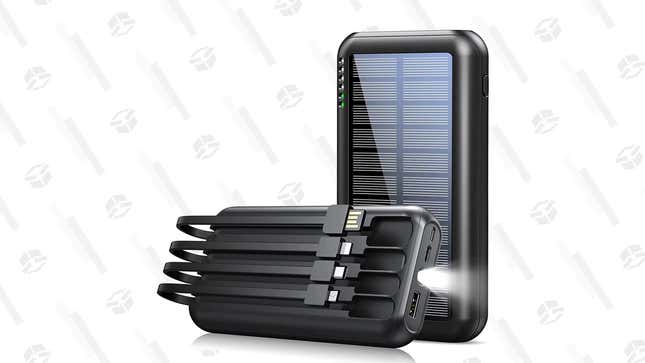 Portable chargers are just so freaking handy. I know that whenever I'm traveling, I always keep one in my bag. However, I've never seen one quite like this. The Uyayohu USB power bank has four cables built in. It has a micro USB, a USB-C, an iPhone lightning cable, and a USB-A cable (used for charging the power bank itself). This is great for a group of mixed phone users needing to charge their iPhone and Android simultaneously. The battery can provide up to several days of additional power to your phone and it even has a built-in solar panel making it a solar charger as well and a great companion to take when camping or to the beach.
Snacktaku Drinks Pepsi's Time-Jumping 1893 Cola Flavors
USB Power Bank Solar Charger | $30 | Amazon
It also has a flashlight which is always just good to have. Right now the USB power bank is down 85% bringing the price down to $30.