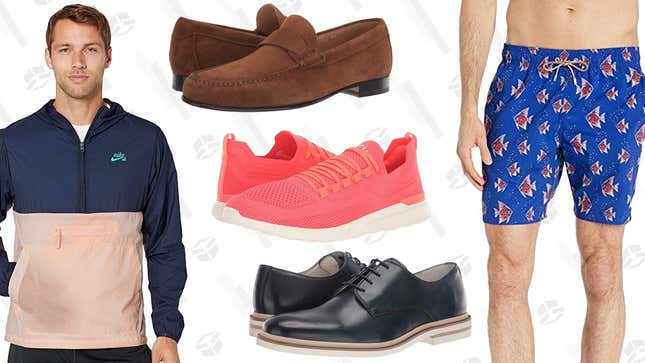 You won't find me putting this in their birthday card, but let's just get this out of the way now: Zappos is not cool. They're massive, yes. Great customer service? Absolutely. But for a retail site where you can find Salvatore Ferragamo crown bit loafers next to a pair of Skechers, the quantity-forward selection can feel overwhelming to shop. They're selling everything they can get their hands on, and it shows.

Now, don't get me wrong. I'm not saying I'm cool. Just this morning, I made a "Cash me...inside this bed!" joke because I was supposed to go on a run while it poured outside. It was not well-received.
But I know how to edit! So the team and I did the work of digging through hundreds of pages of product to find you not only the best deals from Zappos' 20th birthday sale, but the most stylish ones too.
Looking for the best buys for women? Check out our picks here.
---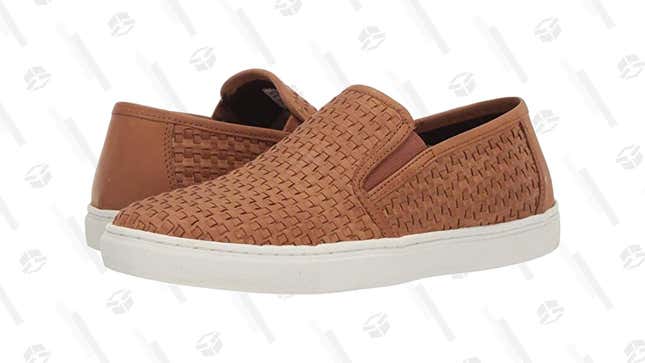 With a woven leather upper, these Steve Madden sneakers already look more expensive than they actually are. At 29% off, they become even harder to resist. So just give in already!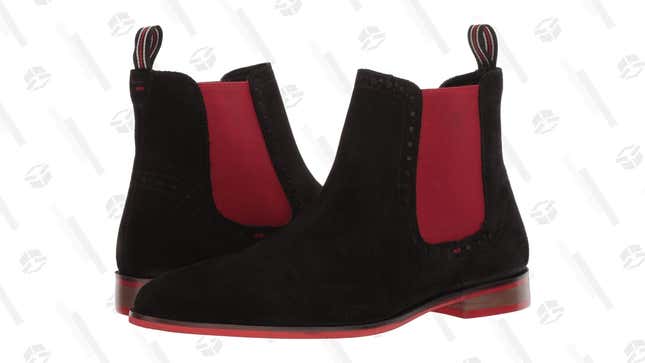 Here's a sentence I never thought I'd write...but don't sleep on smooth jam master Carlos Santana's casually elegant footwear. He's like the celebrity men's answer to Jessica Simpson (true story: every woman you know owns a pair of her shoes and is obsessed with how comfortable they are, even if she's not willing to admit it).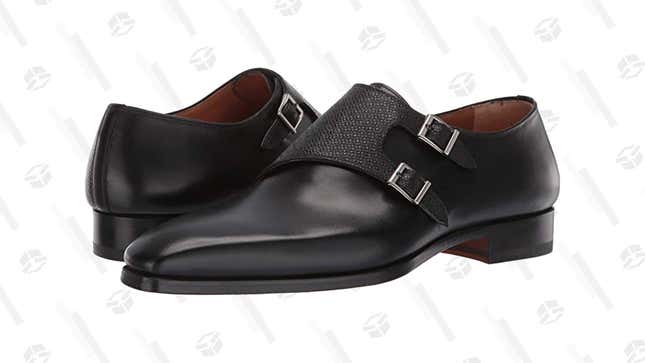 When a luxe as hell pair of dress shoes like this is half off, well, you buy them.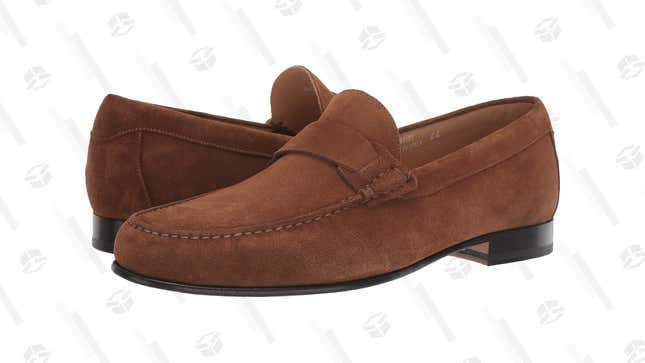 Ahem….ditto.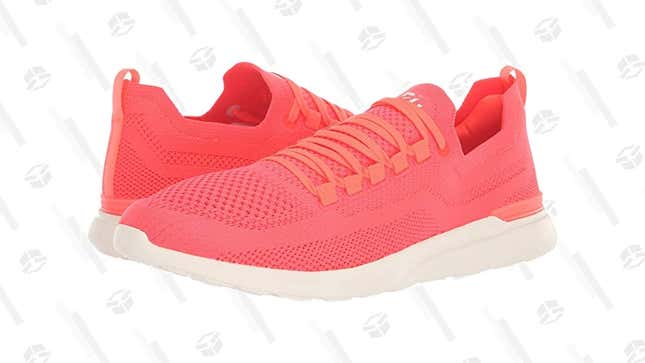 If you're not afraid of a little hi-vis color for your feet, you really can't beat this deal. 70% off the Techloom Breeze from cool kid sneaker brand APL. The style runs a bit narrow, but once your foot's in, the snug feel is surprisingly comfortable.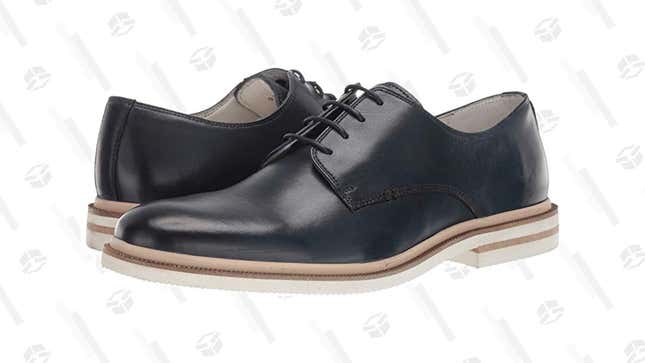 This navy pair of dress shoes with a rubber sole may be a little more trendy than what you'd usually go for, meaning when they're on sale is the perfect time to pull the trigger. Wear them with a pair of charcoal trousers with no break (and sans socks) and a knit polo for a stylish end of summer vibe.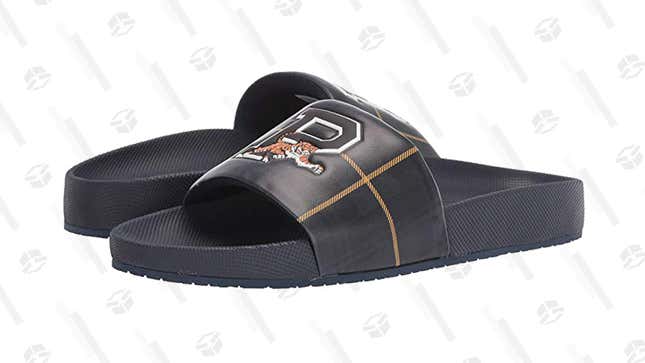 You may remember this tartan pair of pool slides from a roundup back in June and now here they are. On sale. We're going to take it as a serendipitous gift to you, the reader, from the universe, rather than a negative reflection on our taste level.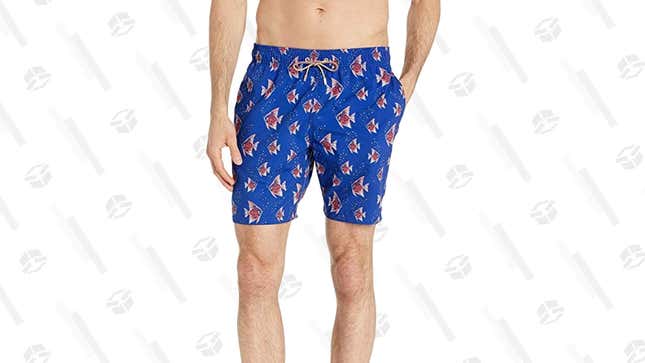 Don't forget that Zappos sells more than just shoes. This pair of Bugatchi swim trunks would be a perfect purchase to distract yourself from the sad fact that summer's more than half over. Oh, now you're thinking about that, aren't you? Yeah, sorry. My bad...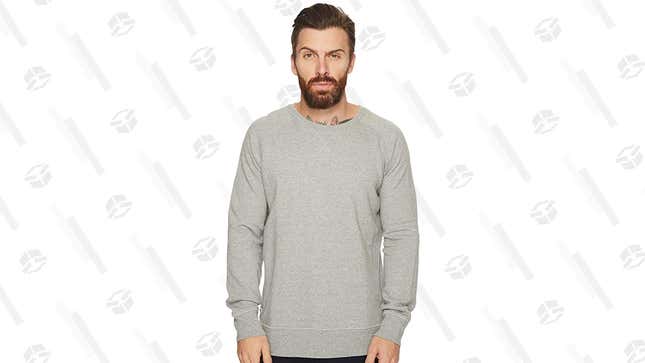 Team SG has opined on our love of grey crewneck sweatshirts before. If you're ready to drink the crewneck Kool-aid with us, this Richer Poorer style is ringing up at under fifty bucks during Zappos' birthday sale. Its garment-dyed French terry cotton lends a super-soft, broken-in feel you'll love.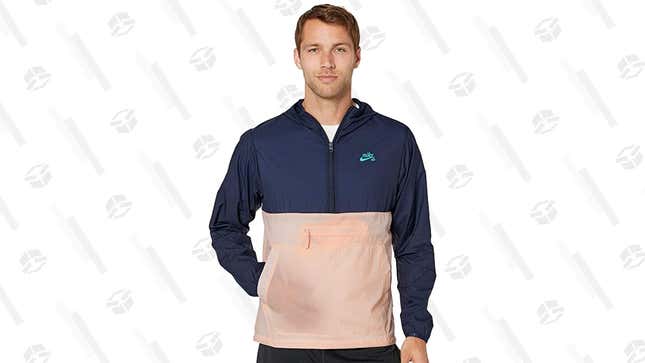 As someone who always wanted to be that girl from the episode of MTV's Made that became a skateboarder, I'm a totally (lame) fan of the Nike skateboarding line. Thankfully, you don't have to learn how to bust a kickflip (lol please don't let me know if that's even a thing or not) to sport this anorak with style.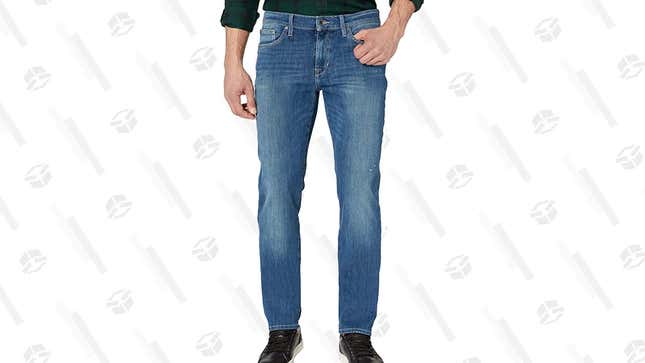 At nearly 50% off, this pair of designer denim will convert you to jeans that (generally) ring up at three figures.

---