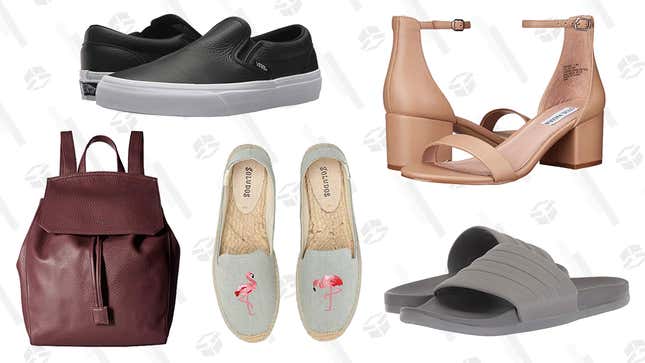 Hello, fellow women. It's us: Chelsea and Ana, the ladies of The Inventory staff. And we're here to help you navigate the avalanche of deals that is the Zappos 20th Birthday Sale, since chances are, you don't have time to sort through over 28,000 shoes, clothes, and accessories (we do, though!).

So without further ado, here are a few of our favorite on-sale picks. Don't forget to try promo code BDAY20 for an additional 20% off your purchase—it won't apply to all on sale styles, but may work for some. Oh, and if you're looking for stuff for guys, we've got you covered there, too.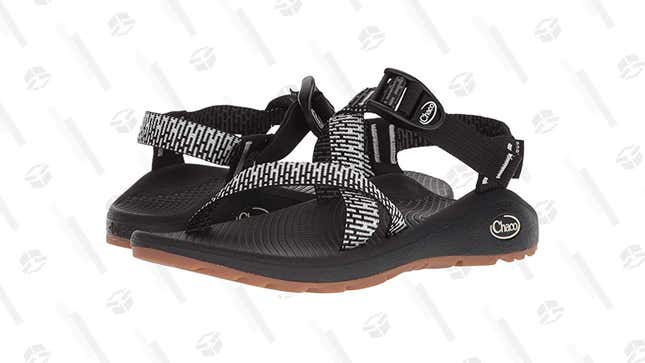 Like their more pared down Teva cousins, Chacos are simply everywhere this summer—and I get why! They're extremely light and comfortable, and there's no chance of them flying off your foot like a flip flop, making them an ideal shoe for city strolling and beach days alike. Try the trend with this neutral pair of black Chacos. I especially love the black-and-white strap patter and the hint of a gum sole.

---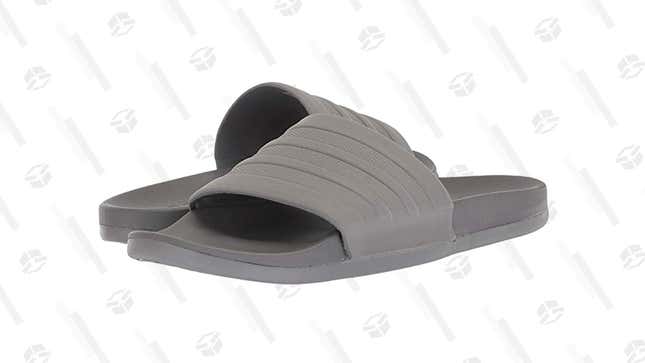 I got my first pair of navy Adidas Adilettes as a hand-me-down from my cousin when I was about 13. They were about 5 sizes too big, and I had never felt cooler in a pair of shoes. Of course, nothing has changed, except I now own Adilettes that actually fit. But when I saw this monochrome grey pair, I realized that the cool factor could, in fact, be upped.

---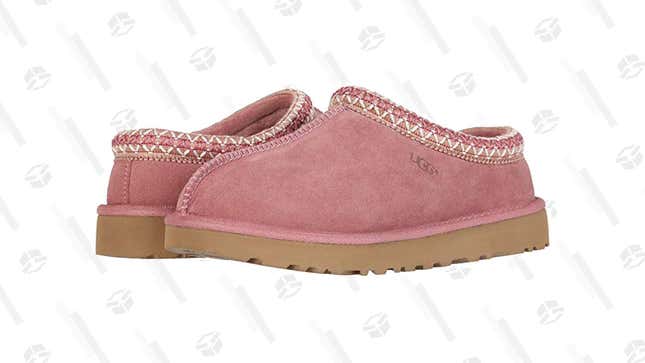 I own the Ugg Tasman slipper in black, and I absolutely love wearing them around my apartment. And occasionally outside to take out the trash. Or go to the grocery store. Or CVS. Or the airport. I guess what I'm saying is, these slippers are more than slippers, and this pink hue is very fun. (Ana and I have very similar ideas about Ugg slippers, as you'll see below.)
---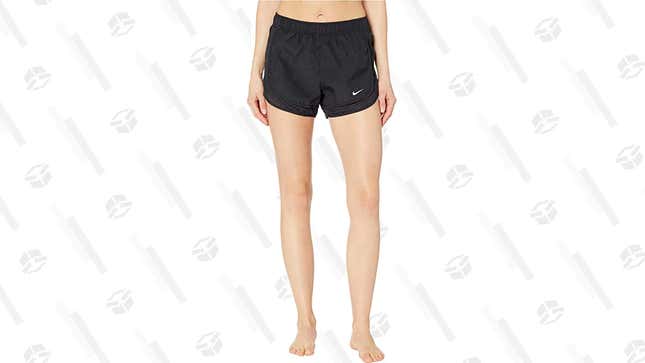 My favorite pair of workout shorts! In summer, I wear them everywhere, and I will now be replenishing my collection, thanks to this sale. Bless you, Zappos!

---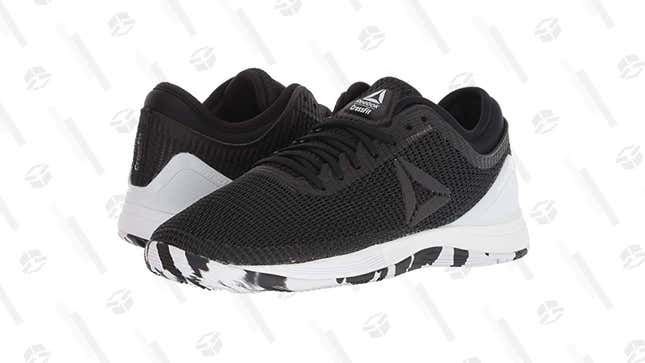 My feet always end up hurting when I work out, which according to my research, means that I'm wearing the wrong kind of sneakers. These Reebok CrossFits have universally great reviews as a cross trainer, and I love the on-trend tie-dye detail on the sole.

---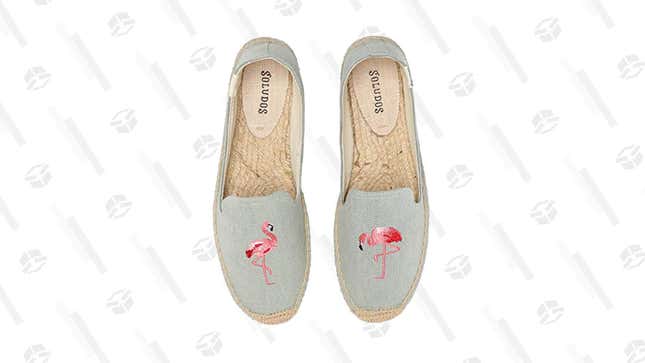 I've actually been thinking about buying these embroidered Soludos Smoking Slippers for years, and finally, my day has come. They feature a pair of flamingoes on the upper; what more could you want in a shoe! (If you hate fun, these more neutral Soludos slip-ons are also really nice, and they go with everything.)

---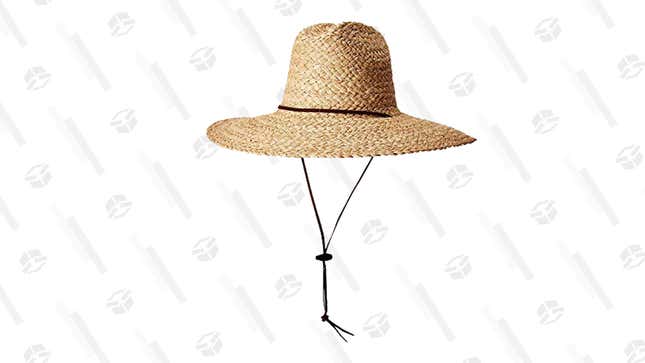 Guys, not to brag, but I look really good in hats. Unfortunately for my very sunburnt nose, I never wear them. This Pendleton lifeguard hat, however, speaks to me.

---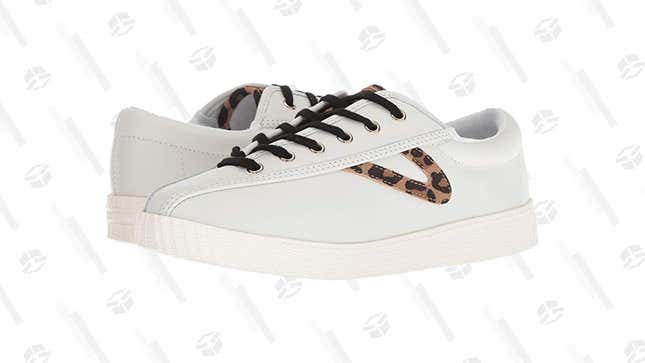 Leopard print is everywhere this season, and luckily for all your future outfits, it's considered a neutral. So hop on the leopard bandwagon early with these animal print-adorned Tretorns. White sneakers go with everything, leopard print goes with everything. It's a win-win.
---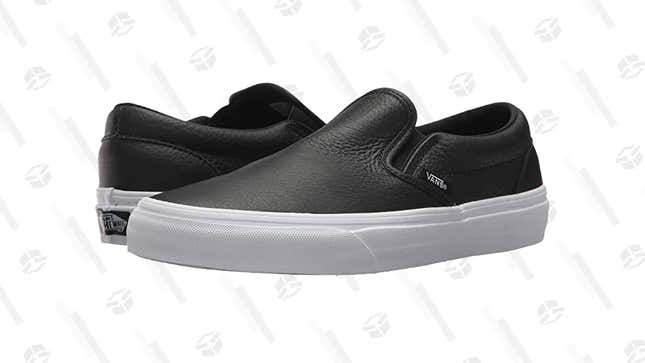 I have owned these leather Vans slip-ons for ages. They're much sturdier and cooler than the classic canvas version, in my opinion, and I don't think I've ever gotten more use out of a shoe than I have with these babies. In fact, it might be time for me to get another pair...

---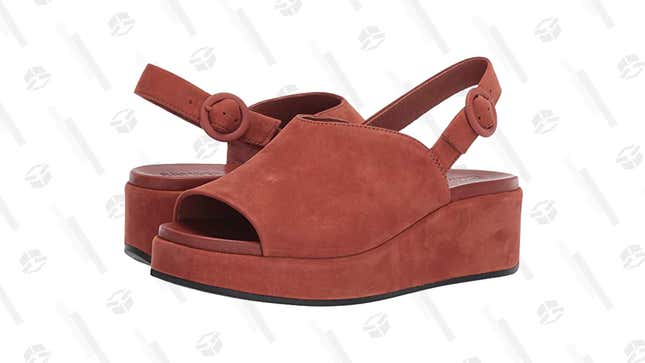 Where would I wear these rust-colored Camper platforms? No idea! All I know is that I recently discovered how cool Camper shoes are, and I need these specific ones in my closet ASAP.

---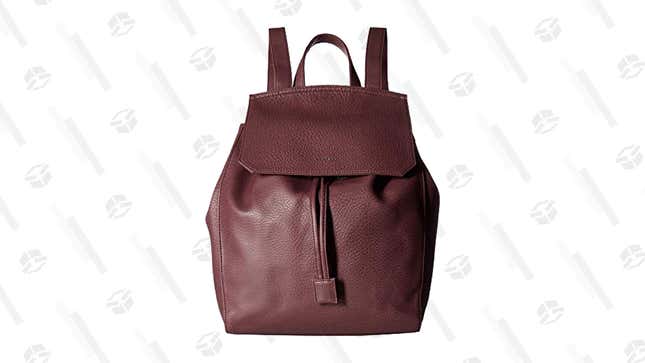 I've admired many a Matt & Nat bag from afar on the subway. They're all very sleek and made from vegan leather, and this burgundy backpack in particular seems like the perfect accessory for fall.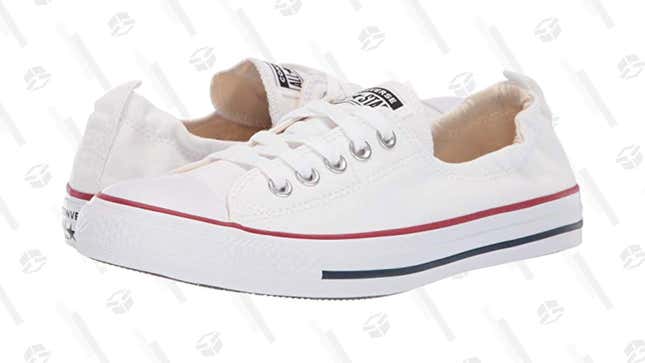 I own three pairs of these exact Converse slip-ons. I love not having to tie my shoes. If I could avoid it for life, I would. These are easy to slide on, have a very thick sole, and can be worn and walked in for hours. I found these more comfortable than the traditional Converse, as they feel less tight on my toes.
---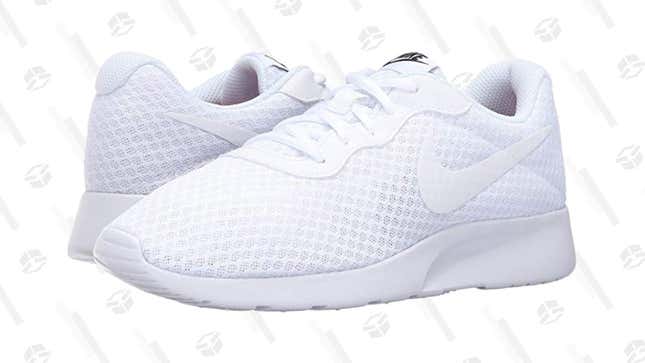 I bought these Nike Tanjun sneakers with the intention of using them as running shoes, but now I just wear them as my "going to a theme park" shoe. They've held up well in Disneyland, Universal, and Six Flags, thus far. To keep them super bright white, I've had to toss them in the washing machine with bleach a few times.

---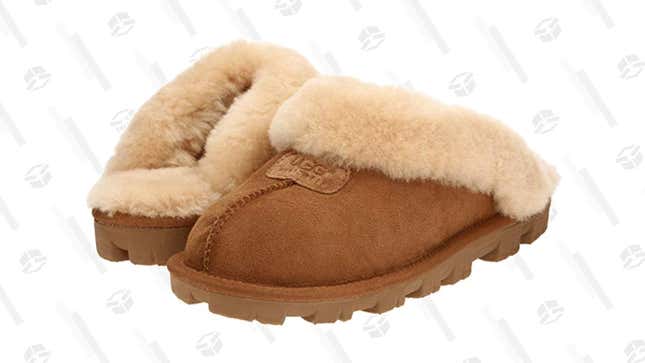 These are the best slippers to wear out of the house, hands down. I bought mine 10 years ago, when I started college, to wear to class and to my job at an ice rink because Uggs were all the rage. I still have these and 100% still wear them when I am feeling very lazy. They're great to wear when you're running to the grocery store really late or really early, or bumming it at the movie theater. The bottoms are ultra-durable and still are intact for me after a decade.
---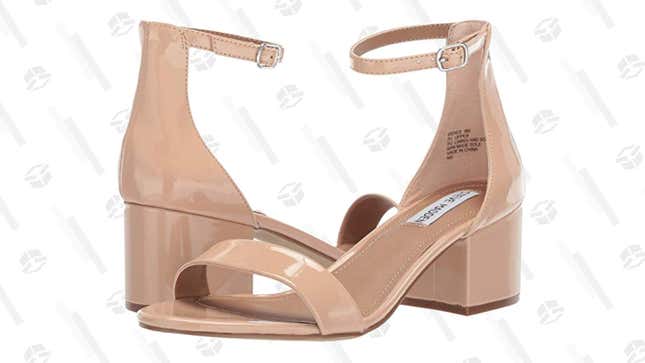 These Steve Madden heels are my go-to when I really do not want to wear heels, which is always. They aren't tall enough to cause any discomfort, but aren't as dressed down like a pair of flats. Plus, they're great for weddings or a fancy night out with friends.
---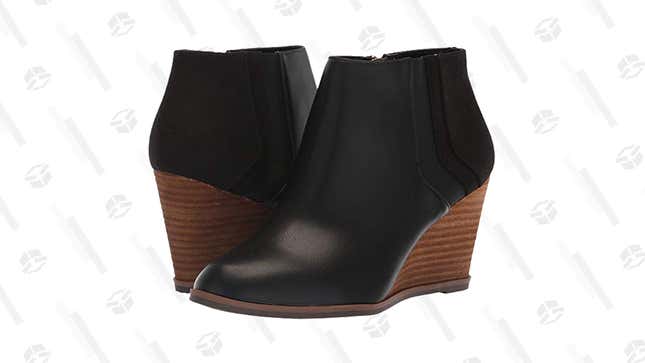 I own a pair of Dr. Scholl's shoes and just want more. I mean, there's a reason they sell Dr. Scholl's inserts for shoes; why not cut out the middle man and just get them directly? These are one of my favorite pairs of shoes to wear when I want to dress up my work outfit or if I'm meeting someone drinks.

---