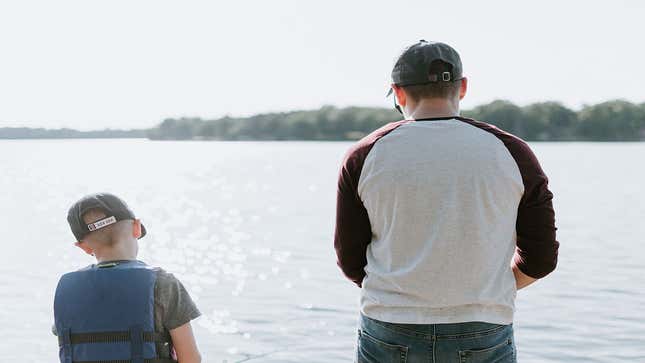 Dads: they're goofballs, they're tech nerds, they're grill masters, they're sporty (kind of?), they're masters of wearing the same outfit to every special occasion, and most of all, they're really difficult to buy gifts for.

That's where The Inventory comes in - we're rounding up the best Father's Day deals we find for 2023 right here so you have some suggestions on what to get him before June 18th, and the insider knowledge on all of the best coupons, promotions, and more. We're constantly updating this page with the latest sales that are already live for Father's Day 2023.
If he doesn't use whatever you get him like you already can predict he probably won't, at least you know you got it on sale. The best gifts at the lowest prices is what we're all about, and I know your dad who refuses to turn on the AC will appreciate that too.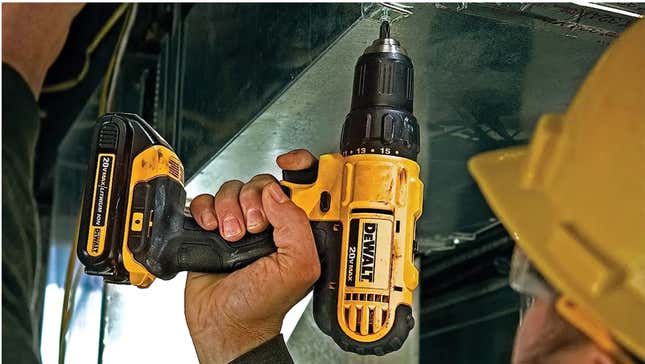 Get the Job Done Right With a Dewalt Cordless Drill Driver Set for $99
Save dads wrist the trouble of turning a screwdriver manually. It would help if he had a drill. This battery-powered Dewalt 20V max impact driver kit comes equipped with an LED which goes on when the trigger is pulled. He'll have a clear view of whatever he's are drilling or screwing with minimal shadows. Included is a carrying case and charging dock for the battery. Happy Father's Day, dad! You like cordless drills, right?
Dewalt 20V Max Cordless Drill & Driver Kit | $99 | Amazon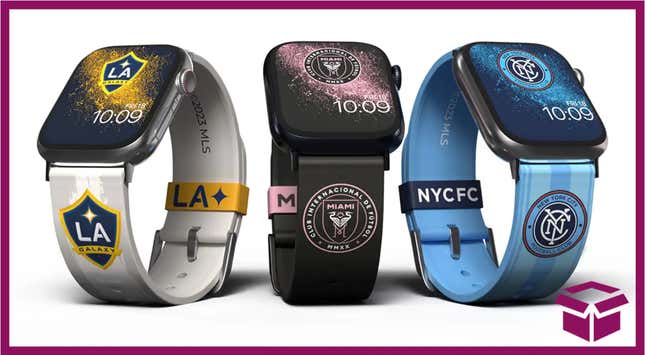 MLS Apple Watch Bands are the Perfect Gift for Sporty Dads
Looking for that elusive, perfect gift for the Dad that has everything (or at least has an Apple Watch?) MobyFox, a leading creator of tech accessories and digital content, just announced its official partnership with the MLS to create smartwatch bands for the top Major League Soccer teams. Each strap features the team's primary and alternate logos, plus an easter egg unique to each team that fans will love. This smartwatch band design is officially licensed by MLS; package includes 2 sets of connectors to fit both small and large sizes of Apple Watch and every Series 1, 2, 3, 4, 5, 6, 7, 8, Ultra & SE, as well as Samsung and other Android smartwatches with a 22mm pin.
Official MLS Apple Watch Bands | Now Available | MobyFox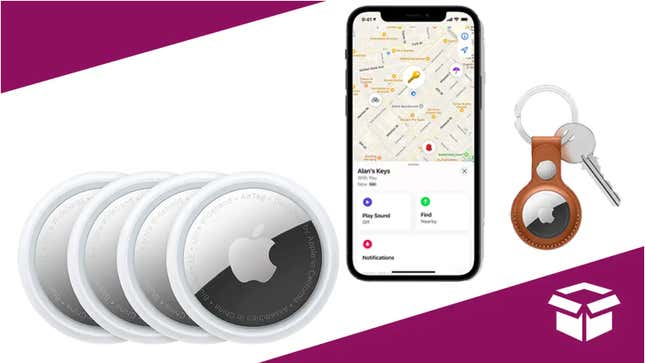 These Apple AirTags for 10% Off Will To Keep You From Losing Stuff
Never lose your keys again with this 10% off deal on Apple AirTags. This pack of four syncs up with the Find My app on iPhones to keep track of belongings and ping them if you, say, drop said item while rushing through the airport in a declaration of love. Four's pretty great: you can clip one to keys, one to your work backpack, and then two for whatever. Passport? Luggage? Probably. Father's Day is around the corner, so you can gift your dad something he won't lose for once!
Apple AirTag 4 Pack | $85 | 14% Off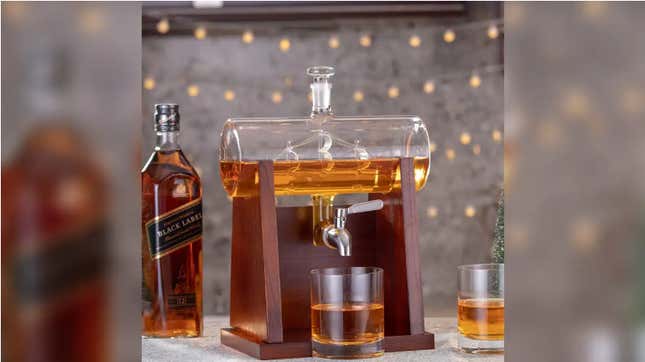 This Ship-in-a-Bottle Whiskey Decanter Is $68 Down From $130
Get your good whiskey or other liquor out of its bottle and keep it in what might be the best whiskey dispenser I've seen. Handmade from lead-free crystal glass, this 1,250ml whiskey decanter houses a lovely glass ship. Your regular ol' ship-in-a-bottle, it be. The glass stopper ensures your liquor stays protected from evaporating or changing taste. and the spout gives your easy access to pour yourself a glass at any time. The decanter also comes with two whiskey glasses and makes for an excellent Valentines day gift for the whiskey aficionado you love. It's 38% off right now but you'll save an additional 15% when clipping the coupon.
Jillmo Whiskey Decanter Set | $62 | Amazon | Clip Coupon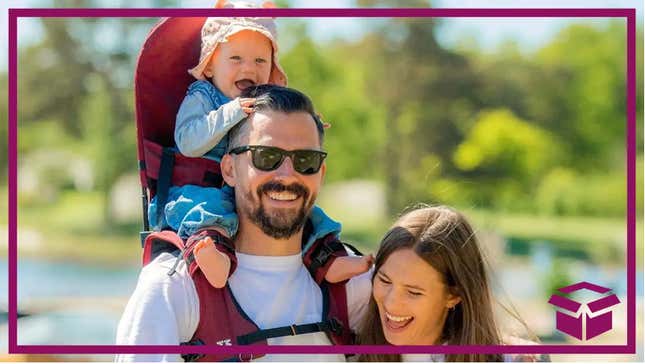 Spoil a Dad (and Child) this Father's Day with MiniMeis Child Shoulder Carrier
"Shoulder ride! Shoulder ride! Shoulder ride!" When you're on the go with your kids, you're bound to hear this chant sooner than later. And now you can give them the Rolls-Royce experience thanks to the world's first shoulder carrier for children. Named Invention of the Year by Time Magazine, three Norwegian dads have finally solved every family's challenge when being active together. No more need for strollers or other heavy equipment. Place the child safely on your shoulders and start exploring the world together.
G4 Shoulder Carrier | Now Available | MiniMeis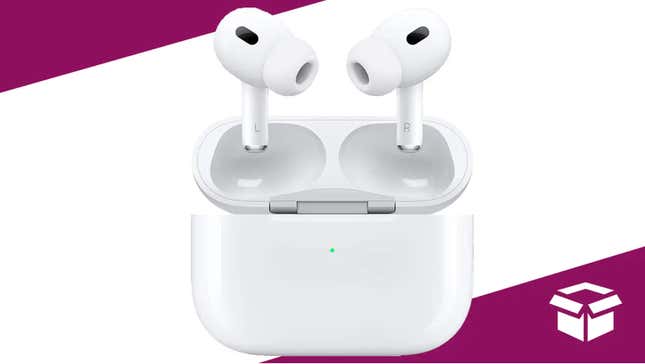 Our bestselling AirPods are the perfect Father's Day gift
So what's new about the second generation AirPods Pro? for starters, they have twice as strong active noise cancellation, longer battery life granting up to 6 hours of listening time with ANC enabled, and 30 hours of total listening time thanks to the MagSafe charging case, a new smaller silicone ear tip for tinier ears, a new chip, enhanced Bluetooth, and more.
Airpods Pro (2nd Generation) | $235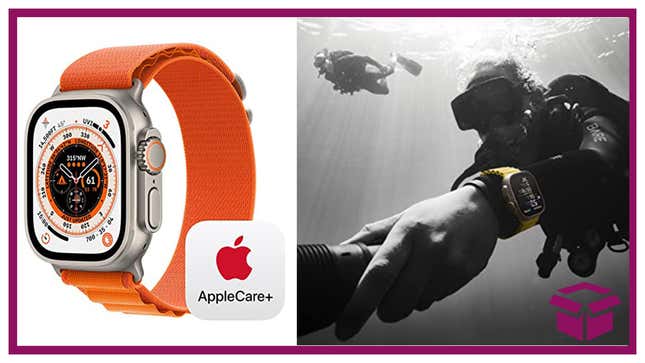 Dads love Apple Watches, and this one is one of our favorites
This rugged GPS and cellular-enabled watch is designed to meet the needs of endurance athletes, outdoor adventurers, and watersport enthusiasts. The corrosion-resistant titanium case is the largest we've seen on Apple Watches at 49mm.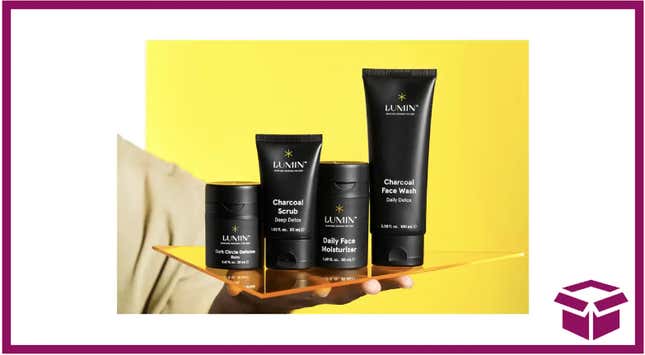 Gift Your Dad Great Skin With 10% Off Lumin Skincare Products
Premium skincare brand Lumin offers a full range of products just for men. And now, just in time for summer, you can try their cleansers, moisturizers and special "defense" formulas at 10 percent off with the offer code GET10OFF. The discount covers any first purchase online, including two new products to fight redness and dark circles.

Men's skincare products | 10% Off | Lumin | Promo Code GET10OFF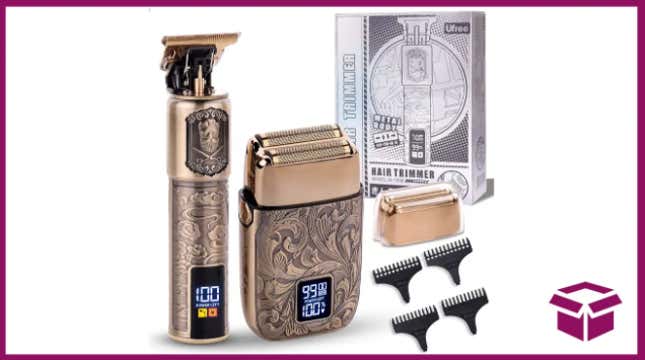 This Father's Day, Treat Your Dad to This Electric Shaver & Hair Trimmer Set for 38% off
Is your Dad hoping to create that done-by-a-barber look when it comes to their hair and beard? This professional hair clipper set for men can meet that desire precisely. The powerful 7,500 RPM motor and the titanium T-blade allow for a super close shave with zero gap. The R-shaped angle on the trimmer ensures it's safe to use and the hypoallergenic shaver heads protect your skin while you trim.

Ufree Hair Trimmer & Electric Shaver | $54 | Amazon | Clip Coupon