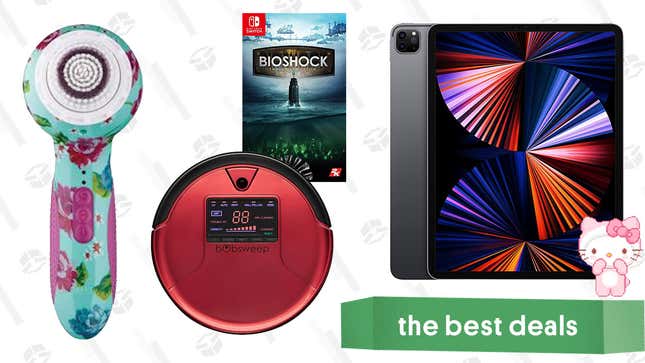 Wednesday's Best Deals | Kinja Deals

It's July 21, and we at Kinja Deals are here to bring you the top 10 deals of the day. Drown out the world with the Beats Powerbeats Pro. Say goodbye to sleepless nights with the Relax Melodies Meditation App: Lifetime Subscription. And no more walking with Segway Ninebot ES2-N Electric Scooter.
If you're still craving more deals, take a peek at Wednesday's best deals overall.
#1: DJI Mavic Mini Drone Quadcopter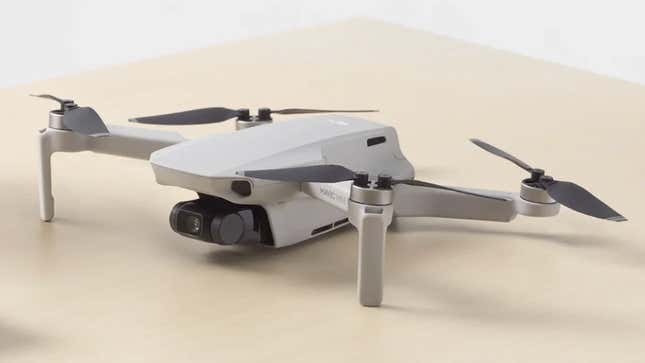 Looking for some sky-high fun? Amazon is currently offering the DJI Mavic Mini drone quadcopter for $399, which is 20% off the list price. This tiny, lightweight drone is a fan-favorite carrying a 4.8-star rating from more than 7,700 customer reviews. Get ordering and then get flying!
This deal was originally published by Andrew Hayward.
#2: Lego marvel super heroes 2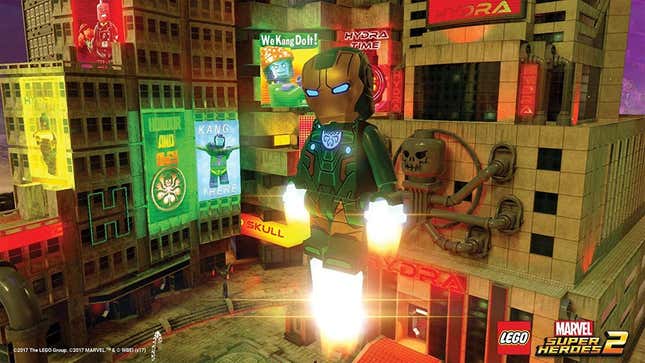 Play as the Guardians of the Galaxy, Spider Man, Thor, Hulk, and dozens of other Marvel super heroes and villains in this cosmic battle across time and space to defeat Kang the Conqueror. This is an ample time to jump in to this game since this time travelling, multiverse hopping villain has just been introduced to the MCU. What better way to learn about the character than playing a video game with him as the central antagonist? I mean, probably reading the source material would be better, but this will get the job done too. You can grab LEGO Marvel Super Heroes 2 on Xbox as a digital download for only $5.
This deal was originally posted by Joe Tilleli.
#3: Bobsweep robot vacuum and mop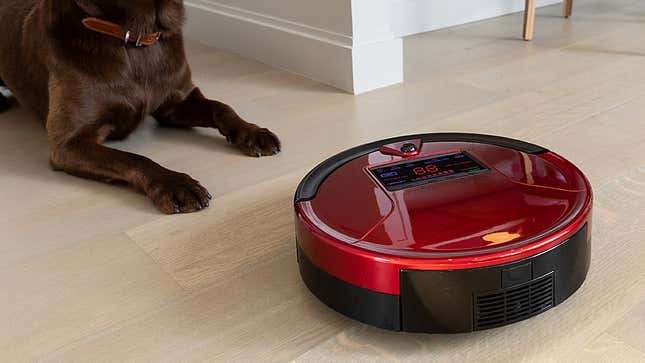 Save $480 on the bObsweep Bob PetHair Robot Vacuum and Mop today over at Best Buy! This is a great deal if you have one or multiple shaggy shedding pets and floors crying out for care. It's a lot to be constantly wiping, sweeping, vacuuming up fur and even though we are at home more it's a chore no one wants to do. This automated ally will sweep, mop, and even shine a UV-C light on your floors to help kill germs.
Like most robot vacuums, the bObsweep knows when its battery is low and scurries back to the charging station so it won't be left abandoned in the middle of an unfinished fur-filled room. Let this cute robo vac take away the headache of dander-covered floors and save some moola and time with a great deal. It comes in a lovely Champagne or Rouge color. This deal is only good for today!
This deal was originally published by Sheilah Villari.
#4: Michael Todd Beauty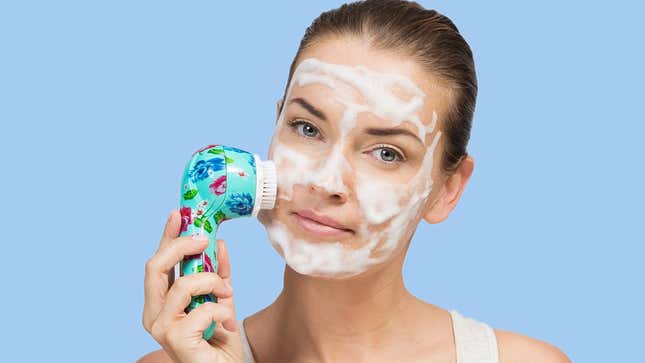 Anyone looking to eliminate maskne before heading back to the office should probably start investigating facial cleansing solutions if you haven't already. Among your options, Allure readers agree, Michael Todd Beauty's Soniclear Petite is one of the best beauty products you can splurge on—even when compared to its biggest competitor, the Foreo Luna.

That's because, unlike the Luna, the Soniclear employs an antimicrobial brush as opposed to silicone, making it not only more hygienic, but faster as well, plus the improvements are more significant as well. The rechargeable device comes dermatologist-recommended for its extermination of pore-blocking imperfections and dead skin. And despite its disposable brush, you only have to replace it every 6 months, and after using it daily for that entire duration, your skin will have long been restored to a purer, smoother, and gentler state.
For a limited time, you can get free shipping on the $99 Soniclear Petite or save up to 31% on a bundle. These include the You Dew You package, which comprises the Soniclear along with a wet/dry sonic microdermabrasion system for $149; the $129 Flawless Skin Starters containing the Petite Deluxe and a Sonicblend Pro makeup brush; and a $110 Acne Away kit that adds on a charcoal detox gel cleanser also from Michael Todd.
This deal was originally published by Gabe Carey.

#5: Relax Melodies Meditation App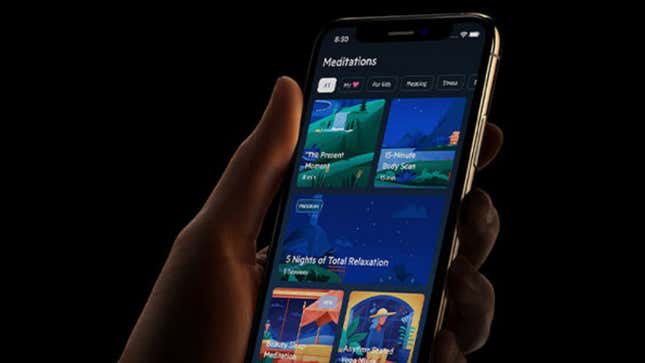 Taking time for yourself and giving your mind and body time to recharge is important. Many people have found creative ways over the past year to tune out and give themselves a moment for, well themselves. We've talked about meditation apps before, like Calm, but what about instead of a monthly subscription you had one for a lifetime? The Relax Melodies Meditation App is here for you and only $80 forever.
It's not just about relaxation. If you have trouble unwinding to fall asleep, have a touch of anxiety, or even just stress from life, this app can aid in putting you at ease. Serene soundscapes, tranquil bedtime stories, breathing/body-mind exercises are just a few of the offerings. I'm a big fan of campfire storm sounds to ease off into slumberland, and you can even create your own to ensure the perfect night's sleep. This app has gotten the thumbs up from leading doctors and neuropsychologists as they see its benefits across various ailments. Don't let nighttime anxieties keep you from getting your eight hours; this app can help. The Relax Melodies Meditation App is compatible with most Apple products and Androids. You get access for a lifetime and can access it on up to five devices, just to make sure to redeem the download code within thirty days of purchase. Sweet Dreams!
This deal was originally published by Sheilah Villari.

#6: Apple ipad pro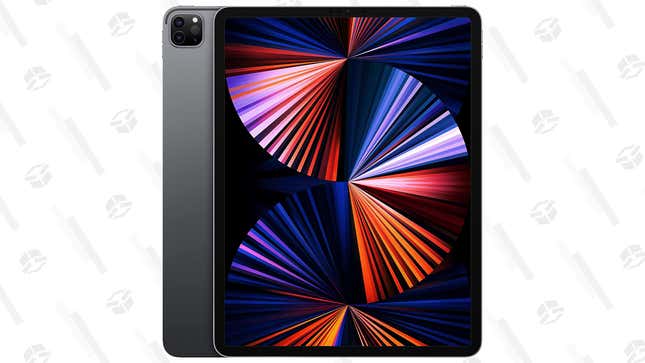 Apple recently rolled out a pair of new iPad Pro models, and they share some big upgrades: notably the immensely powerful new M1 processor, the same one seen in the latest MacBook and iMac models. They also offer optional 5G support, if you want to pay extra for that model. But the larger 12.9" iPad Pro has an extra upgrade that the 11" edition lacks: a dazzling new miniLED screen.
Gizmodo's Caitlin McGarry writes:

"With a new miniLED display that puts an equivalent of Apple's $5,000 Pro Display XDR in a smaller, cheaper package, plus the M1 chip and its performance gains, the 2021 iPad Pro is basically a perfect piece of hardware. There is no better tablet on the market."
Not everyone needs a tablet this large, lavish, or expensive—but if you've been eyeing one, there's good news: Amazon is already slashing $100 off the price of the base model, dropping it to $999. And if you prefer the 11" form factor, that model is $50 off at $749.
This deal was originally published by Andrew Hayward.

#7: Segway ES2-n Electric Scooter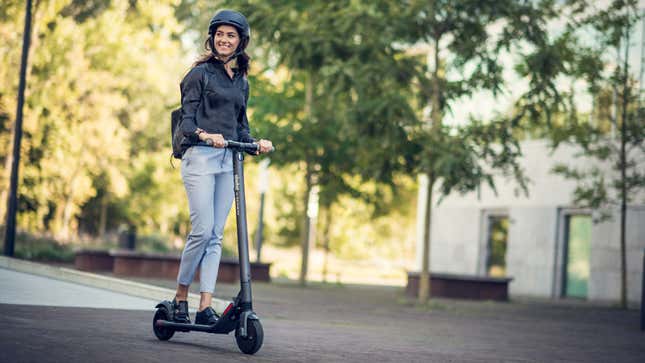 Bored and/or tired of walking around your city? Segway's Ninebot ES2-N electric scooter can save you the hassle as you cruise around in style. It can hit a top speed of 15.5 miles per hour and has a battery that likewise lasts up to 15.5 miles (synergy!), with a foldable design just under 28 pounds. Save $250 off the regular price at Best Buy right now.
This deal was originally published by Andrew Hayward.
#8: bioshock: The collection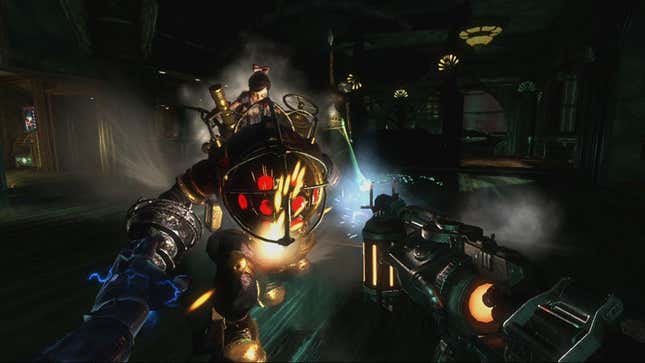 It's been quite a while since the last BioShock game came out. BioShock Infinite came out seven years ago and everyone wants to know where the series will go next. We went underwater. We flew up to the sky. What's next? Prey is already BioShock in space. Maybe we could go to the center of the Earth, like the movie The Core.
While you all think on that million-dollar idea, BioShock: The Collection is just $22 on Nintendo Switch over at Amazon. The package features BioShock, BioShock 2, and BioShock Infinite, so you can revisit all of your favorite philosophical questions and decide if they're very outdated now. Would you kindly grab a copy?
This deal was originally published by Giovanni Colantonio.

#9: Lifepro FlexCycle Under Desk Bike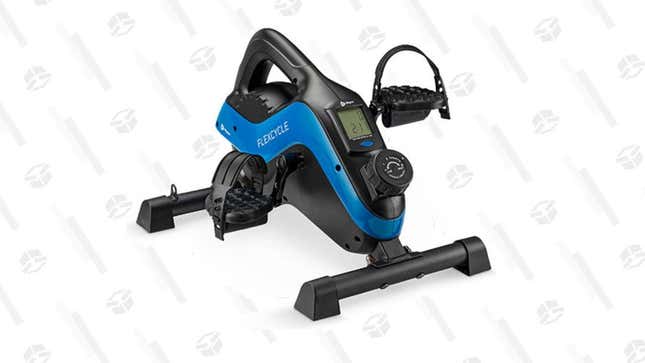 Whether you are comfortable going to the gym or not yet, working out at home is just convenient. And working out while you do your job is just smart time management. LifePro's FlexCycle Under Desk Exercise Bike is all that and more. With this StackSocial deal, get it for just $130 with the code FLEXCYCLE53.
Don't be intimidated by this exercise bike; it's a lot easier than it looks. There are eight adjustable tension settings to help you build muscle and get fit while you file. The FlexCycle is actually incredibly portable and small enough to not just fit under a desk but store without taking up much space. You don't need to shell out tons of money on a trainer when a little self-discipline and peddling while you work can get you to your fitness goals in no time. Who says your home office can't double as your home gym? It's sturdy, stable, and safe with non-slip grips and tethering straps. There are eight display options to make tracking each session simple. It comes in three colors, is about eighteen pounds, and has a lifetime warranty.
This deal was originally published by Sheilah Villari.

#10: beats powerbeats pro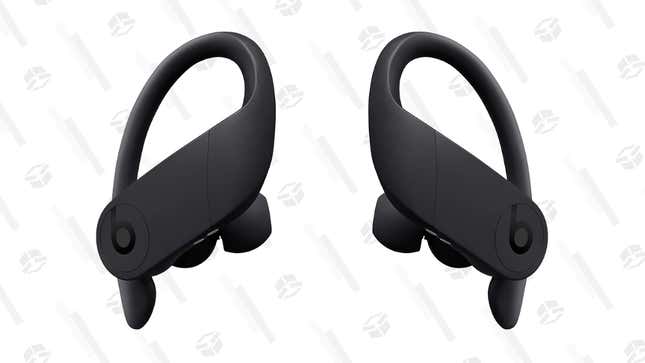 If you're looking for a sale on some Beats, boy do I have the deal for you. The Beats Powerbeats Pro earphones are down to $180 in multiple colors at Amazon, which is $70 off the original list price and $20 off the recent going rate.
You'll be able to wirelessly connect these bad boys to any device and get up to nine hours of listening time, and can control the volume and audio controls from the actual earphones. These sporty buds are waterproof and have built-in ear hooks for stability while you run, train, and work up a sweat.
This deal was originally published by Ignacia Fulcher.
---