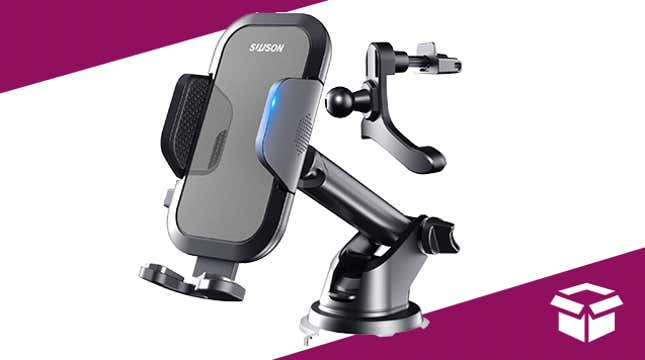 SUUSON's 4.5-star rated 3-in-1 car phone holder mount normally sells for $50, and it's worth every bit of that. Today it's marked down by 70% on Amazon — click the on-page 10% coupon to turn that into 80% off — bringing the price all the way down to $14. Do you still keep your phone in the cup holder or in your lap? Now you don't have an excuse — jump on this deal and use your phone safely!
SUUSON 3-in-1 car phone holder | $14 | Amazon
The SUUSON car phone holder is compatible with all smartphones regardless of size or brand. It mounts with equal ease on your windshield, dashboard, or air vent. It holds securely for your entire trip — the super-powerful suction cup stays on your windshield regardless of heat or cold — and the one-touch release button will save you from struggling to get your phone when you've reached your destination. Over 11,000 Amazon buyers agree that this is a great car phone holder, and at this price, it's a no-brainer.