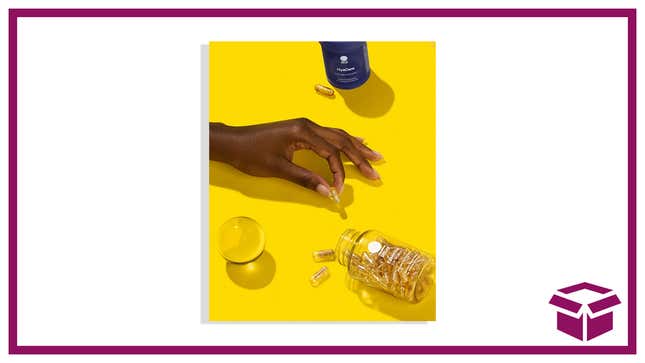 It feels like the golden age of vitamins and supplements, with so many options it makes your head spin. So how do you go about choosing the best source? Speaking for ourselves, we're really impressed with Ritual, a company that takes pride in high standards and transparency in how it creates its products. Ritual's ingredients are vegan, non-GMO, third-party tested, and fully traceable. And its offerings are diverse enough to suit many different needs. With this deal, you can get started with Ritual with 40% off your first month — the best discount of the year.
Ritual multivitamins and supplements | 40% off your first month | Ritual
Ritual's top-selling products include adult multivitamins that are formulated to help fill nutrient gaps in users' diets. They have a gut health supplement called Synbiotic+ that's comprised of prebiotics, probiotics, and a postbiotic. They also offer products for people who need additional protein, are pregnant, or want to improve their skin. Check out Ritual now and save 40% on your first month.