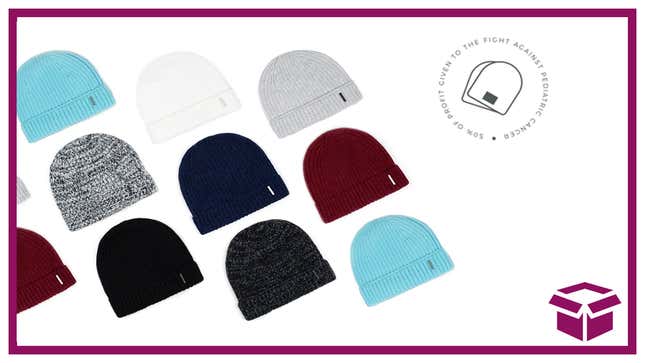 We love a good cause here at The Inventory, and that's exactly what Love Your Melon is — a cool headwear, apparel, and accessories brand that donates 50% of its net profits to fight pediatric cancer. And that includes all their great collections inspired by Disney, Harry Potter, House of the Dragon, NASA, SpongeBob, Looney Tunes, and Peanuts. Since 2012, Love Your Melon has raised nearly $10 million for pediatric cancer, and donated over 200,000 beanies to kids battling cancer.
Black Pom Beanie | $45 | Love Your Melon
Black Hero Cap | $45 | Love Your Melon
Of course, their hats are the main draw — and now that fall is here, it's honestly not a bad time to start thinking about how to keep your head warm. Love Your Melon carries beanies, caps, and other hats, as well as headbands, mittens, scarves, and outerwear. Check out their lineup now, including the Black Pom Beanie and the Black Hero Cap featured above. When you make a purchase, you'll also be helping their mission — making it a win all around.