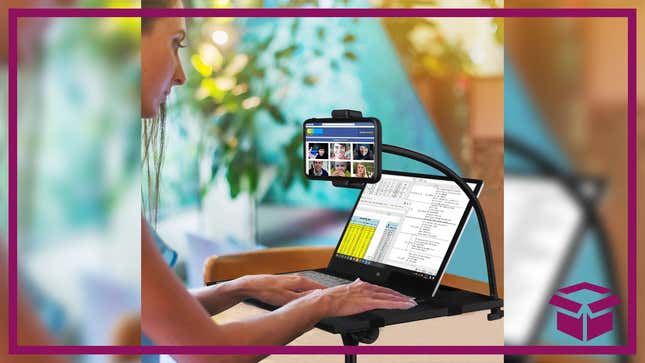 This versatile laptop tripod stand can be used in a number of ways. It works great as a simple, affordable standing desk option for if you want to switch it up and not be sitting at your actual desk all day. It's got a built-in gooseneck phone holder so you can keep an eye on your notifications while you're working. Or you can even use the stand not for a laptop but as the base holding a projector. And it packs up easily. Whether it's for the office or at home, it's quite the handy piece of gear to have as an option.

Projector Tripod Stand, Foldable Laptop Tripod | $26 | Amazon
The laptop tripod stand normally goes for $36, but right now you can get it for 28% off. That brings the price down to $26.