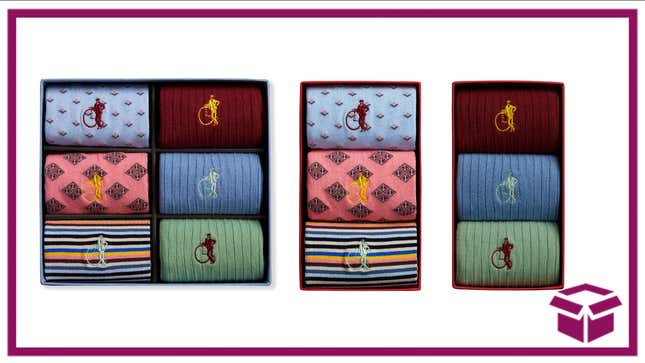 Socks: the unsung heroes of your wardrobe. Everyday essentials that, when done right, can add that perfect dash of personality to any outfit. That's where London Sock Company comes in. Established in 2013, London Sock Company has been redefining sock sophistication, empowering hundreds of thousands of individuals across the globe to express themselves with fun, funky socks for years.

Snacktaku Drinks Pepsi's Time-Jumping 1893 Cola Flavors
Now, they've elevated the everyday sock once more with the release of the Spotlight Collection, a collaboration with celebrity stylist Ilaria Urbinati. The stylist behind Hollywood's best-dressed men, like Chris Evans, Ryan Reynolds, and Rami Malek, Urbinati now lends her tasteful touch to London Sock Company.
Spotlight Collection | London Sock Company
Her third red carpet-worthy collection combines vintage vibes with joyful stripes in a delightful palette of pastels. Crafted from the finest cotton yarns, the Spotlight Collection is a must-have for any discerning sock aficionado. Choose from turquoise, magenta, blue, pink, or deep orange, each adorned with London Sock Company's logo for a striking finish. They're all ready for you to pop in your sock drawer or give as gifts – perfect for Father's Day, which is just around the corner.
Available in single pairs starting at $30, or sets of three ($81) and six ($172), these limited edition designs are ready to bring a piece of the red carpet into your everyday life. If you find that your sock drawer is woefully bereft of seriously good-looking socks, check out the Spotlight Collection and add a playful twist to your stride. Your feet will thank you.