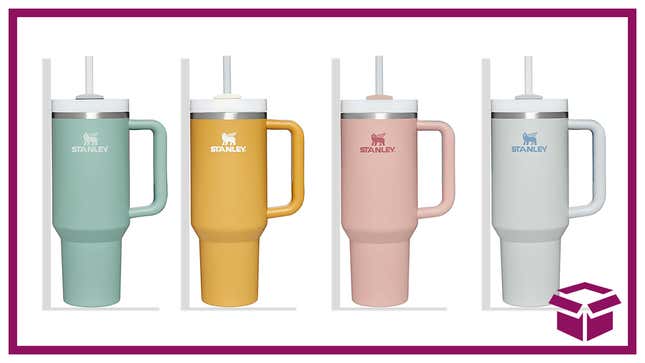 We all know how important it is to hydrate, especially as the weather gets warmer. But, speaking for ourselves, we haven't yet figured out how to turn hydration into a lifestyle. That's what fans of Stanley's best-in-class tumblers have been doing for a while. These insulated (and indestructible) cups are great for hot or cold beverages. And now, you can save 13 percent when you buy Stanley's Quencher H.20 tumblers on Amazon.
Stanley Quencher H2.0 Tumbler | 13 percent off | Amazon 
Over at Stanley, they've sweated all the details so your experience with a new tumbler will be A+. No matter the size, the narrow base is designed to fit in your car cup holder. The range of colors is huge and will suit any style. And the tumblers are dishwasher-safe, so you can count on yours being squeaky clean every time. Check out the Stanley Quencher H2.0 tumblers on Amazon for 13 percent off now.