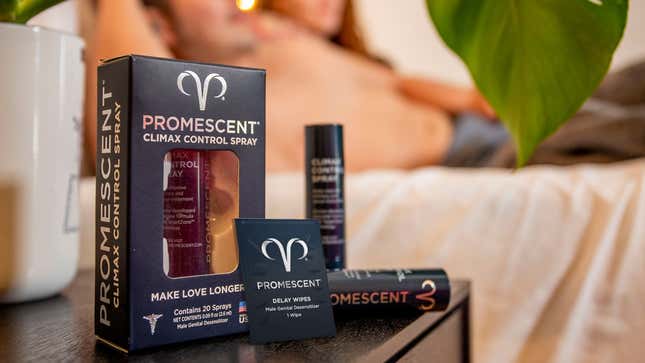 Looking to spice up your bedroom life? Promescent is offering a fantastic deal that offers a little something for both you and your partner. You can get 15% off of Promoscent Delay Wipes, Promescent Delay Spray, and Female Arousal Gel, products designed to help partners last longer and get the most out of their time getting intimate together. The Promescent Delay Spray, as its title implies, is designed to help delay your partner's orgasms. The Delay Wipes offer the same effect, only in wipe form. Long-lasting and easy to use, this wonder-spray (or wipes) can increase your partner's orgasm intensity by an impressive 50%.
Promescent Pleasure Products | Promescent
The Female Arousal Gel is also a game-changer for women. With just a few drops, it creates a tingling, buzzing, and warming sensation. The gel's unique properties work to boost blood flow to those intimate areas, amplifying arousal. You can get these items for 15% off right now, with the discount automatically applied at checkout. If leveling up sexy time with your loved one is on the agenda this spring, these products are a no-brainer. Be sure to nab yours before April 30, when the deal is set to end.