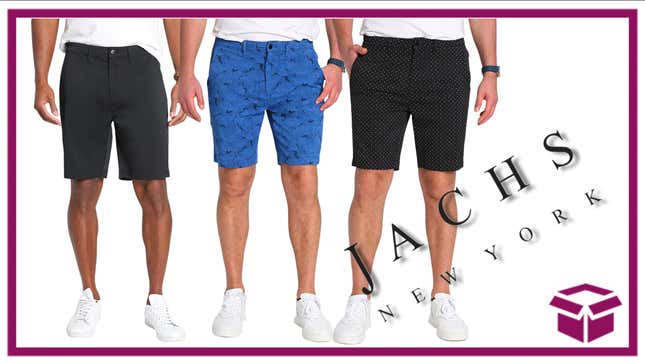 It's nearly summer, and you know what that means. Things are heating up, and your clothes should help you start cooling down. You can do just that by snatching up some seriously stylish shorts from JACHS NY. Right now, you can save 67% off all new spring shorts with promo code KJA at checkout. We're talking cotton, performance tech, linen, twill, chino, you name it. And no boring colors here. Try light peach and royal blue mixed in with grays, khakis, and navy!
67% Off Spring Shorts | JACHS NY | Promo Code KJA
For a limited time, you can save on over 125 different styles of shorts, whether you're looking for a muted color palette or you want to try something a ilttle funkier. These new styles will run you just $32 each (down from $99!), with free returns if you don't like what you see in the mirror. These are the perfect spring transition wardrobe pieces, and now's the time to stock up. Plus, JACHS NY offers free shipping on orders over $100. What have you got to lose except sweaty legs? Try on some new (heavily discounted) shorts today.