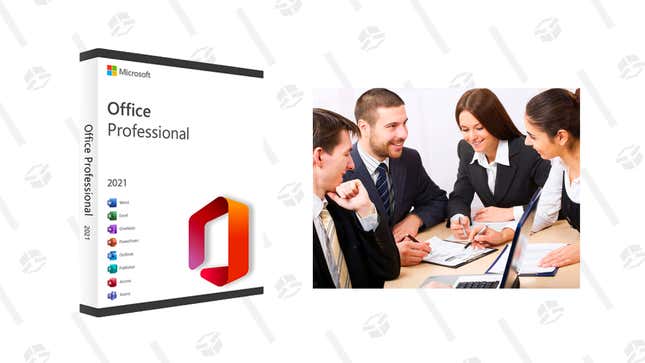 Whether you're interested in saving a few bucks or you want to become a finance pro, you'll want to pay attention to this deal. You can nab a lifetime license for Microsoft Office Professional 2021 and a bundle of finance courses from Chris Haroun for less than the price of a fancy steak dinner. The bundle is 94% off right now at StackSocial, which means you'll pay just $54 from now through March 2.
Microsoft Office Professional 2021 + Finance Courses | $54 | StackSocial
For this price, you get tools like Microsoft Word, Excel, OneNote, PowerPoint, Outlook, and more as well as a selection of finance courses. Engage in hours of learning, from An Entire MBA in 1 Course, Introduction to Finance, Accounting, Modeling, & Valuation, and The Complete Financial Analyst Training & Investing Course.
No doubt you'll learn a lot, but just think about actually having the Microsoft software you need instead of having to use the free versions. Pays for itself, really.The Microsoft Office license is always a top seller, so if you're in the market for that software without finance courses, you can buy that on its own as well.