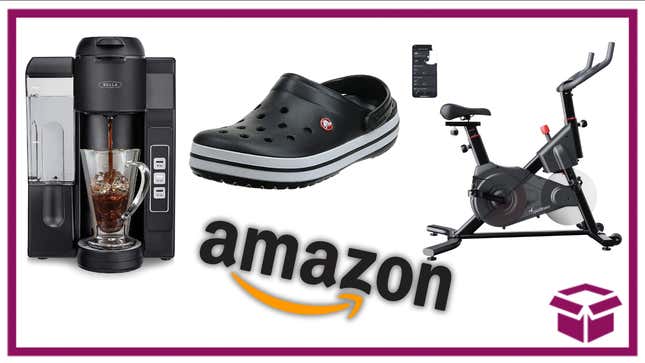 Amazon is already your go-to destination whenever you need something cheap and fast. But what if you could get things even cheaper? You absolutely can, and you may even find a few other goodies, too! The Amazon Outlet is bursting at the seams with overstock and clearance goodies at deep discounts. If you're looking to get a little shopping done this weekend and want to do a little digging for some super great deal options, you can't go wrong by seeing what's on offer. And there's plenty to find, especially if you're a seasoned bargain hunter.

Snacktaku Drinks Pepsi's Time-Jumping 1893 Cola Flavors
Amazon Outlet | Amazon

For instance, right now you can find the Sportneer Exercise Bike for 50% off, making it just $200 from $400. You can also get the Bella Single Serve Coffee Maker for $44, which is 45% off its normal price of $80. There are pages and pages of deals to be found, and there are no coupons or promo codes needed. So if you want to snap up some good stuff at great prices, venture on over to Amazon Outlet and see what's out there. Chances are you'll probably leave with a full cart.