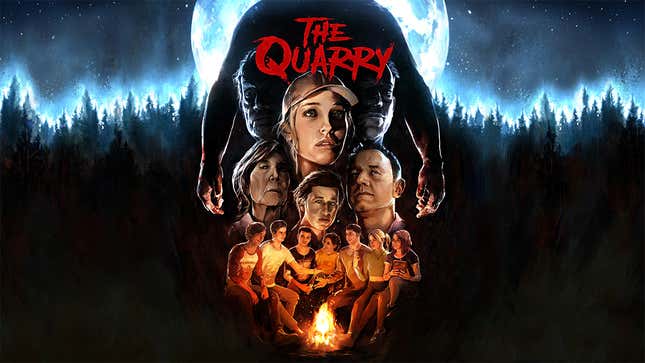 The Quarry (PS5) | $30 | Best Buy
The Quarry (PS4) | $20 | Best Buy
The Quarry (Xbox Series X) | $30 | Best Buy
The Quarry (Xbox One) | $20 | Best Buy
As a spiritual sequel to Until Dawn, Supermassive Games gave us a new action-adventure game last year in The Quarry. Play as nine camp counselors in a cinematic horror story, making choices for them and sealing their fates. You'll recognize some familiar faces and voices as the game features the likes of Ariel Winter, Brenda Song, David Arquette, Ted Raimi, and Skyer Gisondo (who I desperately want to see in more things). The game is $20 off so sit with some friends and pass the controller around to see it all unfold together. I played with a few buddies and my friend Chris managed to kill every character I care about. I'll never forgive you, Chris. You've lost controller privileges.