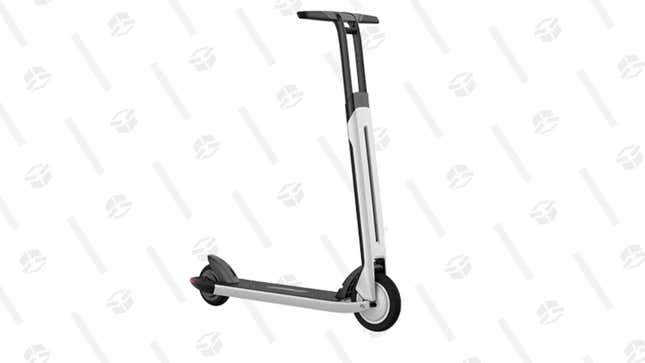 Need a quick and easy way to zip from place to place? The Segway Ninebot Air T15 is an excellent choice. Easy to drive and easy to ride, it'll get you from A to B in a flash. It has 4 riding modes that you can switch between at will, electronic brakes and rear fender brakes for improved double-riding safety, and even a bezel-less dashboard to help you monitor all of the scooter's features.
Segway Ninebot Air t15e Electric Kickscooter | $400 | StackSocial
This scooter is also super portable. It's just 23.2 lbs and has a quick folding system, which means you can carry it with just one hand. Plus, it includes two unique stands that mean it can be stored vertically or horizontally. So if you're trying to get around town without investing in a car or using public transportation, this scooter is a great option.