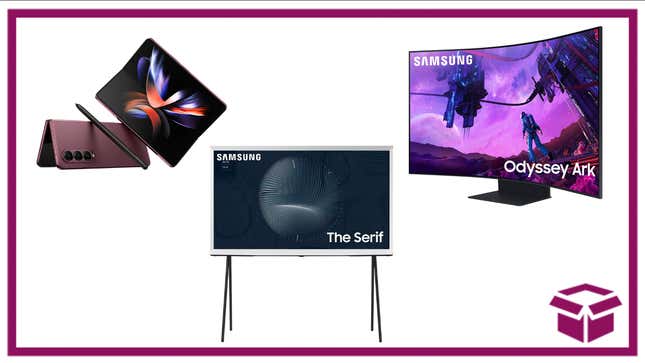 It's that time again! The spring Discover Samsung Event has sprung, and that means it's a great time to save on Samsung Galaxy smartphones, 4K and 8K TVs, monitors, soundbars, home appliances, and more.
Spring Discover Samsung Event | Samsung
This seasonal sale is one of the best ways to get your favorite Samsung tech at major discounts, whether that means a new Galaxy S23 device, the aesthetically-pleasing Frame TV, and even new washers and dryers for a major laundry level up.
Typically, this sale runs through Sunday, March 26, with weeklong sales and 24-hour daily deals you can swoop in and pick up. There are also tech bundles announced each day, so you'll want to keep checking back for more. Right now, you can find these sales running all week long. Still, stock won't last forever at these prices, so if you find something you like, it's best to jump on it ASAP!
Check out the sales below for our top picks that you won't want to miss.
Phones and Tablets
Headphones/Earbuds
Wearables
TVs
Audio
Monitors
Appliances
While these particular offers are up for grabs all week, there are plenty of great daily deals, too. Each item is set to be discounted for 24 hours. Be sure to check out each day's set of sales or some serious savings before they disappear!