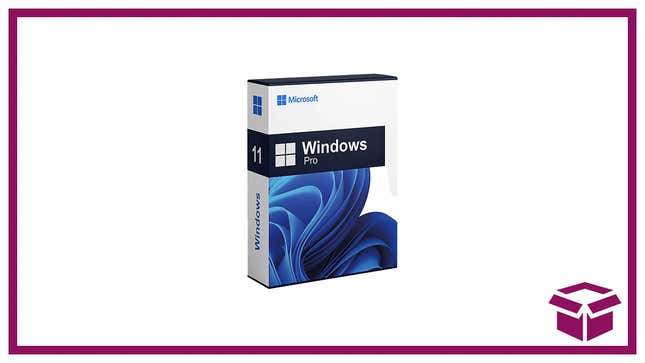 Need a new copy of Windows? You don't have to buy a whole new computer. You can get a downloadable copy of Windows Pro 11, the latest Microsoft Windows OS, that you can download and use straight away for 84% off at StackSocial. Designed for anyone who's part of the hybrid and remote work world, this OS boasts a clean and simple, powerful, and modern UX. It also has a host of new features to help you make the most of your available desktop space, while being a Zero Trust-ready OS that'll help protect valuable data and access, wherever business takes you. Or personal use — we aren't judging. You need an OS to watch your favorite TV shows and movies, after all!
Windows Pro 11 | $30 | StackSocial

This Windows OS will help you be more productive and efficient, and it'll ensure that you can work seamlessly from anywhere. Those frustrating days of app incompatibility, data loss and endless worrying about hackers everywhere you go are finally over. And at $30, this is a real steal!

This story was originally published by William Helms on 4/18/2023 and updated with new information on 5/12/2023 by Brittany Vincent and by William Helms on 6/13/2023.