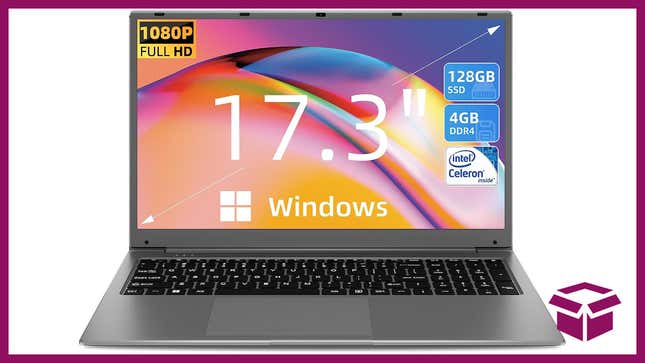 This SGIN 17" Laptop is currently on sale with a huge 75% off, making it just $300 instead of $1200. This laptop has a lovely 17-inch screen that'll have shows and spreadsheets alike looking all kinds of shiny thanks to its 1080p display, it also has 4GB of RAM and a 128GB of storage too, so it should be up to the task of web-based tasks and work stuff with no problems.
SGIN 17" Laptop | $300 | 75% Off
The SGIN 17" Laptop doesn't have the power needed for more complex tasks or gaming, but for people hoping to snag themselves a new work laptop, or those who just want a big screen to watch things on or do cloud gaming on, this laptop has you covered.