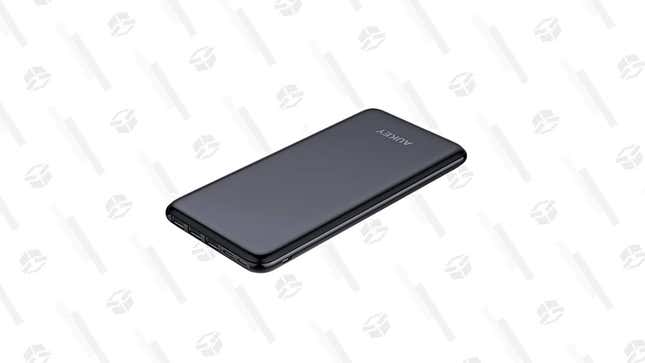 Aukey 20,000mAh Power Bank | $36 | Amazon Prime
I've been reviewing Aukey products the last few weeks and I'm consistently blown away with their quality. They not only do what they say, they look good while doing it. All sleek and compact. The 20,000mAh Power Bank is one of them. Like many of us, I do so much on my phone and I'm not always near an outlet when I do so. This power bank has saved my butt a time or two and it's currently 40% off for Prime members at $36.
This is a universal charger with three USB-A slots and is powered up via USB-C or micro-USB port. This is the larger size of the two they offer and chargers faster than others I've had. Expect to get about seven full charges for your phones and just about ten for an iPad/tablet. It's slim so it'll easily fit in a pocket or purse. It's also easy to see how much juice you have left with the LED indicator. As with all Aukey items it's built with safeguards so no overheating or overcharging. And you'll get a user manual and a twenty-four-month warranty.
Free two-day shipping for Prime members.
This deal was originally posted by Sheilah Villari in December 2020 and updated new information on 1/14/2020.
---