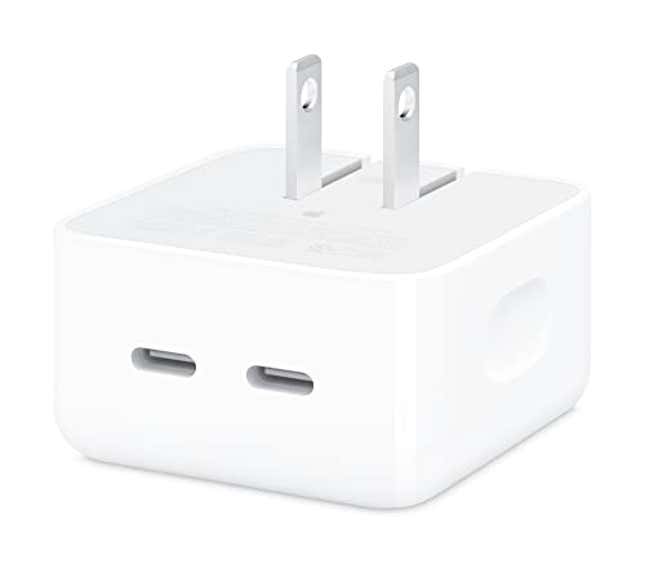 Have you been in search of an efficient and reliable charger for your Apple devices? Look no further, the Apple 35W Dual USB-C Port Compact Power Adapter available on Amazon is your best bet.
This compact power adapter is more than just another charger; it is an amalgamation of convenience, efficiency and quality. Marketed by Apple, the name alone vouches for its performance and durability. Designed to charge two devices simultaneously, it's a perfect choice for users who use multiple Apple devices such as iPhone, iPad, Apple Watch, and AirPods, or have more than one MacBook Air device.
The Apple 35W Dual USB-C Port Compact Power Adapter offers you the much-needed convenience of charging multiple devices at the same time. Whether you're at home, in the office, or on the go, the power adapter serves you with unmatched efficiency. The inconvenience of waiting for one device to fully charge before connecting another is completely eliminated.
In terms of portability, this power adapter passes with flying colors. The compact size and folding prongs make it a perfect travel companion. It can easily fit into any bag or purse without occupying much space. Moreover, it's absolutely lightweight so your bag won't be burdened with extra weight.
When you purchase the Apple 35W Dual USB-C Port Compact Power Adapter from Amazon today, you're not merely buying a charger; you're investing in a solution that offers quality and convenience combined. With this power adapter, keep your devices charged, and the worries of running out of power at bay. Happy charging!