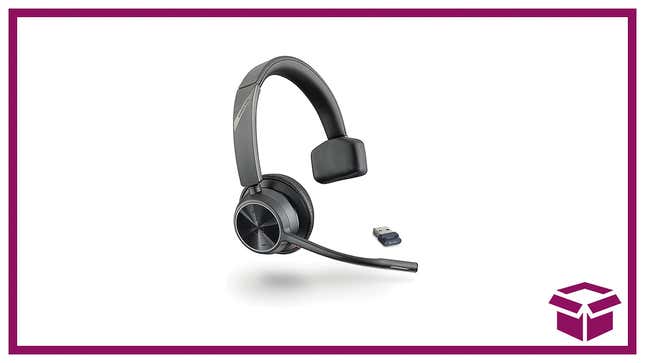 If you're a remote worker or a hybrid worker, who lives in a busy neighborhood or in apartment building with loud roommates, loud neighbors or with a loud spouse and even louder, rowdy children, then investing in a good pair of noise cancelling headphones for your calls and virtual meetings is necessity. But understandably, you probably are reluctant to spend a ton on a headset that you'd be using just for calls and meetings. Well, we got a solution for you. You can grab the Poly (formerly Plantronics) Voyager 4130 Wireless Noise Cancelling Single Ear Headset with mic for $129 at BestBuy. That's 14% off the normal, retail price of $150.
Poly Voyager 4130 Wireless Noise Cancelling Single Ear Headset with mic | $129 | Best Buy

This headset offers everything you needs to stay productive and connected to all your devices, whether at home or in the office. You can bring up Microsoft Teams instantly with the dedicated Microsoft Teams button. Acoustic Fence dual mic technology effectively eliminates background noise. Your callers hear you and not your neighbors' kids having Wrestlemania 45 or any other background noise. With a Bluetooth wireless range of 164 ft, you can move around freely while still being connected to your device. With a little under two hours of charge time, you can get up to 24 hours of talk time. And you can talk for hours comfortable with an adjustable, enhanced padded headband and memory foam ear cushions. You can multitask, be productive, impress people with your professionalism and not break the bank? Well, go get yourself this headset and get yourself that high powered job or promotion that you deserve!