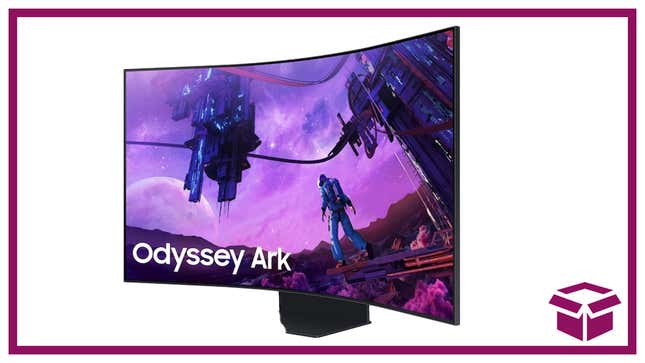 Today's epic drop (so far) from Samsung is the incredible 55-inch Odyssey Ark 4K UHD Curved Gaming Screen, marked down by a cool $1,000. This amazing gaming monitor is a spectacular deal for $2,000, down from its regular price of $3,000. When Samsung has a sale, you know Amazon is going to drop their prices to compete, so the bestselling 55-inch Odyssey Ark 4K Curved Gaming Monitor is down to $2,150 on Amazon today as well. Amazon doesn't tell us when they're going to change prices, but it's a safe bet that if you want this monitor at this low price, you'll want to grab it today.
Samsung 55-inch Odyssey Ark 4K Curved Gaming Monitor | $2,000 | Samsung
Samsung 55-inch Odyssey Ark 4K Curved Gaming Monitor | $2,150 | Amazon
Take the Odyssey Ark home and you'll wonder how you ever managed to game on your conventional flat monitor. The huge 55-inch curved screen can be deployed horizontally or in vertical Cockpit Mode, and the 165hz refresh rate and 1ms response time and variable refresh rate ensure virtually no game interruptions. The Sound Dome technology delivers immersive surround sound for the icing on the cake. Hit the Samsung online store now and take $1,000 off this true feast for the senses of any dedicated gamer.
This deal was originally written by Mike Fazioli on 05/16/23 and updated with new information by Blake McCourt on 5/23/23.