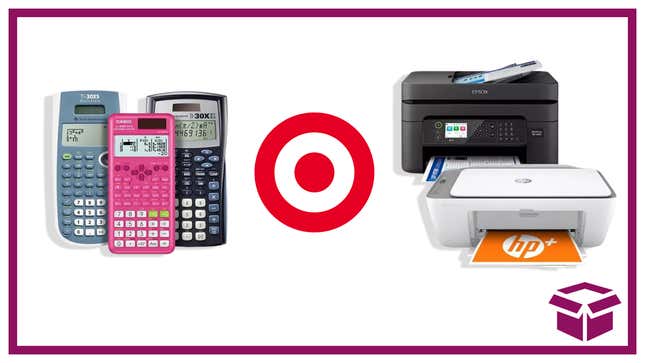 August is creeping up quickly and Target has everything you need to stock up on your entire back-to-school list for the Fall semester. The big sale takes up to 30% off all the latest calculators, laptops, printers, and more. Pink is in this school year, and the Casio FX-300 calculator is 12% off but not for long. Target has deals for all ages, like the super durable Contixo kids tablet for just $60 to keep the little ones busy on the way to school.

Back To School Deals | Up to 30% off | Target
No matter who is doing the shopping, Target has all the bases covered. From huge savings on Chromebooks all the way to inkjet printers for all the inevitable projects.