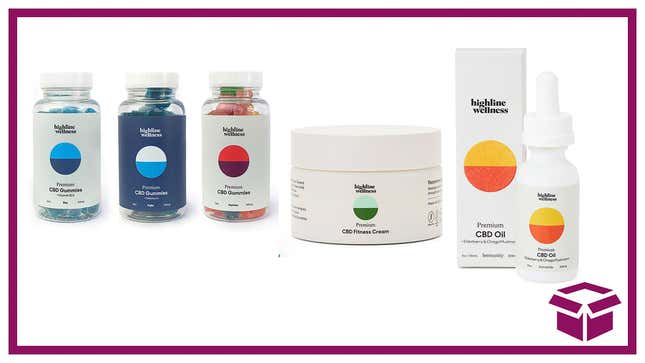 Unless you've been living under a rock for the past decade or so, you've probably felt overwhelmed by – well, everything. Or you've suffered through anxiety and sleepless nights. You're not alone. Millions of Americans are intimately familiar. Well, we have a solution for you. Highline Wellness offers high quality supplements that are 100% natural, free of chemicals and additives, and they really work. Whether you prefer gummies or oils, their products will help improve sleep, reduce inflammation, relieve anxiety, provide mental clarity, and allow for peace of mind – without the side effects of prescription drugs and without overthinking. And right now, right now, they're offering up to 50% off all CBD products on their site.
Snacktaku Drinks Pepsi's Time-Jumping 1893 Cola Flavors
 50% off CBD Products | Highline Wellness
You can get a 20 mg CBD Gummies for Sleep with Melatonin, a unique blend of CBD oil and melatonin to help calm your mind, fall asleep and stay asleep during the night for $42. Or you can try a 300 mg CBD Day Gummies for Focus, which feature a unique blend of CBD and B-12 to boost energy, improve memory and calm your mind for $29. Try CBD Immunity Oil, a powerful blend of CBD, Vitamin C and Zinc, which will give your body's immune system what it needs to keep you feeling your best – especially while traveling for $40. Use their CBD Fitness Cream, which features CBD and light cooling menthol for muscle pain and stiffness whether you're a desk jockey or hooping at the gym. No matter your lifestyle or your need, Highline Wellness has a solution for you. Feel better and save money doing it!