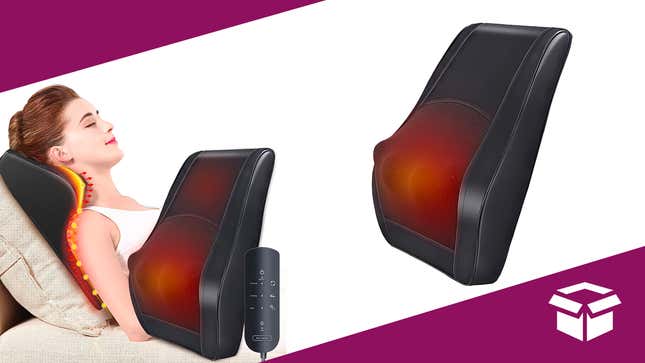 When I say "computer slouching," you know what I mean right? It conjures the immediate memory of hunching over your laptop on your bed or even (gasp) at your work desk. Yeah. It hurts. Personally, I am intrigued by this 76% off back massager with heat at Amazon—because not only does it massage your shoulders for a fraction of the price of a spa, it heats.
Boriwat Back Massager with Heat | $40 | 76% Off | Amazon
Old-school heating pad this isn't. This ergonomic shape and zoned heating provide a comfortable place to rest while powerful motors work the knots out of your back. It'll auto-shut-off too, just in case you doze off to its gentle touch.