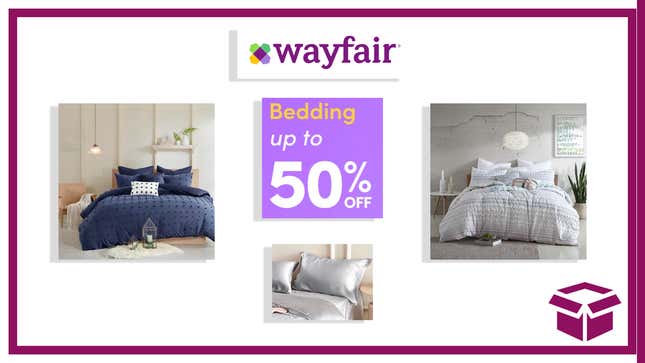 Wayfair is running a major sale on furniture and home goods — and lucky for us, that also includes great deals on bedding. Think on-trend duvet covers, timeless sheet sets, year-round comforters, and (our favorite) silk pillowcases. With 300+ sale items starting at under $10, there's bedding for every season, in every style, at prices you'll want to grab ASAP.
Pillows, comforters, sheets, and more | Up to 50 percent off | Wayfair
We know what it's like to put off purchases like new sheets. But whether you need backup linens for guests or some alternate sets for yourself, it's never a bad time to invest in bedding — particularly when the discounts are this good. And as always, with Wayfair, you're getting stylish designs from top brands you can trust, like Kelly Clarkson Home, Eddie Bauer, Bungalow Rose, and Latitude Run. Take advantage of this sale on bedding and get up to 50 percent off now.