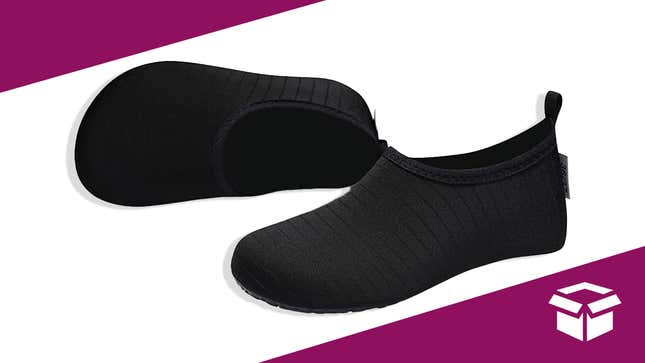 Just this past weekend, I went paddleboarding with some friends. It was a lovely, sunny day on the water out on the east end of Long Island, but I did fuck up. I decided to go barefoot, which was fine and dandy while on the water, but while dragging my board back on land, I cut my foot up something fierce. I really should have had something like these slip-on water sports shoes to protect them. They are quick-drying and breathable so you can wear them all day while out. They're flexible like a pair of socks and even make great as soon footwear while doing yoga.
Vifuur Water Sports Shoes | Up to 50% off | Amazon
The slip-on water sports shoes are listed at $20, but depending on the color and the size you order, you can nab yourself a pair for up to 50% off. Don't make the same mistake I did. Protect your toesie woesies.