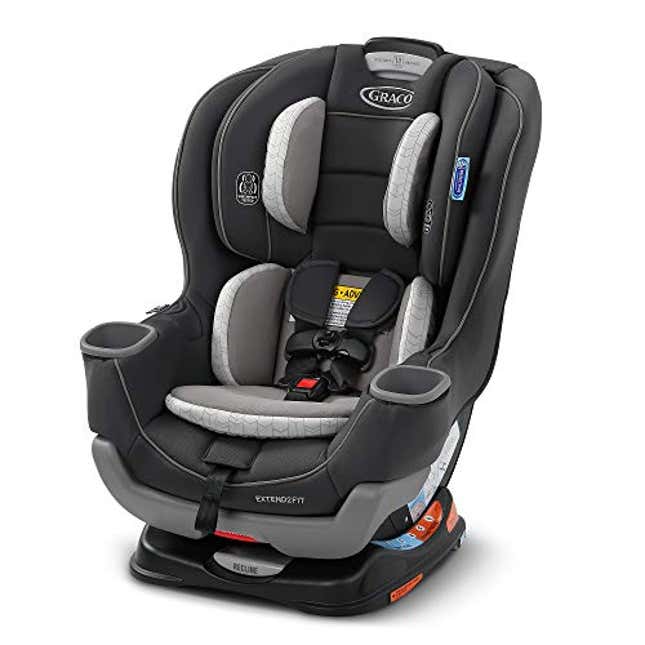 The Graco Extend2Fit Convertible Car Seat | Ride Rear Facing Longer with Extend2Fit, Redmond is a high-quality, adjustable car seat designed to enhance your child's safety while giving them a comfortable ride. It is presented by Amazon, a trusted global online marketplace that emphasizes product quality and customer satisfaction. This particular car seat is not just another safety product for your little one, but it is a one-time investment that grows with your child.
The Graco Extend2Fit Convertible Car Seat is marked by its ability to convert from a rear-facing harness for your infants (4-50lbs) to a forward-facing harness for your toddlers (22-65 pounds). The steel-reinforced frame adds enhanced durability ensuring the seat will last for years. Its primary focus is to let your child ride rear-facing for as long as possible, which is considered the safest way for children to travel.
One of the key selling points of this versatile car seat is its Extend2Fit panel offering 4-position adjustability. This feature provides up to 5" additional legroom, allowing your child to comfortably, and more importantly, safely ride rear-facing for longer. The Simply Safe Adjust ensures the no-rethread headrest and harness adjust together, providing optimal convenience and ease.
Another benefit of purchasing on Amazon is the detailed product listing. The product dimensions are clearly provided, ensuring you know precisely the size of the product you are getting. At 21.5" D x 19.5" W x 23.5" H and a weight of only 19lbs, this car seat offers a compact solution, not burdening your car's interior space.
Lastly, this car seat is Graco ProtectPlus Engineered. This means it has been rigorously crash tested to meet or exceed US safety standards, and it's also been tested for side-impact and rollover safety. So when you choose Graco Extend2Fit Convertible Car Seat, you are investing in a safe, secure, comfortable, and easy-to-use car seat that guarantees peace of mind for you and cozy rides for your child.