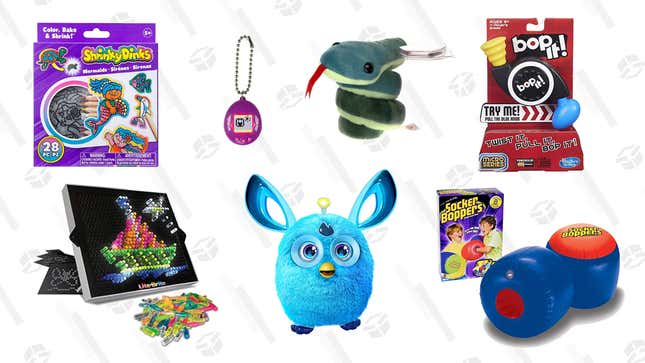 If you've ever had a conversation with a friend that started with, "oh my god, did you used to play with..." you're in the right place. It's fun to dive into happy childhood memories that revolved around the cool tchotchkes our parents actually bought for us. I never realized how lucky I was to have a mom who worked at Zany Brainy until I was an adult and the toy store had long-since shuttered its doors.
Snacktaku Drinks Pepsi's Time-Jumping 1893 Cola Flavors
Did you know there are still a ton of toys, games, and crafts from the '90s that you can still play with? And no, I don't mean toys you'll pray 10x the price for in a bidding war on eBay. There are plenty of toys still in production and on sale online. Obviously, not every toy on this list of The Inventory staff's favorites was originally created in the '90s, but us '90s kids are kind of self-obsessed and think all nostalgia revolves around us.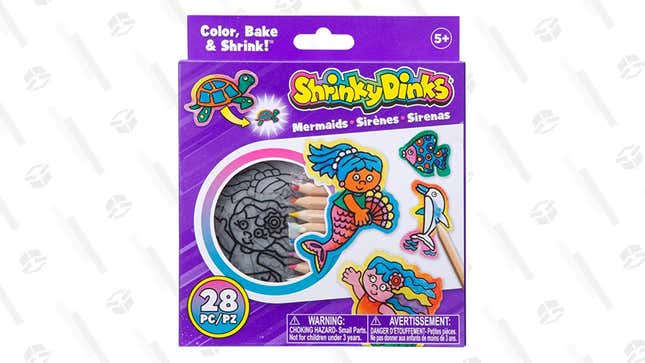 My co-worker Tercius had never heard of Shrinky Dinks, and it actually blew my mind. The company is still chugging along, and has been since the '80s. They had one of my all-time favorite commercials solely because I liked the idea of putting something I made into my oven to make it smaller. My personal favorite Shrinkle was a pizza I made with my best friend after school one day. You can buy a wide variety of different Shrinky Dinks on Amazon.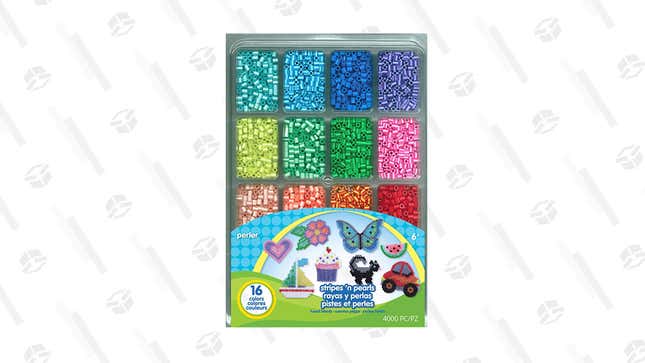 As a child, I had no idea what these were called. They were just the beads I ironed after I made a pretty design. It was one of the most time-consuming and distracting craft ideas. You had to pick out all the colors you wanted, count how many beads you'd need in each color, then line them up perfectly on the tray, get an adult to use the iron (so you don't burn the house down), and voila, a masterpiece.
Was there anything more rewarding than putting together a work of art on your Lite-Brite and then displaying it on your dresser to serve as a night light? A good example of a toy that was still popular in the '90s, but was not at all from the decade. Kids have been enjoying Lite Brite for 50 years now.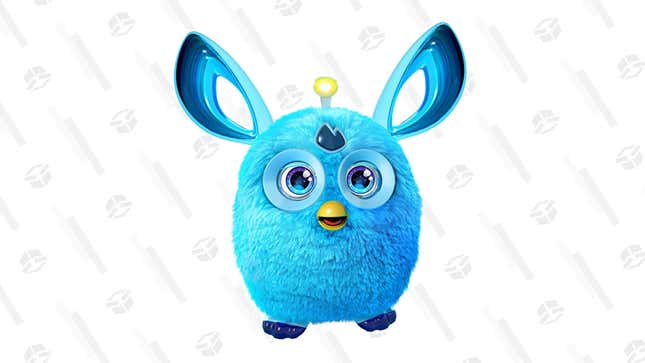 Furby was the best toy I ever owned as a child. My coworkers disagree. They're morons and called Furby scary. The original toy from the late '90s was creepy but in a cute and endearing way. I had the black and white Furby with pink ears. If only my mom hadn't thrown mine out when he broke and wouldn't stop talking, I'd probably still have him somewhere.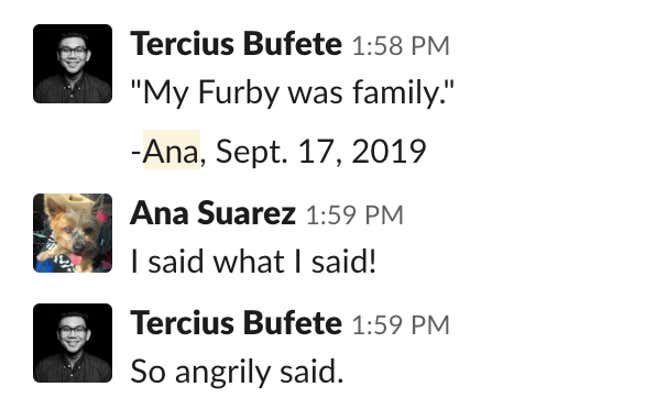 Sadly, those Furby models no longer exist. And for a while, no one sold robots that looked like an owl and a hamster had a baby. Thankfully, the Furby came back a few years ago. The new Furbies are not nearly as cute as the originals. But, they still make for great robot friends for children of all ages to play with.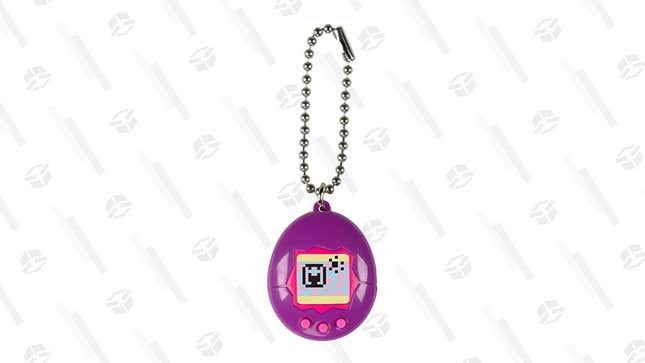 If you accidentally killed your Tamagotchi back in the day, you can make up for that now by taking care of a new one. Honestly, did anyone NOT kill their Tamagotchi due to neglect? You can buy a variety of different Tamagotchis, varying in color and price. You might want to start out small if you're a Tamagotchi killer.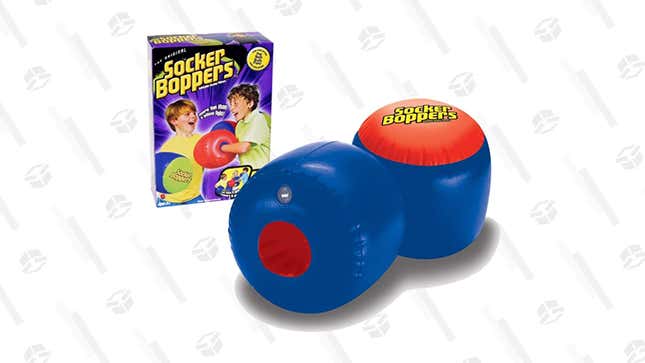 Okay, so for SOME reason, these were rebranded as Socker Boppers, but I will continue to call them Sock'em Boppers, as should you. Was there anything better than getting all your pent-up childhood anger out by punching your friend in the face with these? I think not.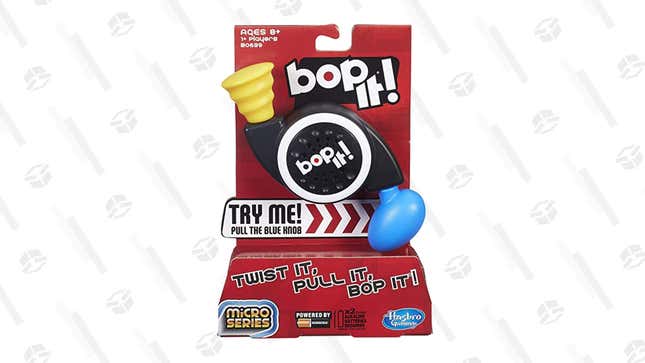 So Bop It! looks a little different now, but the concept is still the same. Who would have thought after all of these years (23, to be exact) this toy would still be around?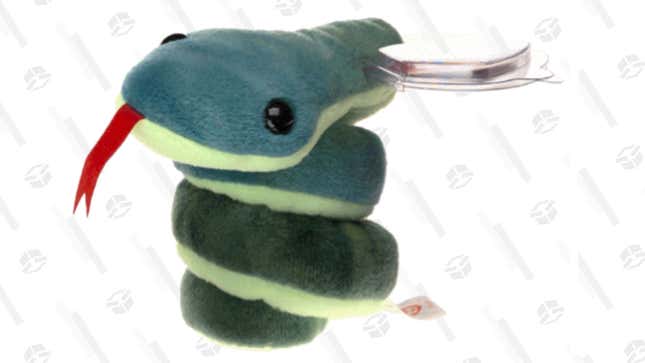 Did you collect hundreds of Beanie Babies as a kid because your parents swore they'd be worth money one day? Some people sell theirs on eBay, but you can actually get a few of the older Beanies on Amazon directly from Ty. In fact, Hissy the Snake was retired 20 years ago, but is one of the few OG Beanie Babies you can get. If you don't want an older one, Ty also makes a wide array of Beanie Baby-liked small stuffed animals to this day.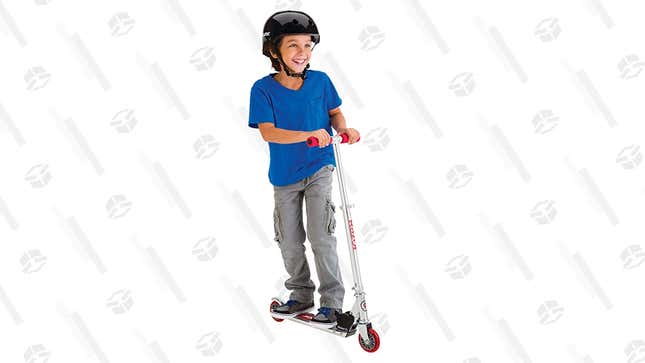 My childhood memory of a Razor scooter? Three separate girls in my fourth-grade class broke their wrists within two weeks of each other while using their Razor scooters. But other people seemed to enjoy them quite a bit, my boss included. I was too much of a chicken to ever try them.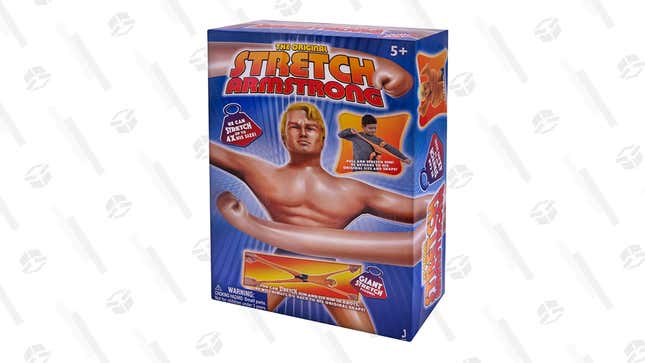 Here's a toy I never played with but they still make him. My wonderful boss, Shep, had some thoughts.
To my knowledge, modern science has still not cracked the code of what Stretch Armstrong's limbs are made of, but even as an adult, giving them a good tug is still a lot of fun.
---