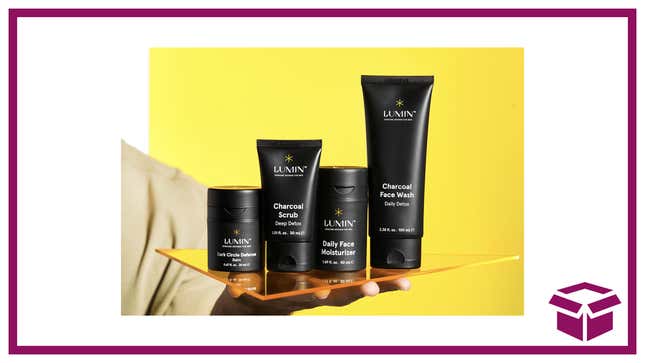 Premium skincare brand Lumin offers a full range of products just for men. And now, just in time for summer, you can try their cleansers, moisturizers and special "defense" formulas at 10 percent off with the offer code GET10OFF. The discount covers any first purchase online, including two new products to fight redness and dark circles.

Men's skincare products | 10% Off | Lumin | Promo Code GET10OFF 
Featured in GQ, Forbes and Rolling Stone, Lumin wants to help men look their best through better skincare. And whether you're dealing with a breakout or just pulled an all-nighter, the brand's new Instant Dark Circle Corrector and Instant Redness Corrector could be for you. If you're new to the skincare game — or just looking to upgrade your lineup — try these products and the rest of Lumin's range for 10 percent off.
Originally written by Elise Caplan on 5/11/23 and updated with new information by Miranda Martin on 6/8/23.