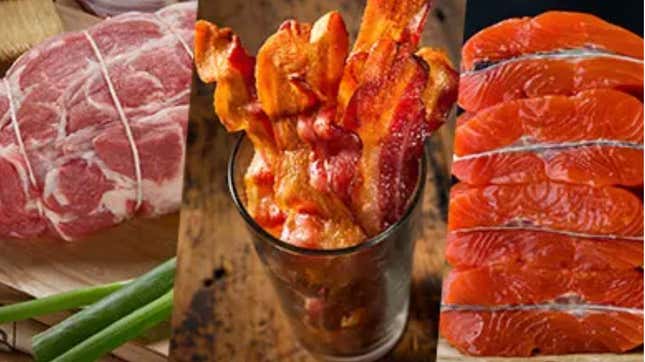 Update: This promotion was extended. It'll be available until the 17th.
Ultimate Keto Bundle | ButcherBox
Keto Day is a real thing and it is coming up on January 5th. If you're a Keto Guido (sorry, I watch too much Jersey Shore), you can stock up on some free meat and fish in celebration of the big day. New ButcherBox members will get the Ultimate Keto Bundle when they sign up. That includes two pounds of salmon, 10 oz. of bacon, and four pounds of pork butt in their first box.

You'll need to sign up for ButcherBox to claim your offer. You can choose from five box options: Custom Box, Mixed Box (Beef, Chicken, Pork), Beef & Pork, Beef & Chicken, or All Beef. All of the non-custom boxes are $129 for eight to 11 pounds of meat or $238 for 16 to 22 pounds of meat. The custom box is a little pricier at $149, or $270 respectively. Shipping on all boxes is always free.
This promotion runs now through January 12 17.
---